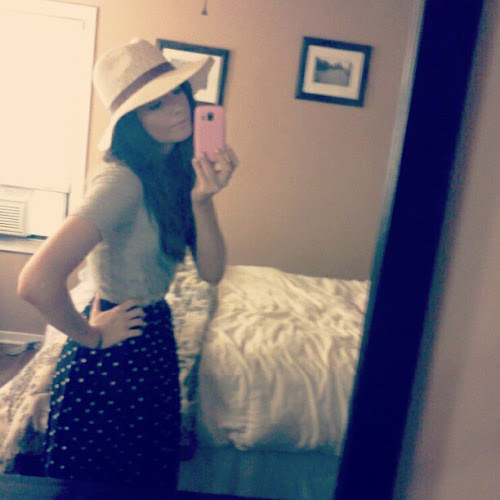 dear husband, this week you turned 29, and i hope i made it the special-est birthday ever.  i'm pretty sure you enjoyed yourself, despite really dreading the day. ;)
dear new hat, you're fun. i like you.  
dear weather, why you so hot?!  thanks for finally being breezy today, and allowing me to do something with my hair besides wearing it in a big messy bun out of my face to avoid stickyness galore.
dear romper, you make summer easy.  and for that, i thank you.
dear magic mike, i actually enjoyed you a lot more than i thought i would.  and surprisingly, i didn't find you toooooo raunchy.  just slightly.  but mostly, you made me love channing even more.  le sigh.
dear friday, i'm so excited you're here, because it means going up to my parent's house, and that's long overdue. 
dear starbucks, i'm coming for you at approximately 12:00 sharp.  i love me some free starbucks!
dear krispy kreme, i'm coming for you too.  because i love donuts.  there.  i said it.
dear colored pants, i did inventory of you yesterday, and i have (in no particular order): neon pink, green, blue, red, yellow, peach, light pink and floral pants.  ridiculous?  maybe.  awesome?  um… yeah.
dear emily maynard, please pick jef.  because he's awesome and my favourite.  the end.
xo