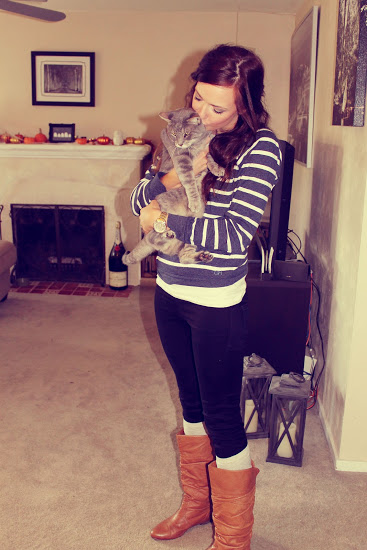 Sweater: Gilly Hicks
Pants and Socks: Forever 21
Cat: Batman (not for sale, sorry!)

Dear Zack, I like going on dates to Costco with you.  I like doing everything with you, actually.  We're fun. And so are free meals.
Dear hot chocolate, I think I'm going to get really into you this season.  Just sayin'.  It's good stuff.
Dear cancer, I hate you.  But I will not allow you to take away my spirit or my happiness, and I certainly refuse to give up hope.  My mom is a fighter, she is a survivor, and God WILL heal her.  So, there.
Dear weekend, Bring on the vineyards and the delicious food!  And OMG the hub's going to be on the news (ch. 10 ABC Sunday 6am-7am and 8am-9am for you local readers out there!!) talking about his website, so that's really exciting!
Dear old diary, I was reading through you and came across this:
"Nothing can destroy us. There's three of us."
"You, me, and…..?"
"God."
My mom is my hero, just to clarify.
xo
And today I'm thankful for… hot chocolate.  I don't think I need to expand on that one. ;)
p.s. I'm over at the darling Much Love Illy's blog, spilling a few things that I'm grateful for along with some other awesome girls!
twitter // facebook // pinterest // instagram @katie_did_what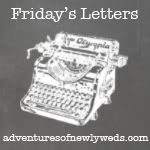 Read More on Katie Did What