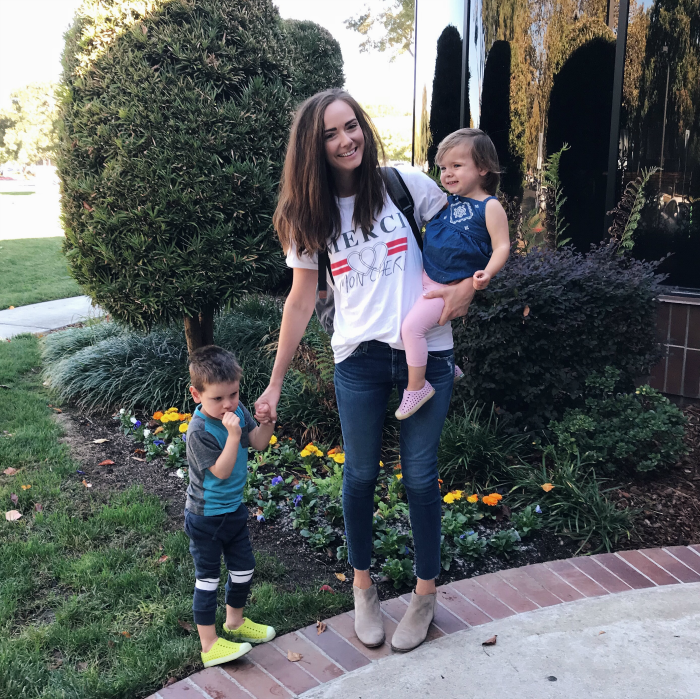 TEE | JEANS | BOOTIES
FIRSTLY, thank you all so so much for your sweet words. I was- to be quite honest- absolutely terrified to share what I shared in yesterday's post. So to be met with so much love and support, was overwhelming and life-giving to say the least. I was blown away. Not sure why though. Any time I am open and transparent and vulnerable here, any time I share the hard stuff, the real stuff, the stuff that connects us, I'm met with so much positivity. I should stop being so surprised by that. Guess it's human nature to think the worst, isn't it? Anyway, thank you all from the bottom of our hearts, for the love and encouragement we felt yesterday. It means more than I can put into words.
Now some things I want to share before we get into the weekend. Last weekend was such a nice and overdue breather, this weekend brings with a trip to Apple Hill (our local apple orchards/pumpkin patches/ fall spot and an annual tradition), a much needed DATE NIGHT (yay!) and a fun Halloween carnival at church on Sunday! Yay Fall!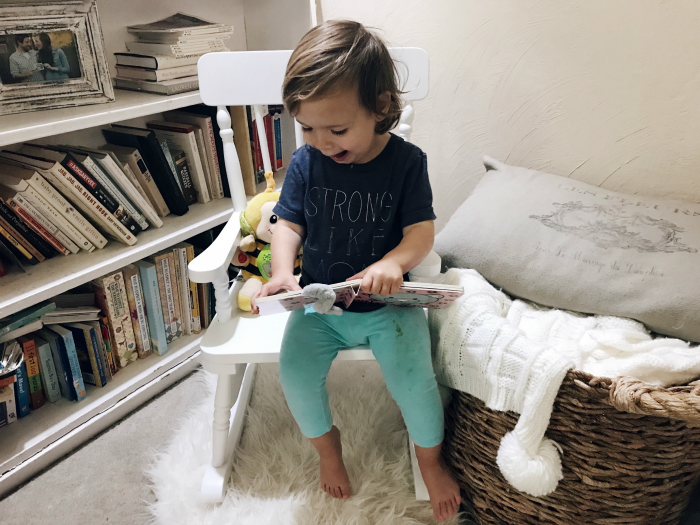 Sophie, reading her "boot" on cats- this face is her mid-"meowwww!"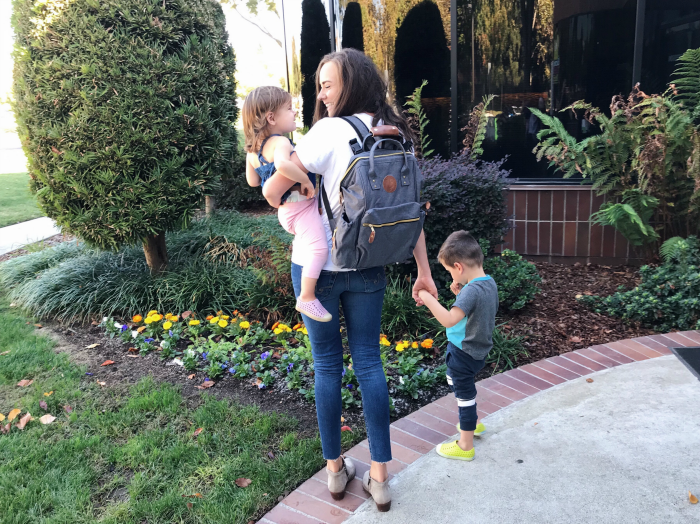 I was sent this awesome backpack diaper bag from Anchored East, and I mean. Guys. Howwww cute, right? It's canvas and is actually structured when you open it, making it super easy to pack and unpack and actually find what you're looking for! It has loads of pockets and zippers for everything you need (#MaryPoppinsBag) and it's super cute to boot. Also, it's totally a bag that your husband won't mind wearing too. Win win!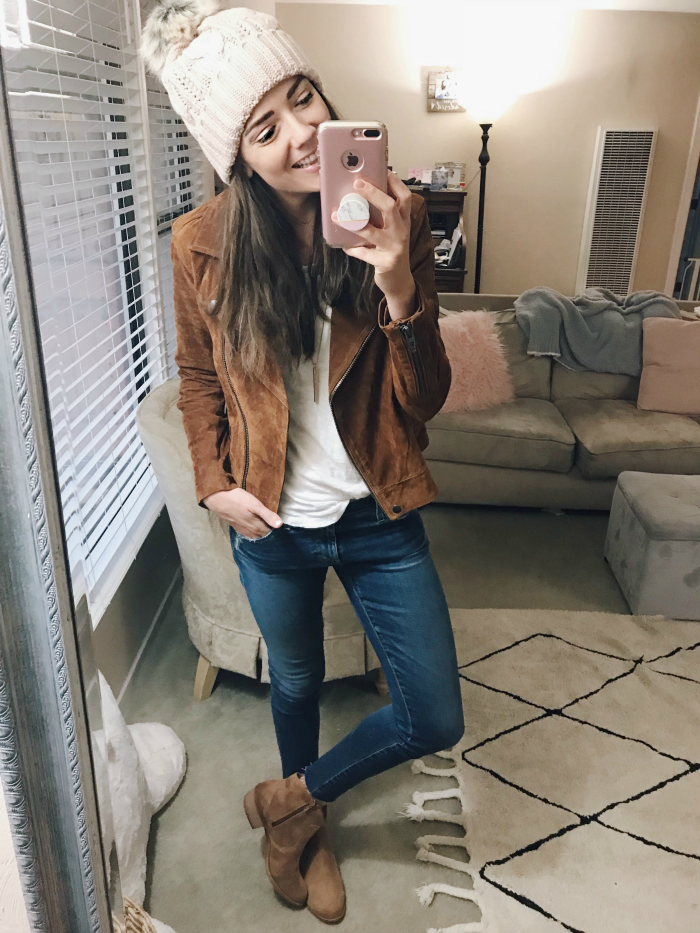 BEANIE | JACKET | TEE | JEANS | SIMILAR BOOTS | NECKLACE
Dreaming of fall around here, even though really it's been too hot for my liking. High 80s is just unacceptable at this point. I need cool weather! Beanies and coats and boots! Sooooo in the meantime, I'll fake it til I make it, and come up with cooler weather outfits, even if I can't really wear them out of the house yet. ;) This jacket is a DREAM, guys. So good.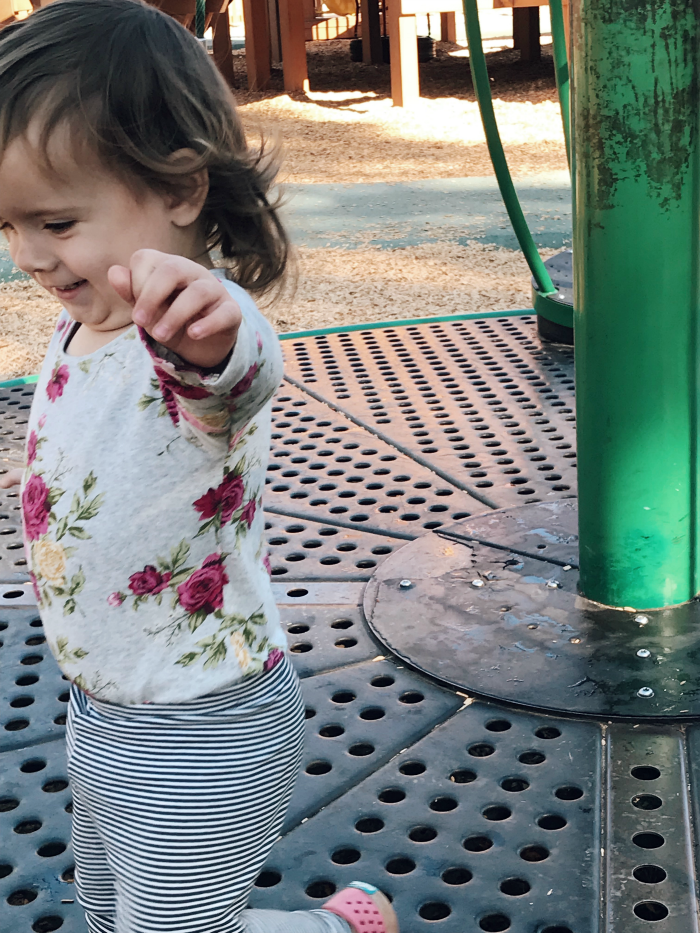 And this happy little face makes all the days better. All of them. She is pure joy.
Also, that double chin. Be still my heart.
xo