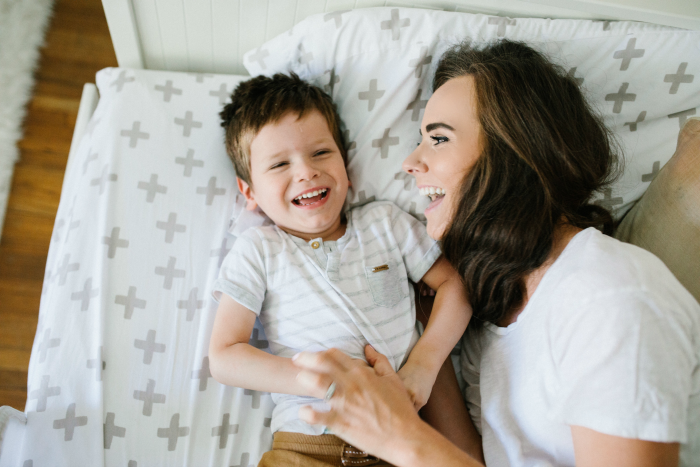 Deep breath. This is the hardest thing I've ever shared here, but I know this will help someone feel not alone- even just one person, as I have so often felt. Sharing, being open and vulnerable, it's what makes us human, it's what brings us together. It's what makes these things a little less scary. And I want to share the valleys as well as the peaks with you, and to show that our life is far from perfect. For real. So here goes:
My son- my sweet, beautiful, perfect, wild little toddler- has autism.
He got the diagnosis exactly a year ago today, at age 2 1/2, but we knew much earlier than that. I'd say around 15 months is when I started noticing things were "off." He wasn't talking, pointing, playing with toys "properly," he had fleeting eye contact, was walking on his toes, all of the little red flags that kept piling up until we heard those words. And you know, the strangest part is that when we heard his diagnosis, we instantly felt both grief and relief at the same time. Grief because we had to let go of this idea that we had of who our son was and is going to be, and relief because a diagnosis finally meant that we could start getting the services he needed (it's unfortunate that it took so long to get that diagnosis- we had to wait a good 6 months just to be seen by a psychologist, who ultimately made the official diagnosis. Talk about infuriating)! Thankfully, at age 2, we were able to start speech therapy, so he had SOMETHING before his diagnosis.
It was and continues to be a strange mix of emotions. It's been a hard road already, and we are only in the beginning of this journey.
The past year has been full of ups and downs for us. Sometimes it feels like our whole lives revolve around therapy sessions- Speech Therapy, ABA, Occupational Therapy, ESDM parent training… Some days I cry myself to sleep wanting this to be over, wanting a magical "cure" and wanting Sam to just have a "normal" childhood. But through it all, we've made sure that the number one priority is HIM, and everything we do is for him and his sister. Everything. And he is such a happy boy! In just one year, we've seen so many improvements- his eye contact, attention span, following directions, joint attention, sharing smiles, the list goes on. If I've learned anything from this, I've learned to celebrate even the smallest of victories- because victories they are! It's given me a new appreciation for the little things. What a blessing that is.
I'll be sharing more bits and pieces of our experiences so far, I have so much to say, and honestly just sharing this feels like a huge weight has been lifted from my shoulders. I feel like I can breathe a little easier now, like I'm no longer hiding anything.
And yes, he has autism, but he is not defined by it. He is so much more- this is just one part of what makes him, him. I pray that when you see him, you see a sweet, adorable, loving, wonderful and special little boy. Because that is exactly what he is.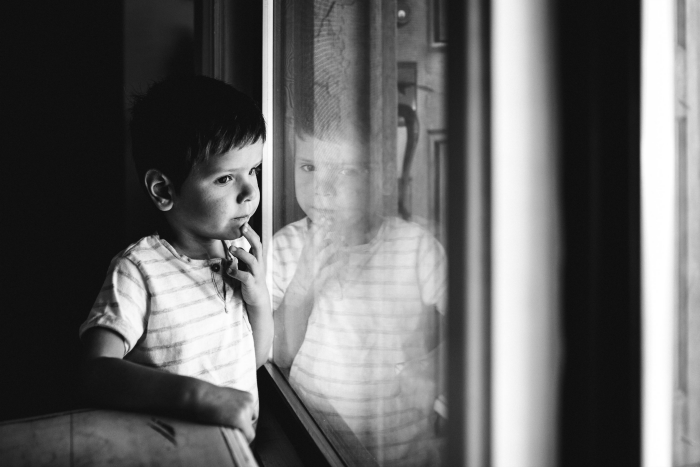 My Sam. My baby. My little love. And he always will be.
xo