GUYS GUESS WHAT. It is in the 70s all this weekend! Yesterday we worked out in the park and it was actually HOT. Like, I was sweating and the sun was beating down and I was stupidly HAPPY!!!! Ohhhh mr. sun. You can stay allll you want.
… Just, like, don't get above 95, kthx.
Favorites time!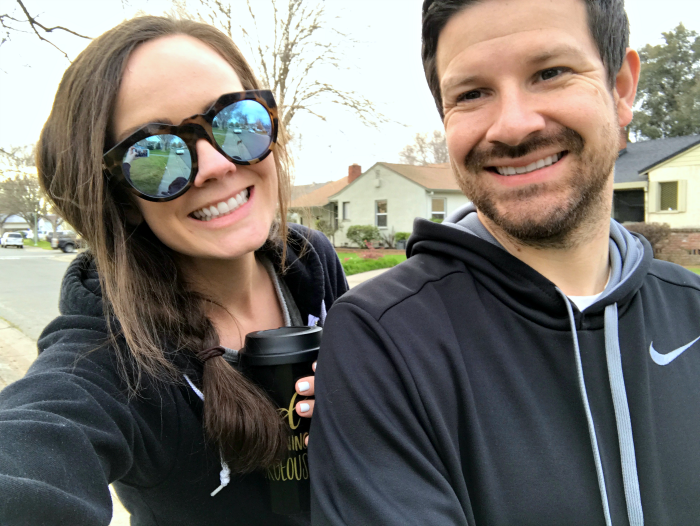 one || Well, the SUNSHINE, duh. Soaking it up, being outside AMAP (as much as possible), breathing in that fresh air- ahhh. Nothin' like it.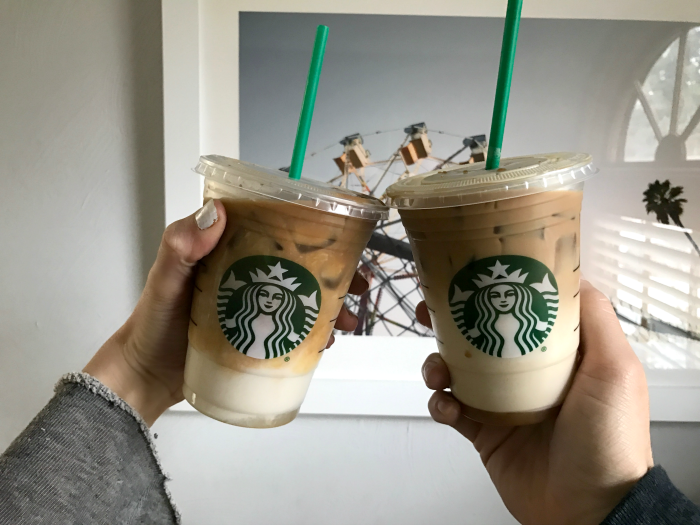 two || My new favorite Starbucks drink (thanks to the BOGO Free Macchiato deal they had last week- we literally got them every day of that deal- oops! ha!): Iced Cinnamon Almond Milk Macchiato, no caramel topping. SO GOOD. Sooooo good.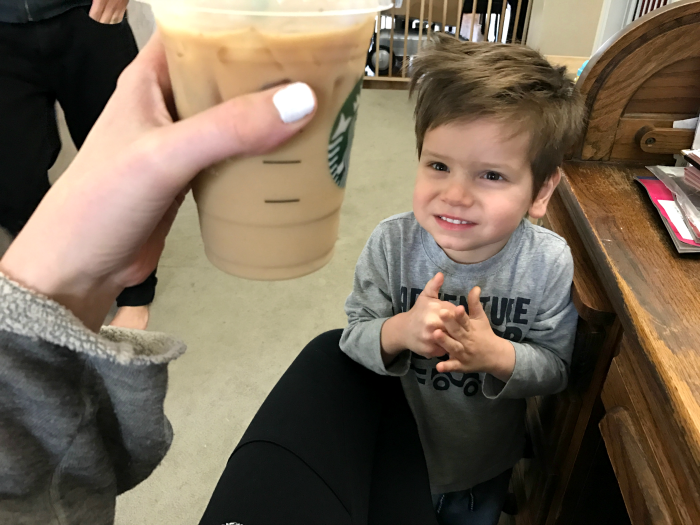 Even made the mistake of letting Sam have a sip (or five). Needless to say, he was also a fan. Ha! Oops…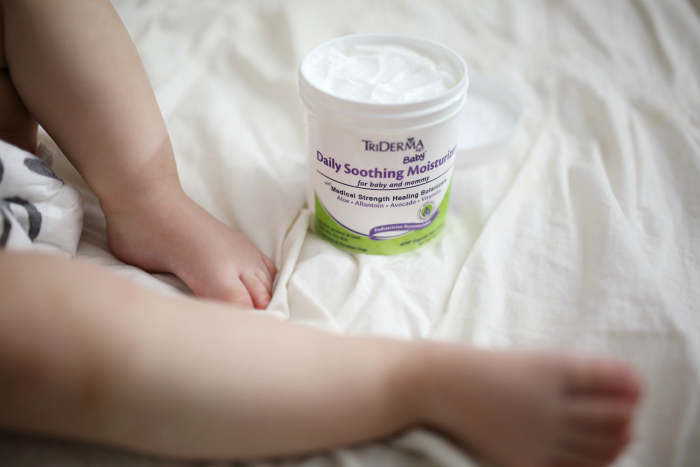 three || TriDerma sent us some products to try, and we love them! The moisturizer is so great, I love that it's a nice big tub- so easy to apply! It's become our little post-bath ritual: I plop Sophie on our bed (she loooves that! Instant giggles!) and use the lotion and she's all soft and clean and scrumptious. This lotion is so nice because it's unscented (she's still got that yummy baby smell!) and it isn't greasy and it really moisturizes. Score! We also are loving the diaper rash cream– works for any skin irritation! And, like, it REALLY works. Sam had a tiny little irritated spot, I applied this cream, and boom! It was gone when he woke up! Definitely loving this brand- especially love that it is botanical-based and cruelty-free!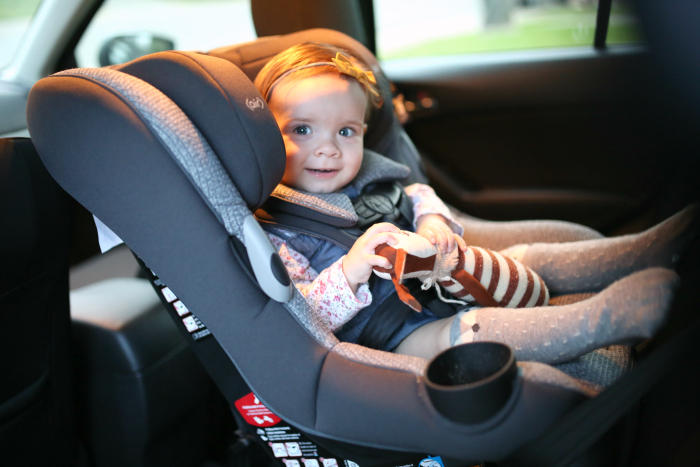 four || Sophie girl has been upgraded to a big girl car seat! Annnnd safe to say she LOVES it. We had Maxi-Cosi infant car seats for her, and also have this one for her big brother, and we are big fans. Like, they are my favorite car seats. There I said it. For comfort, safety, looks and ease of installation- these car seats take the cake! No surprise that this one was no different. We got the Pria 85, in sweater knit grey, and you guyyys how cute is it, right?? It is SO plush, too. I'm actually quite jealous she gets to ride in it and not me. Ha! Thanks to Maxi-Cosi for sending this over to us and making sure our kiddos always ride in style! :)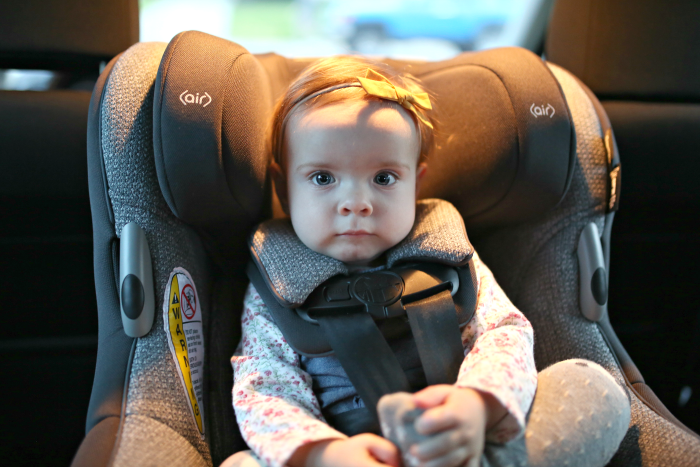 THOSE CHEEKS. THOSE BIG BLUE EYES. We are in trouuuuble.
K have an amazing weekend!!! Our plans? Crab Feed tomorrow night (aka daaaaate night, YES!) and church Sunday! Lots of outside time and walks and parks and playgrounds in between, of course, because like I said earlier, SUNSHIIINE.
And then, of course, lots of naps, too. Those are good.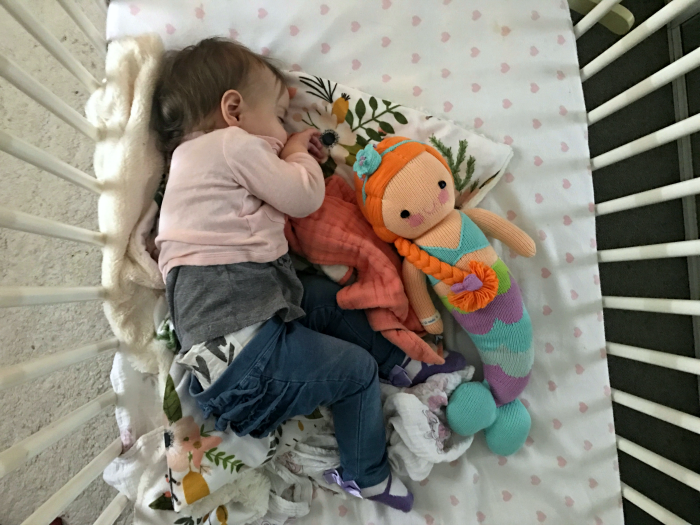 (Cute mermaid doll from cuddle + kind! For every doll sold, they donate 10 meals to kids in need! Amazing company! We own three of their dolls and they are the best!)
What are your weekend plans?
xo