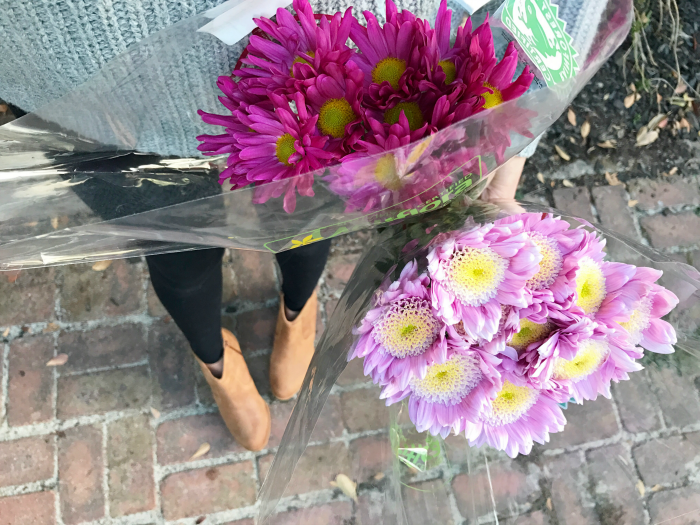 1. When I text my husband to please pick up some mums from Trader Joe's because I need flowers for Sophie's 9 months photos (I KNOW) and I need mums and he sends me videos from the store of the entire flower selection and waits for me to choose which ones I want and I'm super indecisive and then finally pick the ones I want (the first photo/video he sent, of course) and he walks in the door with these and gives me a kiss.
Yes. That is my favorite. Ever.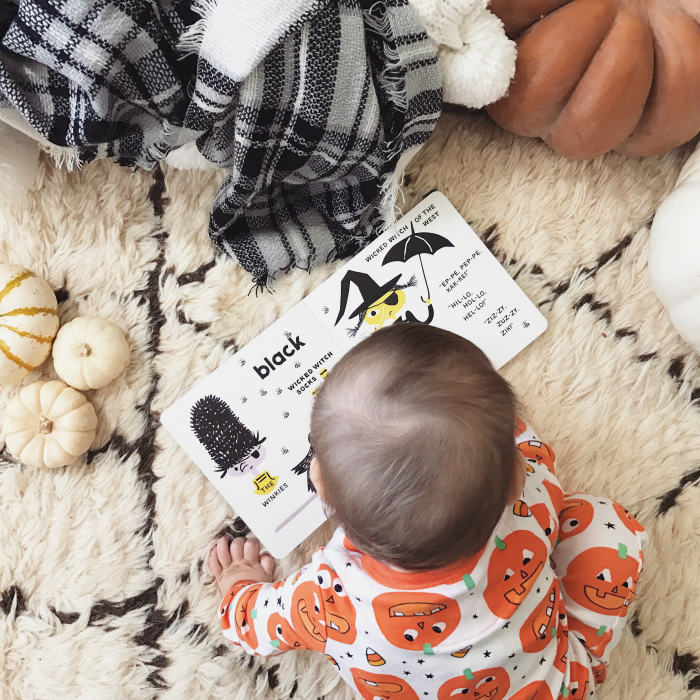 2. Getting into the season! I'm all about being festive, and this morning was extra festive around here, with Sophie's cute new jammies from the children's place (those pumpkins!) and all of my pumpkin decor. It only made sense to read The Wizard of Oz book (it's so cute, guys). Now that the weather has finally cooled down, I'm more than ready to be festive! Bring it alllll on!
3. Shopbop Fall Sale. Have you shopped it yet? I shared all my top picks here! 25% off most things, and 30% if you spend more than $500! SO GOOD. I did some damage yesterday and ended up with these booties (obsessed!), these black boots (I have them in grey and decided I needed the black ones, too), some distressed denim, my favorite basic tee in "dusty clay" (the prettiest color!!), this simple black clutch (love) and a few fun gifts. :) Annnnd I'm not done yet. If you have your eye on something, get it before it's gone! Sale ends tonight at 11:59pm!
4. I feel like this is an extremely accurate portrayal of their relationship, for years to come. Ha! THAT FACE. So good, Sam. So good.
And on that note! Happy freakin' weekend, friends! It's supposed to rain like crazy here. So naturally that means time to break out the rain boots and go dance in it! :) I hope you have a fun one!
xo
Read More on Katie Did What