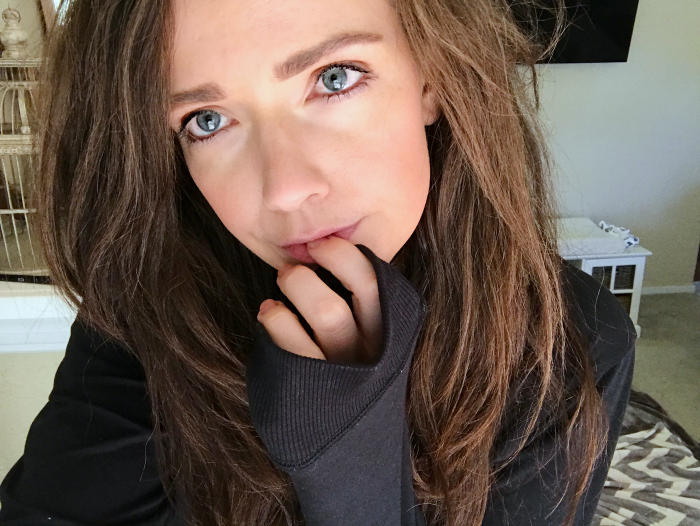 But first, a selfie. I've been embracing a natural look lately with my makeup, and I'm loving it. I have a few products that I'm actually mentioning in today's favorites to thank for this look- first my new skincare regime and also a couple of- you'll never believe it- e.l.f. makeup items!! So let's get into it…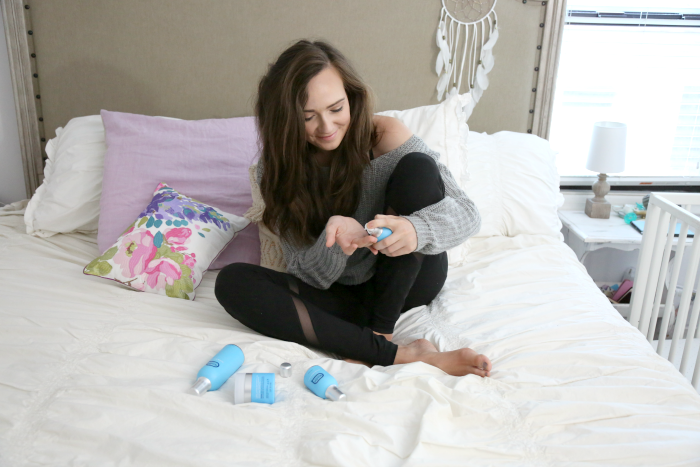 1. SKINCARE. Skinfix sent over a few items for me to try out annnnnd I'm in love. I've been using the cleanser, serum, lotion/cream and eye cream for the past month and have been LOVING the results. My skin is soft and glowing and it feels healthy and REFRESHED. Which, really, is all I want in my skincare routine, can I get an amen?! The products are also super cute too, which you know, doesn't hurt in the least. ;)
2. MAKEUP. e.l.f. cosmetics. Okay, I just continue to be blown away by their products lately! They have really upped their game and have proven that they are a force to be reckoned with in the beauty industry. They sent me a few items and I'm LOVING these in particular: the blush/bronzer palette is comparable to a very popular and pricey Nars duo, at a FRACTION of the price! The HD powder is amazing and I'm actually going to be using it in my makeup for our photoshoot this weekend! I looooove it for setting foundation. Definitely recommend! And this eyeliner/shadow duo is GORGEOUS. The bronze colors are perfect for fall. Hats off to e.l.f. for knocking it out of the ballpark, and being super affordable at that!
3. HOME DECOR. I found this adorable "give thanks" banner at Target- it was only $8, and it's metal and super sturdy. I'm kind of in love. OH, Target, you get me every time. And hi, pumpkins everywhereeeee.
Also, I'm working on a little living room post, since it's almost how I want it, and I'm excited to share! :)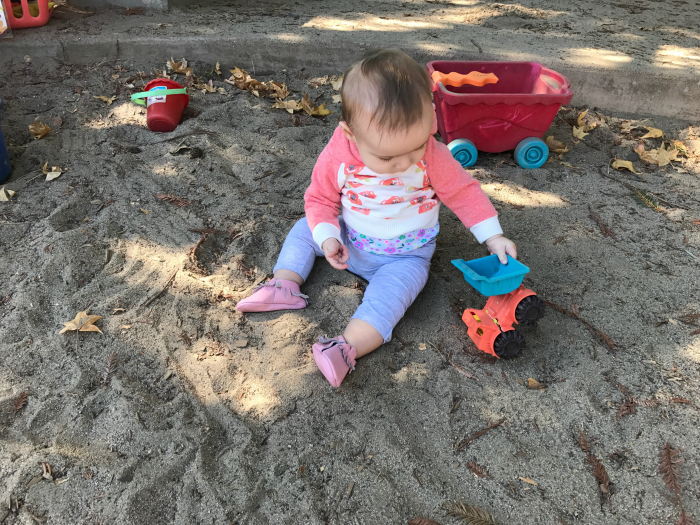 It's the freakin' weekend! We have our family photoshoot tomorrowwwww (pray for us that Sam cooperates! ;) annnnnd we plan on spending as much time OUTSIDE as possible, because fall is heeeere and it is GORGEOUS!
What are your weekend plans? Anything you're looking forward to this fall?
xo
Read More on Katie Did What