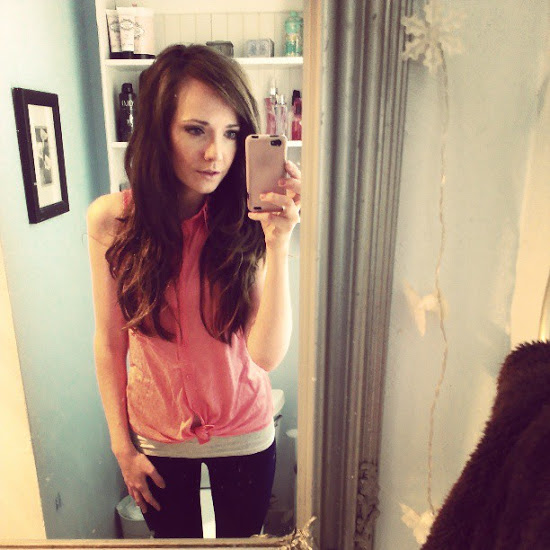 {happy hair!}

Welcome to my new Saturday series! Each weekend I will share my favourites from the previous week. Song, clothes, verse, movie, food, book, stores, whatever. If I have been loving it, I'll share it here! Hope you guys enjoy! (See last week's post HERE.)


Verse: Blessed are those who mourn, for they will be comforted. – Matthew 5:4. I've been feeling extra comforted this week.
Song: Okay my brother sent me this one, and it is just too good. Mind you, I love me some French rap (it's a definite "guilty pleasure" of mine, if you can call it that, although I feel no remorse in the matter, so you know.) "Ma Meilleure" by La Fouine. It is just so catchy. Plus, it's a really positive song. Also, French rap. I mean, come on. You'd have to be crazy to not find it absolutely incredible. Loosely translated, he sings, "you are the best thing that's ever happened to me… The years go by, but I keep my best thing. The hours pass- tomorrow will be better." :)
Book: I'm reading "Chasing Rainbows" by Kathleen Long right now. I only just started, but I'm loving it already. I read a review on Amazon that said this is a must-read for anyone who's lost a parent. So. Needless to say, I've already cried really hard reading it, but I'm mustering on, and enjoying it, in some odd way. I love her writing and she really captures grief beautifully.
Hair Product: L'Oreal Evercreme Deep Nourishing Masque. You guys. This hair masque is exactly what I needed. My poor hair was lookin' pretty sad. It was dry and just begging for moisture and some lovin'. Plus, I had teased it a bit too much recently. So, in comes this little guy. It was a free sample I got in the mail months ago, and I finally decided I should actually be using my free samples, instead of collecting them in my drawer for no apparent reason? Anybody else do this? No, just me? Well. So. Hair masques. I am a new fan.
Workout: The Tone It Up (surprised?) Bikini Strap workout. LOVE it. I felt so sore the next day, in all the right places. Do it three times through. You'll thank me later! ;)


What have you been loving this week?
xo