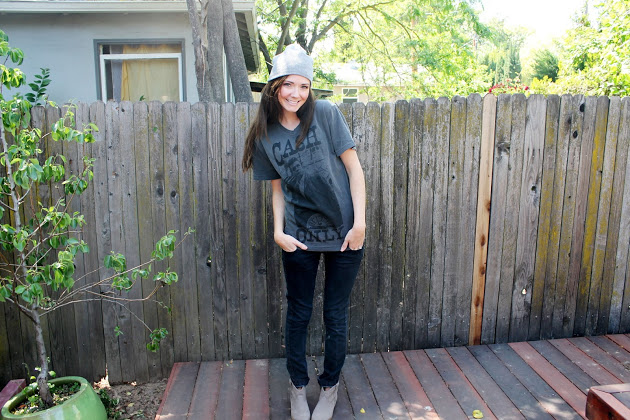 top: target (
here
)
pants: bershka (from my Paris days)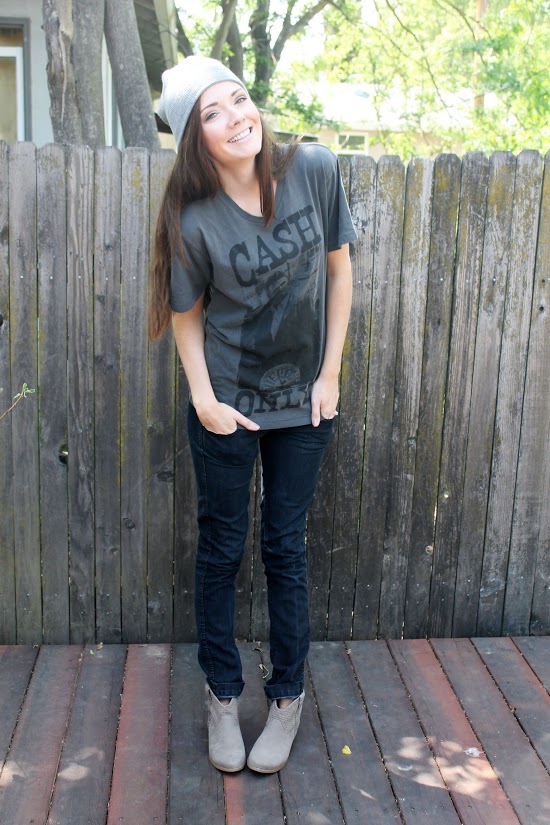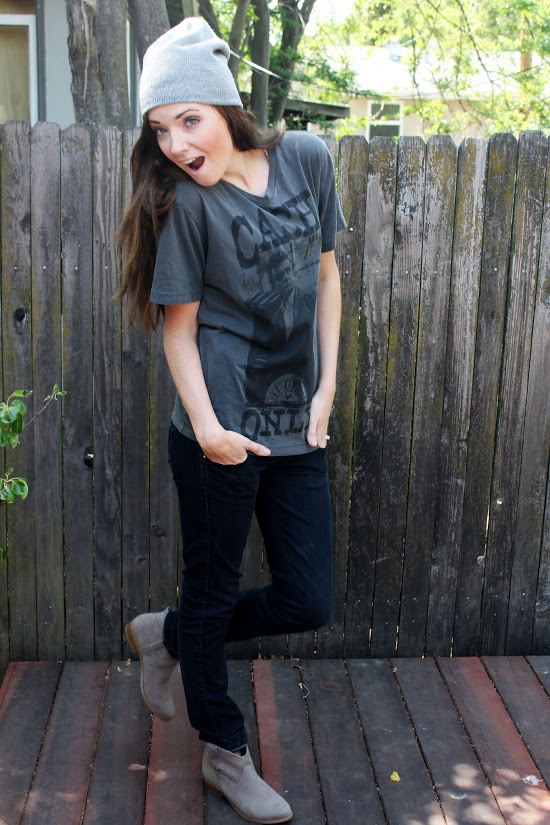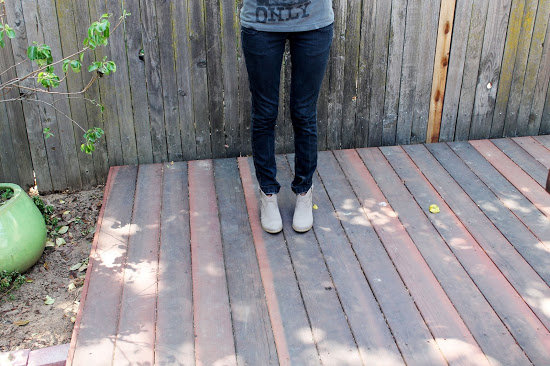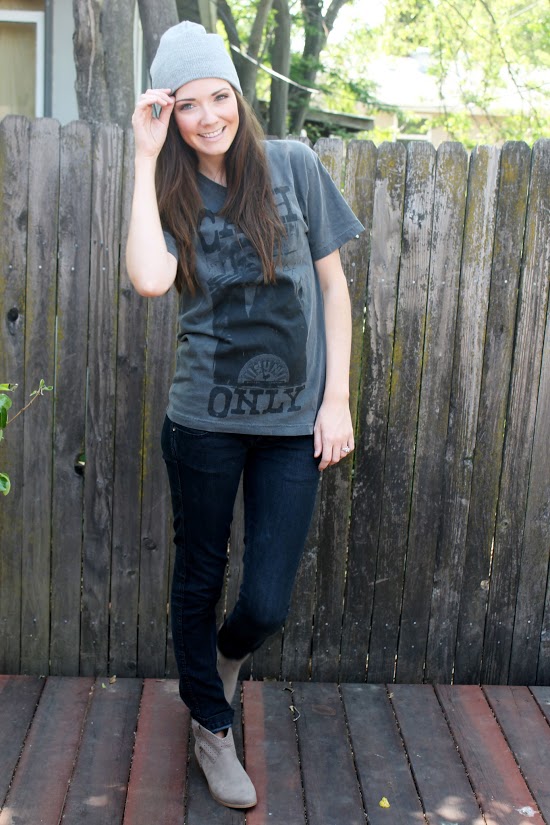 So, yes, I found this tee shirt in the men's section at Target. And yes, it is my new favourite tee shirt. Also, Zack likes it too. He says it fits me really well. So that's a bonus. Lately I am just loving looser tops that breathe and fall perfectly. I like the effortlessness of them, and the fact that I could live in this shirt and be content. Not that I do or anything, but you know. If I had to, I wouldn't be mad about it. Also, let's talk about Johnny Cash for a second. I've kind of had a thing for the man in black for a while now. I go into phases where I will listen to "Walk the Line" on repeat. It's just, it's good stuff, you guys. They don't make 'em like they used to.
What's your favourite Johnny Cash song?
Do you ever steal your husband/boyfriend's accessories, or is it just me?
xo