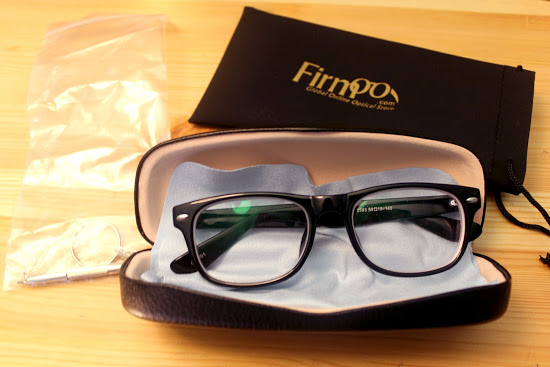 Okay, guys, I have a secret.  One that you may or may not know, but probably more than likely do not.  Are you ready for it?  I wear glasses.  Yes, I know.  Let that sink in for a second.  Do you think differently of me now?  I sure hope not.  ;)  I have terrible eyesight and the world is all a blur without the help of my beloved contacts.  I have been in glasses since the 3rd grade.  That's like as long as I can remember.  And, you know, I used to really hate my glasses, and feel super self-conscious about them, but then I realized "Hey!  They're actually pretty cute!  And bonus!  You look so intelligent and supersmart in them, Katie!"  That's some inner dialogue for you there.  Anyway, glasses.  They've really become quite the fashion statement as of late.  And don't get me wrong, I would never hate on anyone who wears glasses even when they have no need to wear them simply for fashion's sake, but this girl here actually relies on them to make the world a place I can see without squinting, because we all know squinting is bad for the skin and the eyes.  And you look like a dufus, and nobody wants to look like a dufus.  Plus, I'm pretty sure if I had no real need for glasses, I would definitely still wear the fakies.  Glasses are pretty much the bomb.com, am I right?
Well, all this to say, this little vision-impaired lady just got some new glasses from Firmoo (the exact ones I got are here)!  How fun is that?!  All first time buyers can get a free pair too (click here), all's you have to do is pay shipping!  I love this company!  And if you don't need prescription glasses, you can be one of those people who wears non-prescription glasses (I'm not judging!) or you can pick out some cute sunglasses!  Endless possibilities here, folks.  Endless possibilities.
xo
Let's be friends! :)
Follow me on 
twitter
 @katiedid_what
Follow me on instagram @katie_did_what

*Although I was provided a free pair of glasses to review, all views and opinions in this post are my own.