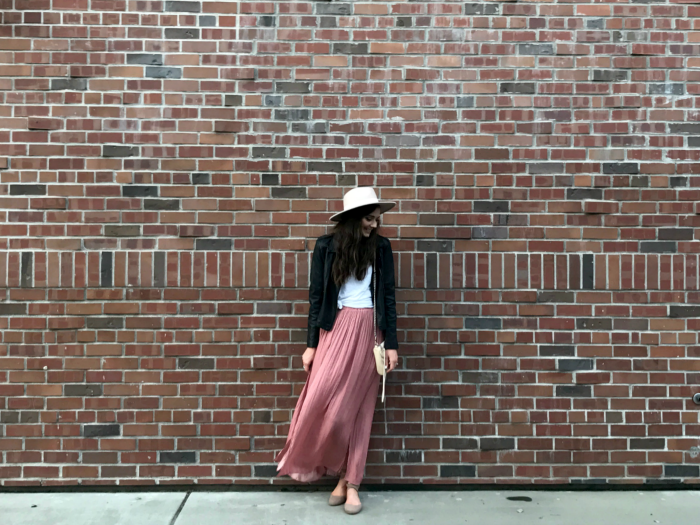 This weekend. This weekend!!! It was SO full of love and meaning and so much joy and goodness, I could burst! If you watched my Snaps or Instagram Stories, then you got a glimpse into just how good it was, but man. Nothing could truly describe just how much it filled me up to the very brim!!! It was a beautiful weekend, full of sisterhood and new friendships and worship and inspiration and encouragement and goodness it is exactly what I needed!
"I am fearfully and wonderfully made… Your eyes saw my substance, being yet unformed, and in your book they all were written, the days fashioned for me, when as yet there were none of them." -Psalm 139:14-16
Friday and Saturday nights, I attended a local event here in Sacramento called Fashioned, put on by Project Church. And it was INCREDIBLE. I had no idea just how much I was going to take away from it! Worshipping Jesus with a room full of women- sisters- all there to love each other, and be inspired and lifted up?! It was awesome. And reminded me just how important sisterhood really is. We need to stop tearing each other down and instead remember to always encourage, always listen, always LOVE on each other. It's all we need!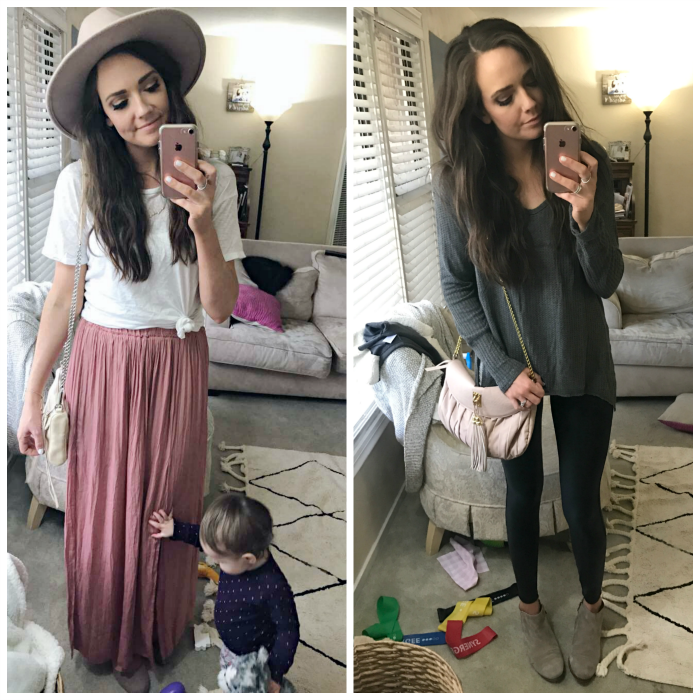 (necessary OOTD pictures from each night)
OUTFIT #1: similar hat | tee | similar skirt | flats | similar bag
OUTFIT #2: similar sweater | leggings | booties | similar bag
I shared a quote I love on my Instagram: "Admire someone else's beauty without questioning your own." It's so true, and something that's good to remind ourselves of time and time again. We are all unique, we are all beautiful, just as we are. It's okay to admire others and see their beauty- I mean, it's amazing and powerful to do so!- but don't forget to see your own, too. :)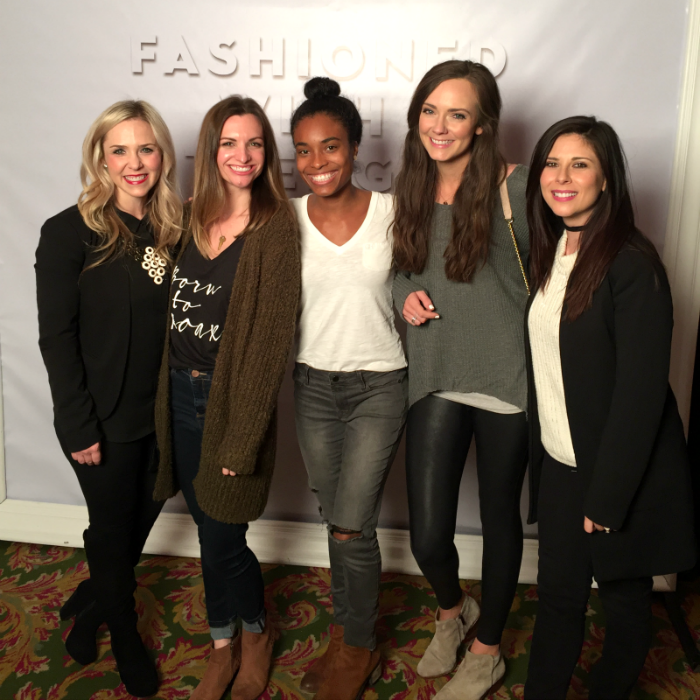 Anyway. It was incredible and I'm just feeling all of the feels today, I guess. Watch out, if you see me this week, I'll probably just give you a big fat hug. Even if I don't know. Just go with it.
Also, coming home to these three is the best thing ever:
xo