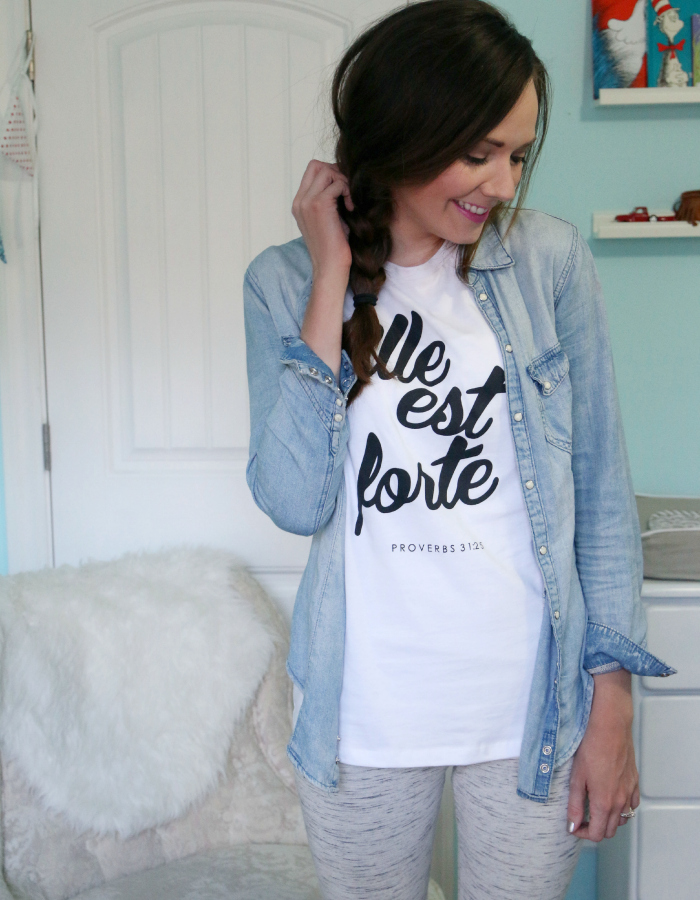 top: c/o she is clothing // chambray: h&m (similar here and here) // leggings: kohls (on sale!)
As a Christian who speaks French, this shirt really spoke to me. I mean, it's a verse, and it's in French. Doesn't get much more awesome than that, in my book.
Elle est forte.
She is strong.
Yeah, that pretty much sums it up.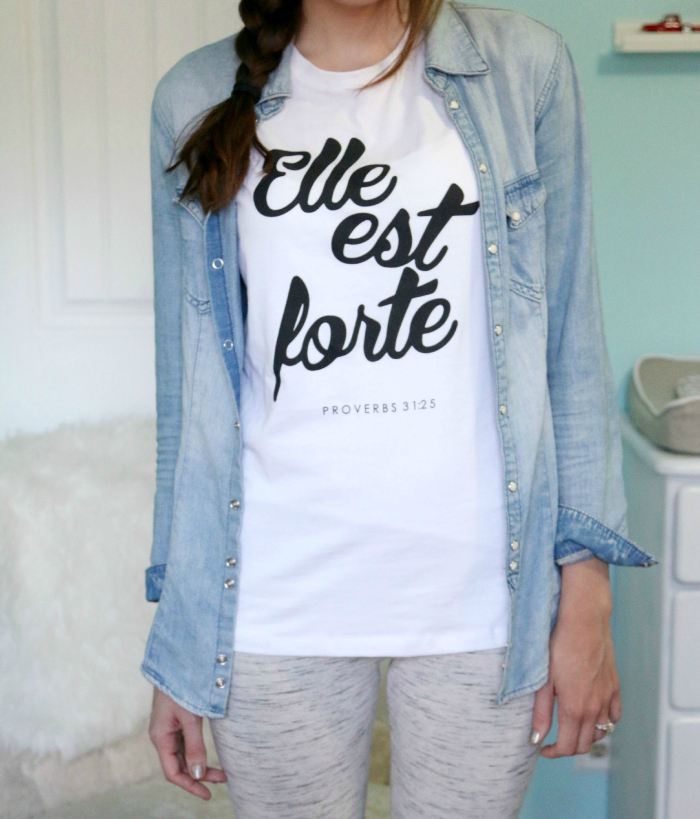 You know, I never really thought I was that strong. But as I get older and experience more things, I realize how very strong I am. And it's incredible. I helped take care of my mom during her last months here on earth. That was HARD. Not something for the faint of heart. Not something you ever want to do. Not something I ever thought I'd have to do. Then I lost my mom, and went through all of the emotions, the grief, the sadness, the lowest lows, all of it. Then I went through childbirth. I nursed my baby. All of these events were h-a-r-d, and I came out on the other side. Strong. Stronger than I ever thought possible.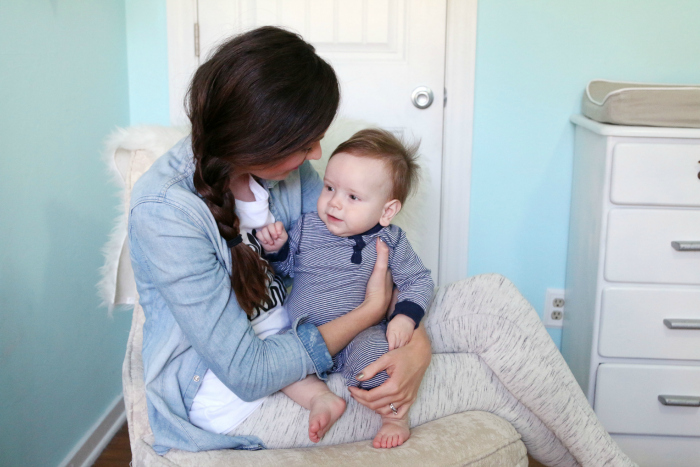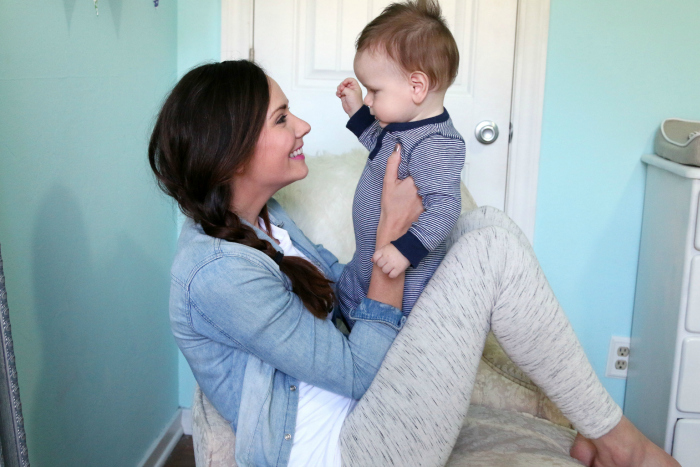 I can get through anything, with God by my side. I know this to be true. I've felt it, to my very core. And if I can be this strong, anyone can. Trust me. If you're going through something right now- anything- just know that you aren't alone. Know that you can get through it. Know that you are strong.
She is clothed with strength and dignity, and she laughs without fear of the future. -Proverbs 31:25
xo
5/3/15