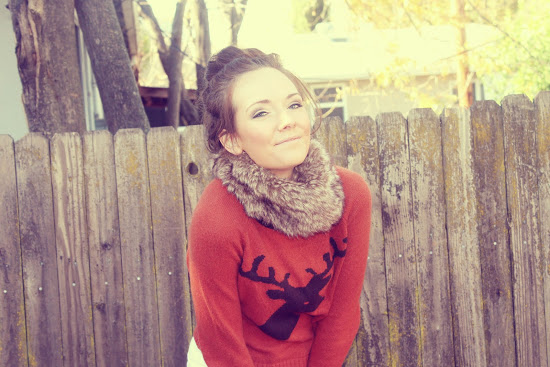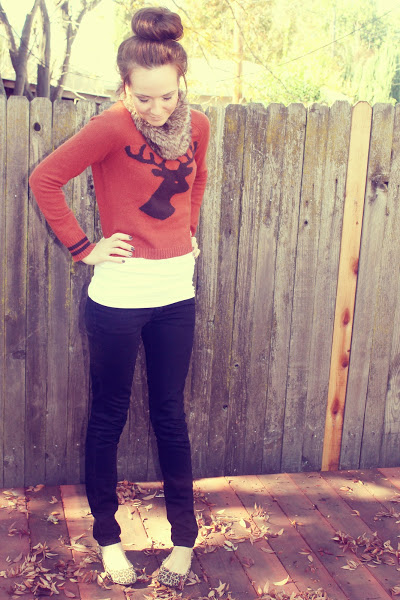 sweater: forever 21 (last year)
fur scarf: forever 21 (similar
here
)
layering tank: american eagle
pants: h&m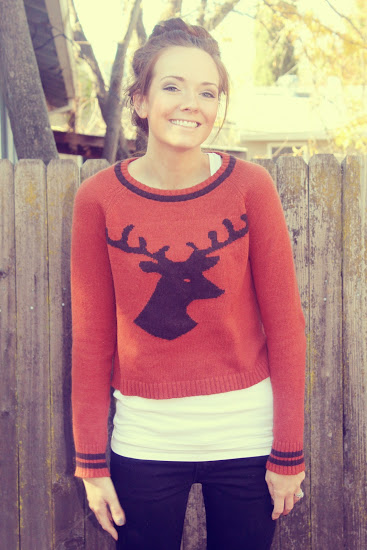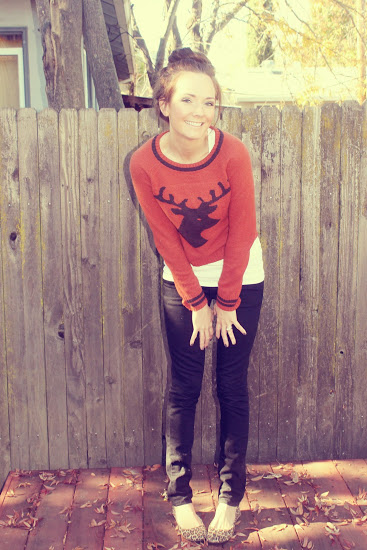 So, this is what I wore on Thanksgiving #2.  I felt the color was quite appropriate (and matched my dress that I wore on Thanksgiving #1!)  Apparently I had a "burnt orange" them going.  Who knows.  As for the deer sweater, that's pretty much a given.  There's not much more to say besides it is a sweater.  With a deer on it.  So that pretty much explains my buying it.  And the fur scarf thing?  Um, yeah.  Love it, but didn't end up even wearing it because it was so not fur weather.  Not complaining, it's just how it was.  So while I sit here eating my third turkey sandwich in three days (uh huh) I guess we should discuss shopping a bit, yes?
You know, Black Friday was never really my thing.  I'm not a huge fan of wading through throngs of people, you understand.  But Cyber Monday?  Now THAT is something I can get behind!  Online shopping is my forté.  If it were an Olympic sport, I would totally have Michael Phelps-ed my way through last August, is all I'm gonna say.  You get my drift.  I'm good.  Real good.  Too good, if you're my husband, but you know.  He'll just have to learn to accept it.  Want to see all of the amazing deals going on all day today?  Check out my hubby's site LookBeforeSpending!  I may be lending my insight to all things retail, just sayin'.  ;)
Happy Monday ladies, and what's more, happy shopping!
And today I'm thankful for… online shopping!
xo
What are you planning on buying today?  Any amazing sales or deals you've found?  Tell me, tell me, I'm nosy.  ;)
Here's the link to the hubby's website: LookBeforeSpending.com