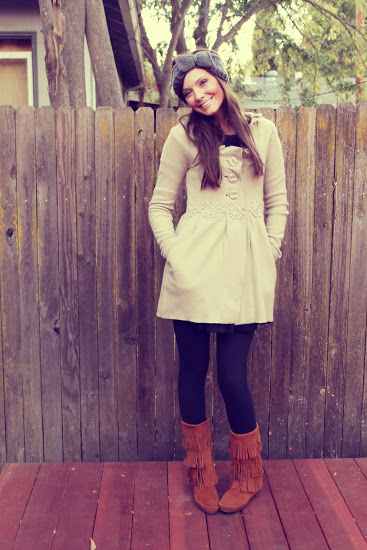 coat: anthropologie (last year)
dress: h&m
headband: forever 21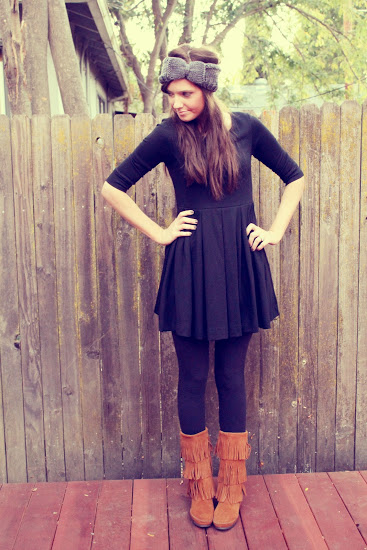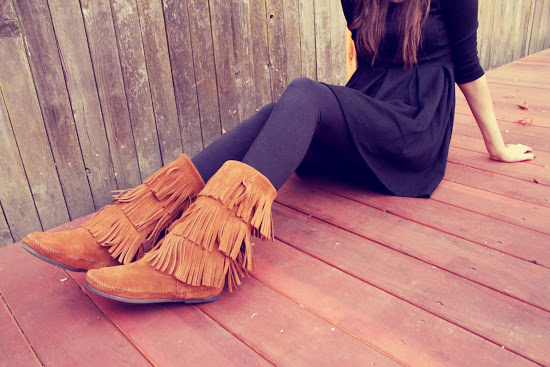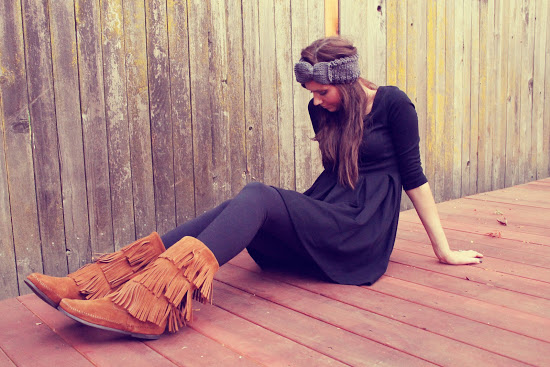 And now, as with all good things, my little Fall Fashion Series comes to a close.  Mostly because, hey, it's not really terribly "fall" anymore, you know?  I know that "technically" the first day of winter is something like December 21st, but let's be real here: The first day of Winter (for me at least) begins the day after Thanksgiving, the same day that it's acceptable to start listening to Christmas music constantly and putting up the lights and the tree and the decorations and etc.  So, yes, this is my last Fall Fashion outfit.  I hope you all enjoyed my series!  I sure did, and I definitely feel that I got exactly what I wanted out of it, which is to say that I discovered some new fall fashion I wasn't wearing or forgot that I had.  So, yay for me!  And yay for the start of "winter!"
Love my American Apparel winter leggings?  I do!  Seriously, I'd wear them every day if I could get away with it!  The hubby just informed me of a Groupon for AA!  You should definitely check it out HERE!  In the meantime, I'm going to be convincing him to buy it for me, too.  Wish me luck.
Fall Fashion Series is my attempt at wearing all of my lovely fall wardrobe.  In case you missed them, check out Day One, Day 2, Day 3, Day 4, Day 5, and Day 6.
xo
And today I'm thankful for… Christmas decorating!  Yesterday Zack gave me the okay to start!  This was my exact tweet: "Oh, oh oh! Zack just said the magic words! "Alright… time to get the Christmas stuff out of the garage" !!!!!!!!!" Think I was excited?
Follow me on Instagram @katie_did_what
Follow me on Twitter @katiedid_what
Like my Facebook!
Read More on Katie Did What