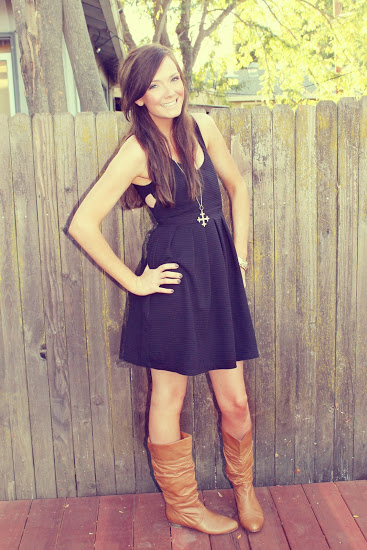 Necklace: Antique fair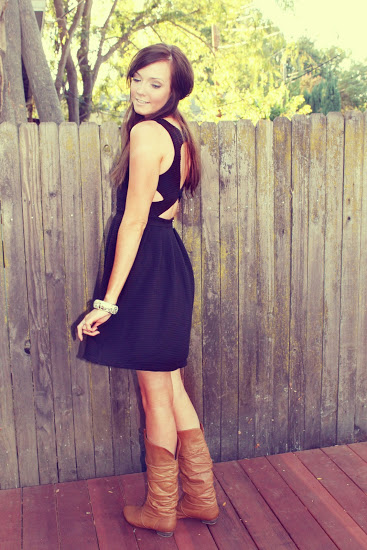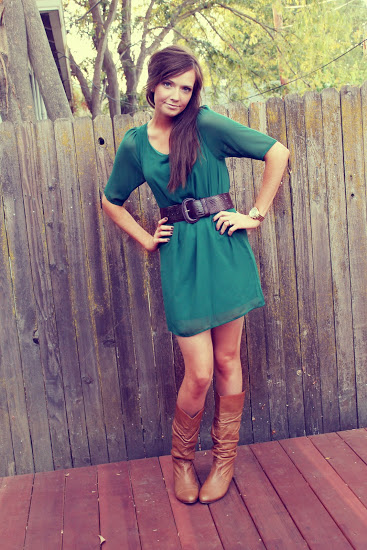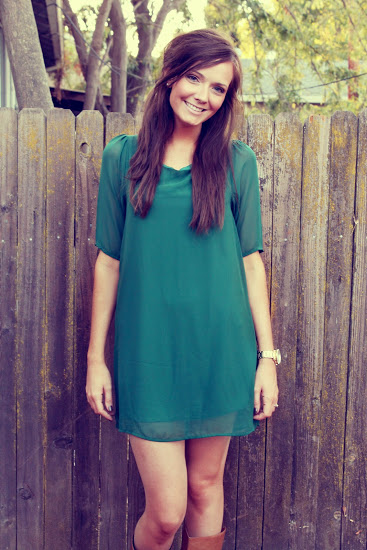 You guys, I am so excited to be hosting my very first GIVEAWAY on Katie Michelle! And, oh, it is a good one (if I do say so myself!)  I was recently sent these adorable dresses from Hope's to feature here. I had so much fun browsing their website, and it was really hard for me to just pick two, since they have such cute stuff!
We all know I am a California girl through and through, but I love me some cute Southern charm, and girls, that is exactly what this boutique has!  It is full of the cutest dresses, tops, accessories, and even boots!  Seriously, their website is just cuteness overload!  When I saw these pretty dresses, I knew I needed them. I mean, just look at them!  The green color is gorgeous and the shape is so flowy and makes me feel pretty.  We all know it's tres important to feel pretty.  The black dress is so elegant, and the material is perfect for colder weather, as it's nice and thick.
Here's where the real fun comes in!  They are so generously offering to give one of you a $100 gift card to Hope's Boutique so you can get a couple cute dresses of your own!  All you have to do is use the Rafflecoptor below to enter!  :)  The only mandatory entry is to follow Katie Michelle on GFC, and there are 3 additional entries available!  Good luck!
xo