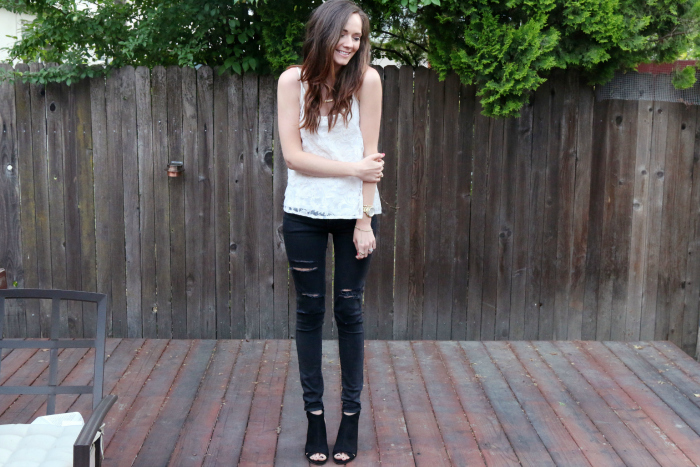 top: zara via thredup // jeans: american eagle // shoes: c/o riffraff (use code katiedidwhat for 10% off!)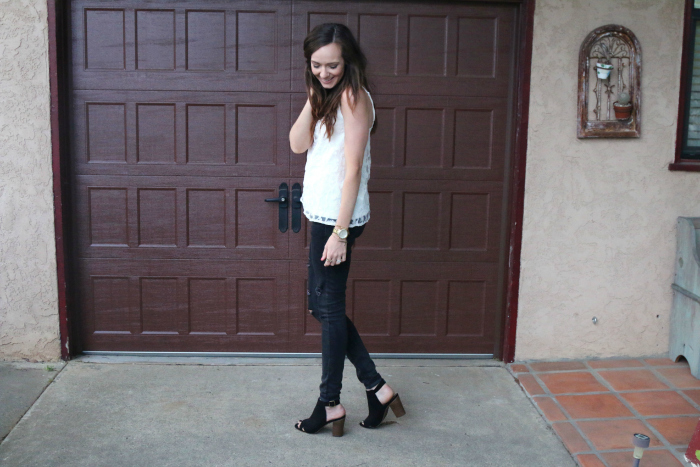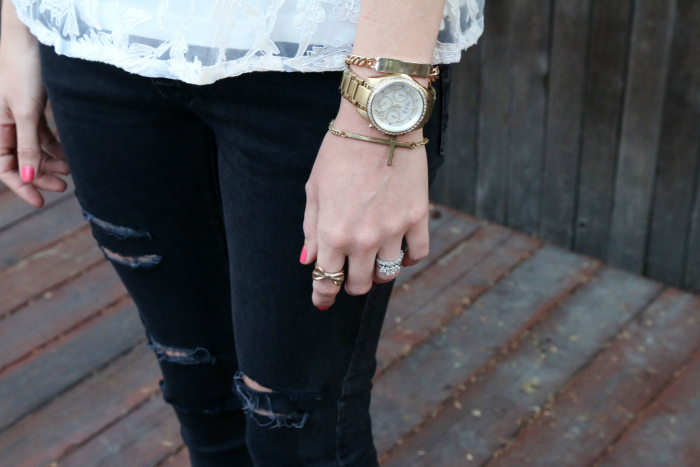 There's something about those neutrals. Color is fun, of course, but 9 times out of 10, I'm reaching for black, or white, or nude, or grey. That's just how it goes. The classic combination of black and white just speaks to my soul, you know? And really, neutrals are always a good idea. Black/White/Nude/Grey/Repeat. Can I get an amen?!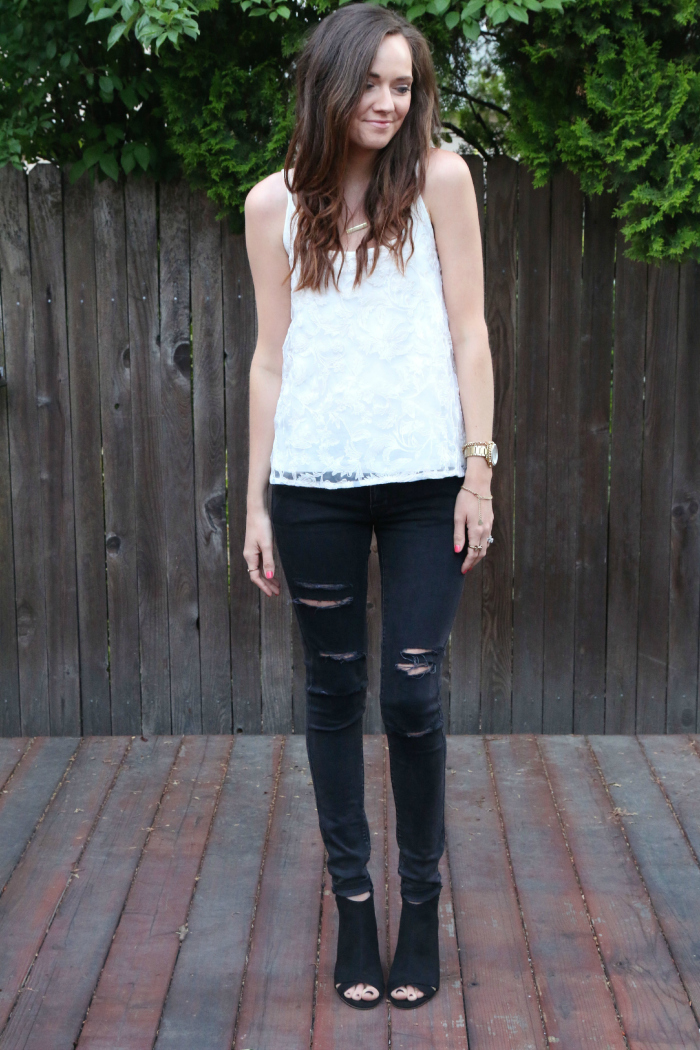 Also, guys. These shoes are SO COMFORTABLE. Says the girl that never wears heels (hi, 5'9″!). And they are just perfect for spring/summer!
This cute lacy top is a recent thredUP find. I just love that site, and I have been having the best luck there recently! So many great finds! If you're curious, I always pin my favorite finds here and also have a few style shops that I add to frequently! Check them out- there's always good things to be discovered!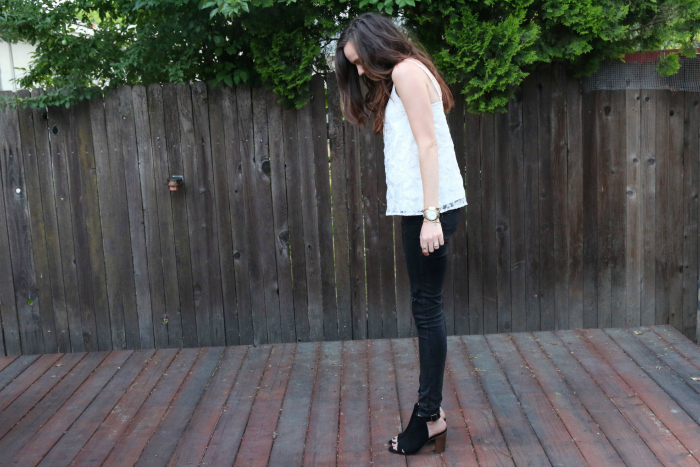 Today we have biiiiig plans, let me tell you. Run in the morning, play basketball and swing at the playground (Sam, not us, although yeah, probably us too, because it's hard to pass up a good swing sesh), go grocery shopping because we have absolutely NOTHING in our fridge except for milk and chocolate (which, I mean, if you have to have something, I guess chocolate is the thing to have, right?) and write a few articles that are due. SO YEAH. BIG PLANS. Hope your Wednesday is a good 'un!
Tell me, what's your fave color combo to wear?
xo