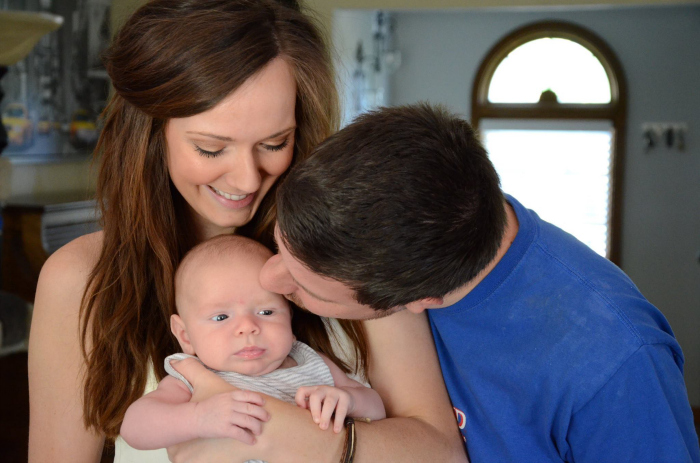 My friend Kara is starting to dabble in photography, and captured this picture of my little family. I just love it so. :) Another week, another installment of Bachelorette man quotes! Yay! See last week's post here!
Guys: "We're in Brussels!"
Zack: Where are the sprouts?
Andi: "Apparently the big thing here are mussels."
Katie: Mussels in Brussels!
Marcus: "I was thinking of leaving because I was scared of the emotions I was feeling."
Zack: Ha! Oldest trick in the book… It's not you, it's me.
Zack: These two dweebs (Andi and Nick) are made for each other.
Andi: "I would like Josh to say the words that he's falling in love with me."
Zack: Actually, you are requiring that he says that.
Andi: "There's this neat pottery barn."
Zack: Where's Crate & Barrel?
Andi: "I've been dreading telling the guys about the rose."
Zack: They're looking at a rose on the table. You don't have to talk about it. They've all been literally staring at it.
Zack: He just told her "I've never felt anyone falling in love with me." Did he just say that?! Awe-some.
Nick: "If I get the rose, that will be her way of saying that she loves me and she wants to marry me."
Zack: Um… No… That'd be her way of saying you're one of four.
Andi: "I'm afraid of disappointing the three other guys who don't get a rose."
Zack: If she gives Nick the rose, she'll be disappointing all of the guys, because they will all be annoyed.
Andi, to Nick: "I have one more surprise for you…"
Zack: A limo home!
Nick, to the guys: "We're good friends!"
Zack: This guy's totally delusional.
Chris: "I want you to see where I'm from."
Zack: America wants to see where you're from at this point.
Zack: Chris is making Andi the most hated Bachelorette by single women all over the country.
Dylan: "I needed to open up earlier."
Zack: Honestly, Dylan, all you needed was a hair cut.
Zack would like to point out that two of his original "From the Limo Top Three" are still around- Marcus and Chris. And I'm going strong with one of my originals- Josh. Who we both think is going to win the whole thing, so. We shall see.
Who do you think she picks?
xo