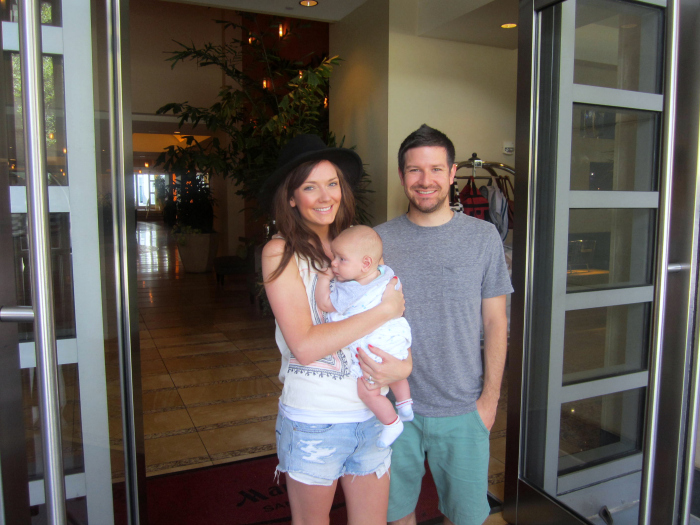 hat: Zack's grandpa's! I know, how cool is that, right? New favorite accessory. :)
top: c/o riffraff (get 10% off with code KATIEDIDWHAT)
shorts: american eagle
Well, we're back home from our whirlwind getaway a.k.a. Baby's First Road Trip. It was such a great time and Sam was an angel baby, as usual! Can I just start off by saying that the kindness of strangers just blows me away, time and time again. We stayed at the San Jose Marriott, and upon check in, the front desk lady (her name was Sandy and she was amaaaazing) took a liking to our Sam (I mean, how could you not, right?) and upgraded our room to a suite, stating that she's a mom herself and knows how much room those babies (and all of their subsequent things) take up! ;) Soooo that was a good start to our trip. The perks of parenthood, right? Our room had the most gorgeous view of downtown San Jose, and our evening activity of choice was just sitting in front of the window watching the airplanes coming in over the buildings.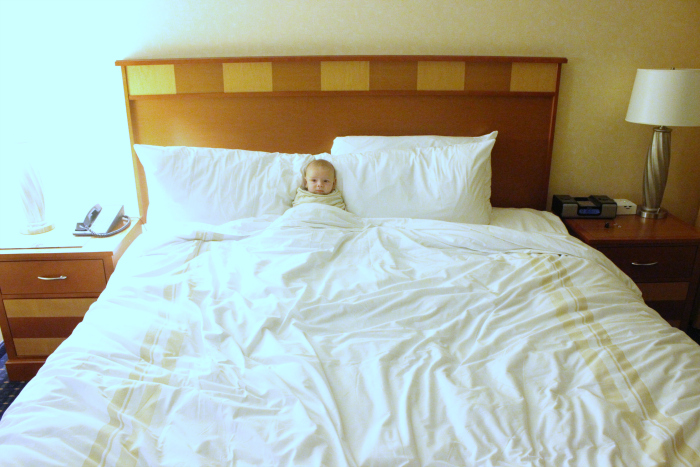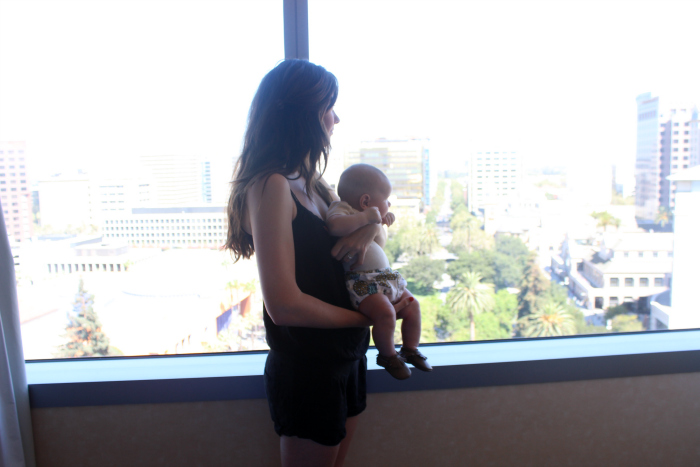 romper: urban outfitters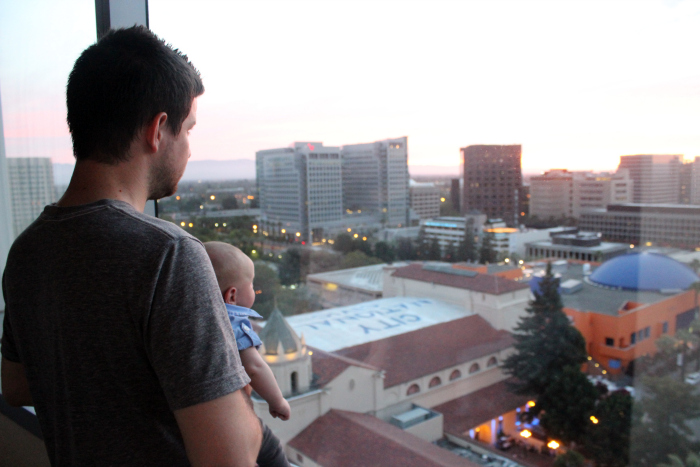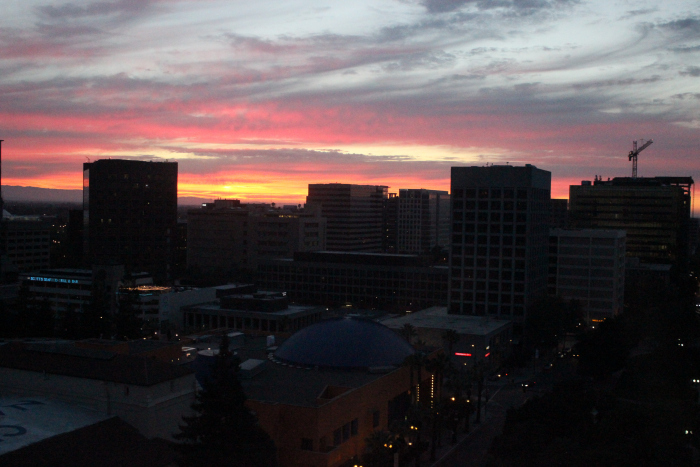 We were there for the BlogHer conference, which was our first blogging conference, and as such neither of us really knew what to expect. It was fun perusing the expo hall and meeting up with some rad ladies, but it's definitely not as HUGE as I thought it would be? I'm excited for some of the people I met and relationships I built while there, though, and am looking forward to things to come! :) One thing I found really strange was that the closing party was sponsored by… drumroll pleeeeease…. McDonald's! They were literally giving out happy meals. With burgers, chicken nuggets and fries. Hm. Seriously? Way to keep it classy. Not impressed by that, at all. Good thing I brought my healthy snacks, huh? ;) (I have a whole post coming up Thursday on staying healthy while traveling- be sure to come back for that!)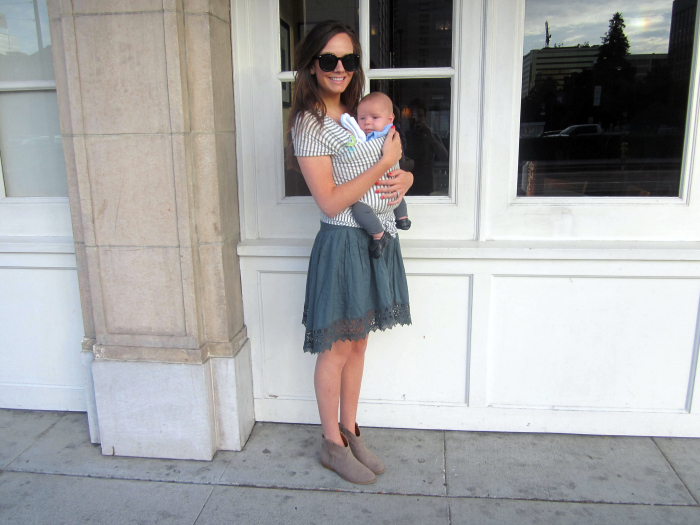 dress: nordstrom
boots: target (similar here)
sunglasses: c/o windsor
wrap: solly baby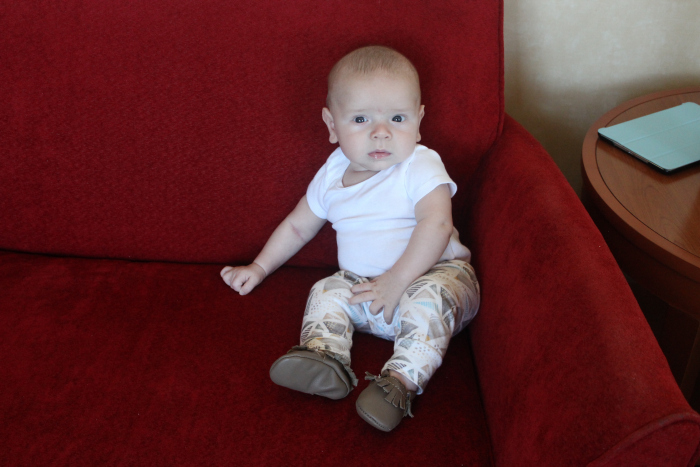 leggings: c/o the lucky elevens
moccs: c/o stitches and soles (use code SAM10 for 10% off!)
Oh, and rookie mistake on our part, we ran out of wipes on the last day. This is where more stranger kindness came in, as Zack tweeted an S.O.S. kind of tweet, mostly just being silly and poking fun at ourselves, but at which a sweet woman replied "I'm a local and on my way to the store now before heading to the conference. Meet me there and I'll have wipes for you!" So that happened. And she refused to let us pay her. So, kind woman, if you are reading, you are heaven sent! Our literal angel on earth! And we really cannot thank you enough. It's one of those restoring-your-faith-in-humanity moments, you know? Also, she didn't just get us a little travel pack, oh no, she bought a jumbo 200-pack of baby wipes. Bless. Her. Heart.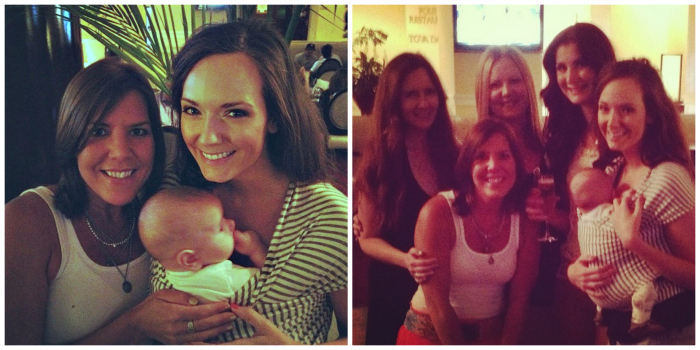 We ran into a few amazing bloggers whom we love- but honestly there weren't many there I knew or had heard of, which really wasn't surprising to me, but just something I noticed. I write for a website, Savvy Sassy Moms, and I got to meet my awesome SSM ladies which was such a dream! It literally just felt like we were all family. There was lots of squealing and hugging and pictures that happened. I'm also going to be contributing to mom.me very soon and was able to meet a couple of great ladies from that website as well. While not part of the conference, those two meetings were worth the trip right there! We also ran into the lovely Gigi, who is awesome, and her friend Whitney– also super sweet! Of course, we didn't take a photo, because ummmm new mom brain? Yes, that is my excuse. Also, have you heard that traveling with a baby is like totally exhausting? Because, well, it is. Totally fun, but totallyyyyy exhausting. So there's that.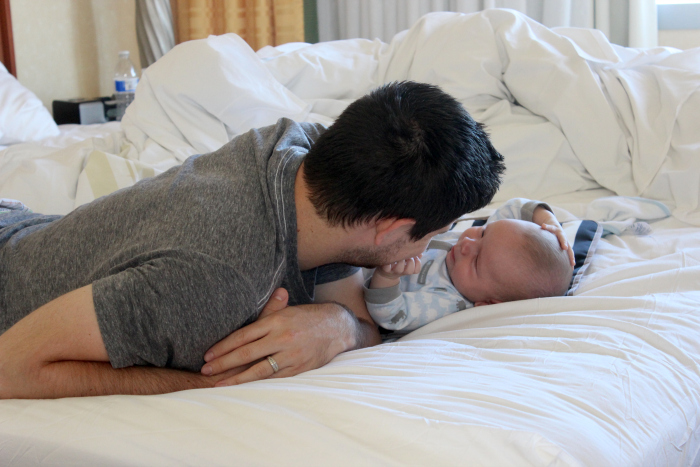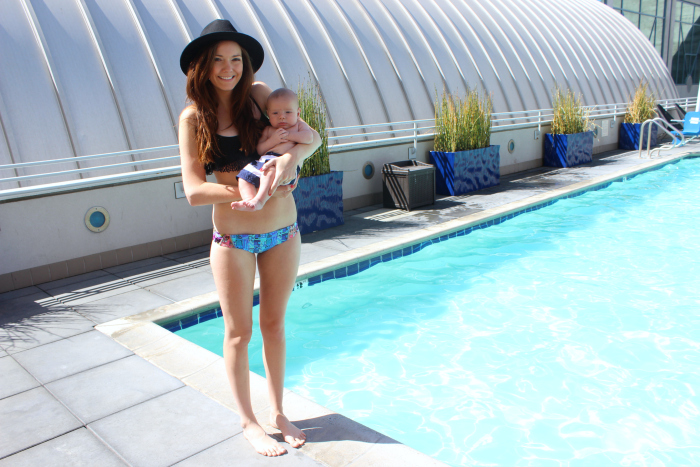 bikini top: target
bikini bottoms: maaji c/o the orchid boutique
Oh, and the nerds in us just had to stop by Silicon Valley and take pictures at Google. I mean, duh.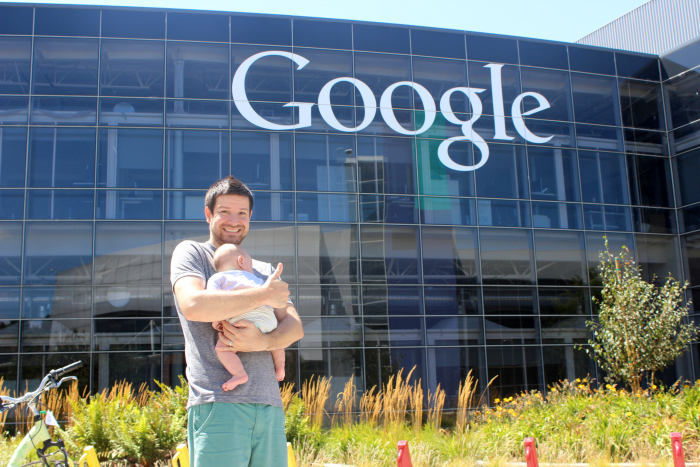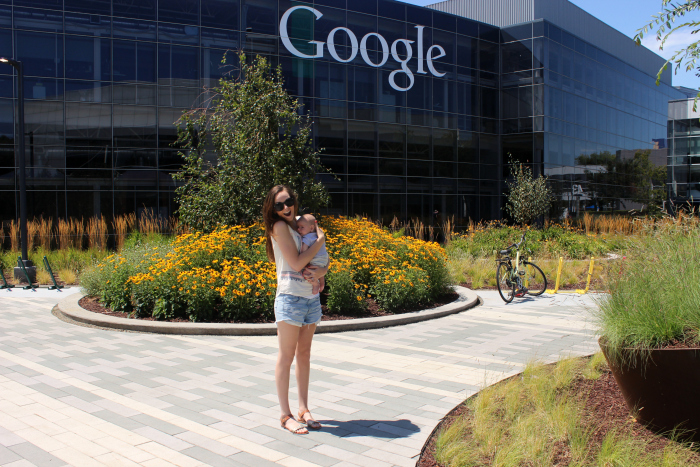 Phew! Baby's first trip was a success! I'm already dreaming about the next one… Any suggestions? ;)
xo