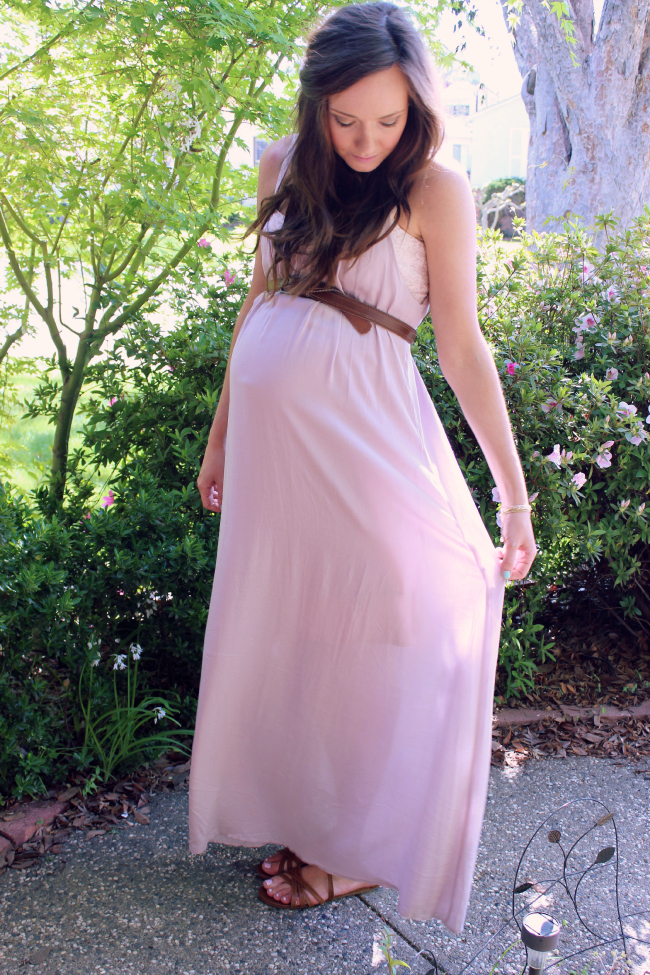 dress: c/o windsor (here)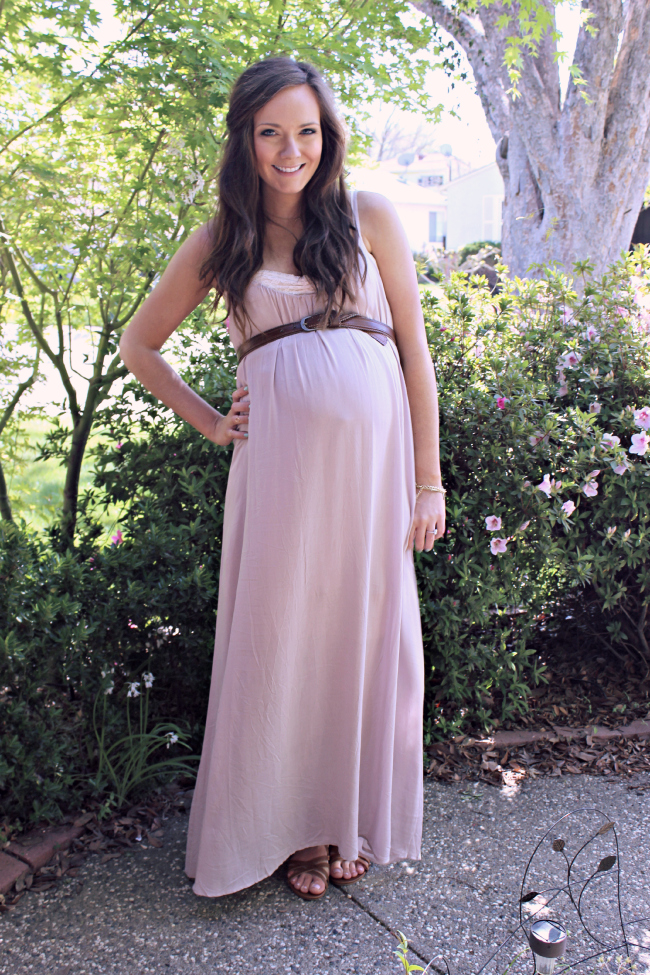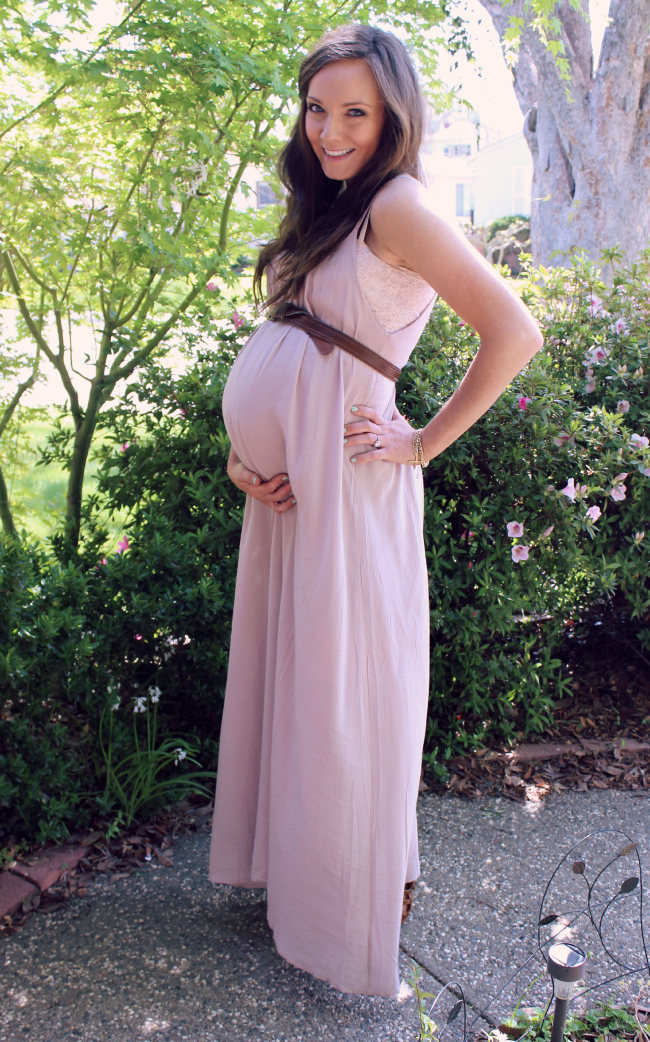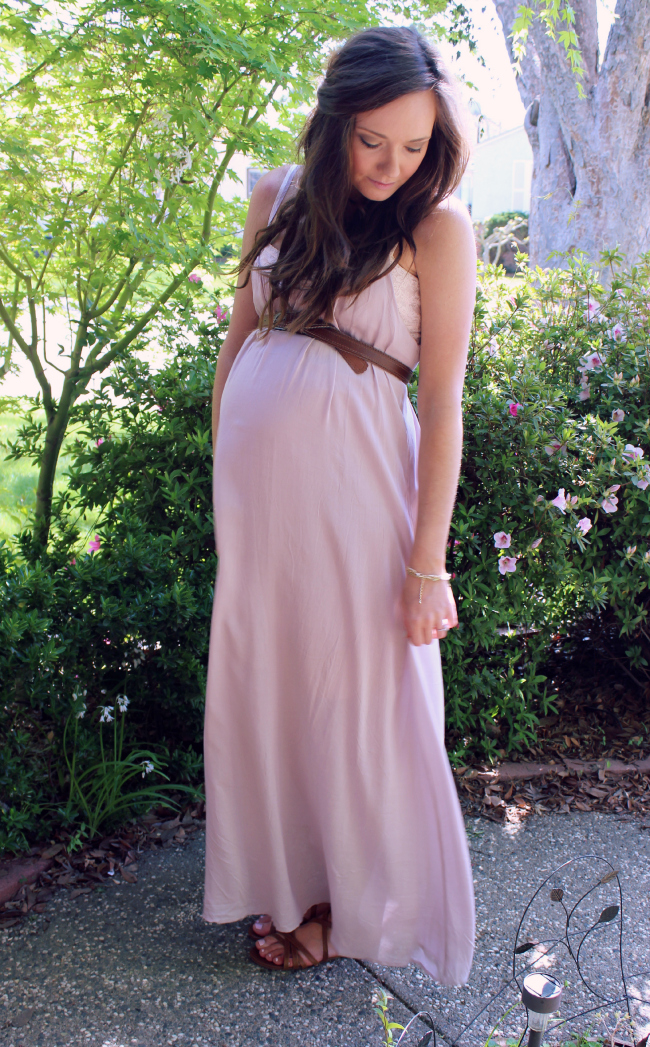 This is what I wore to my baby shower this past weekend. The dress is from Windsor and it was the perfect ethereal dress to show off the bump just so. The shower was the best (you can see pictures from it here!), and I was pretty much floating in heaven the whole time. Everyone was so sweet, some people showed up that were a complete surprise, and I'm just so happy that this little guy is so loved already!
One of the sweetest gifts was a little sweater my mom had knit for my best friend's baby about 4 years ago. It's the first baby sweater she had ever tried her hand at, and so the proportions were all off- it's super wide and boxy, but that just adds to the cuteness. The fact that I get to put that sweater on my own babies means so much more to me than I could ever express. I was feeling so sad that Mom won't be at any of these festivities, or here to spoil this little boy rotten, not just with material possessions, but with her undying love. But then when I start to think that way, I'm always reminded around every corner that she is here to do just that. Not physically, but in every other possible way. She's here, everywhere. And I really do feel that every day.
xo