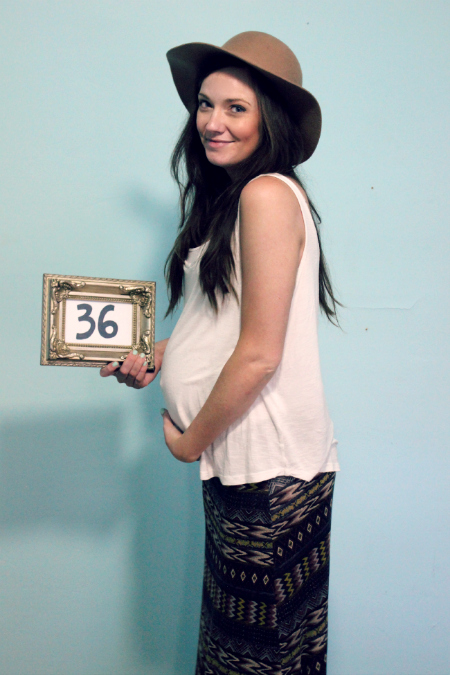 hat: c/o windsor (here)
skirt: c/o swell (here)
36 weeks pregnant feels a lot like, well, like being pregnant.
Every time I get in and out of bed, it feels like I ran a marathon. Like, I just lose my breath completely. So, that's fun.
His kicks have gotten even more frequent, and a bit more jarring. I can feel all sorts of little boney limbs now every time. Also, he gets the hiccups almost every day. :)
I am ravishingly thirsty, all of the time. I can't even tell you how much water I drink in a day. It's a lotttttt. And it also feels like it's never enough.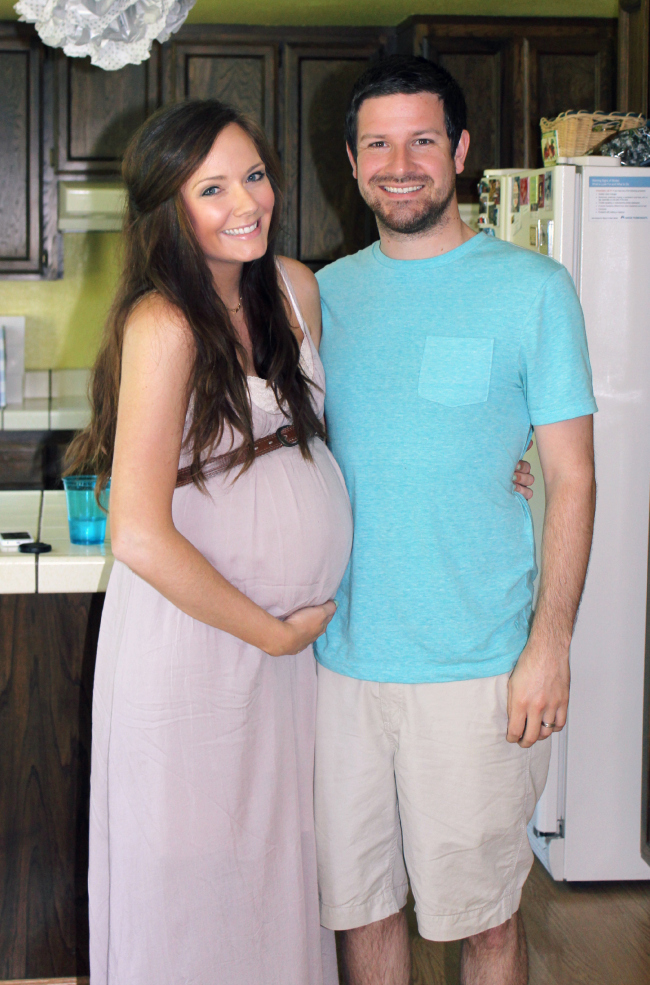 I had my Baby Shower #2 (aka the "friends/co-ed baby shower") this weekend! It was SO MUCH FUN. I just love my sweet friends to death. Daddio came, too, and Zack's parents and brothers were there, and it was just a collection of some of my most favorite people on the planet all together to celebrate this little boy. To say I felt loved is the understatement of the year. And this little one? He has a lot of admirers already, and he isn't even here yet! Makes my heart very happy. And I could get real, real sappy over here, but I'll leave it at that. :) And pictures, of course.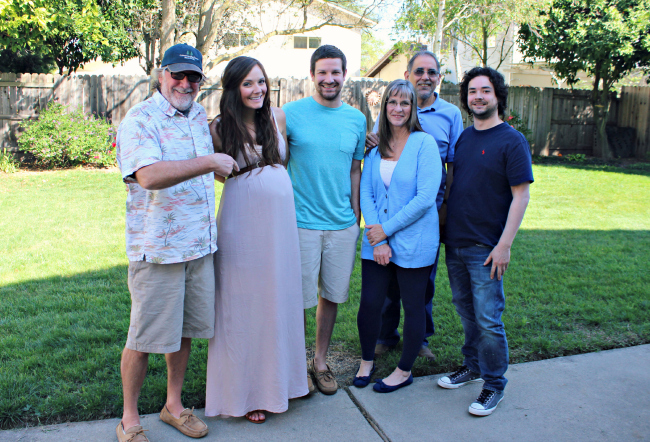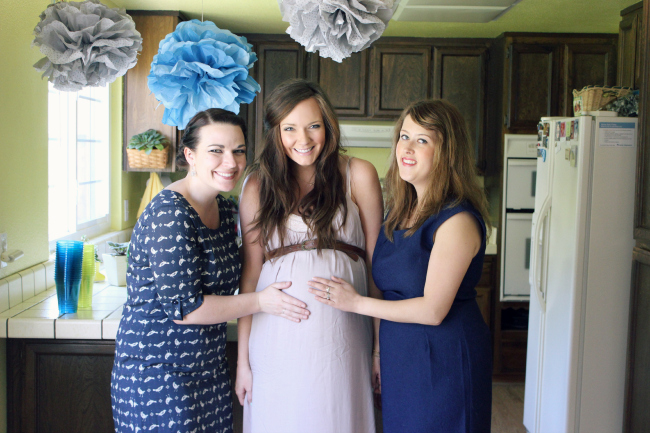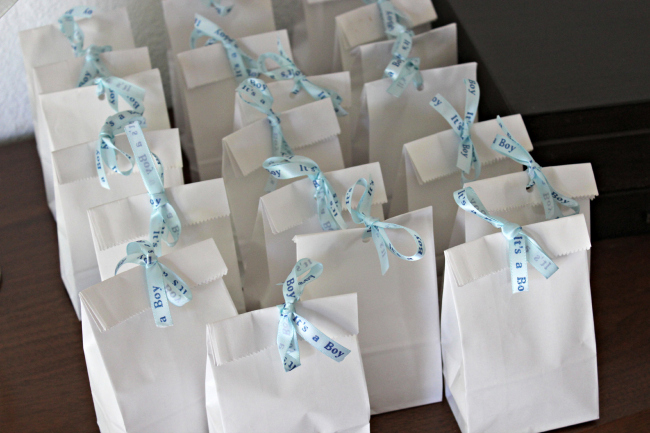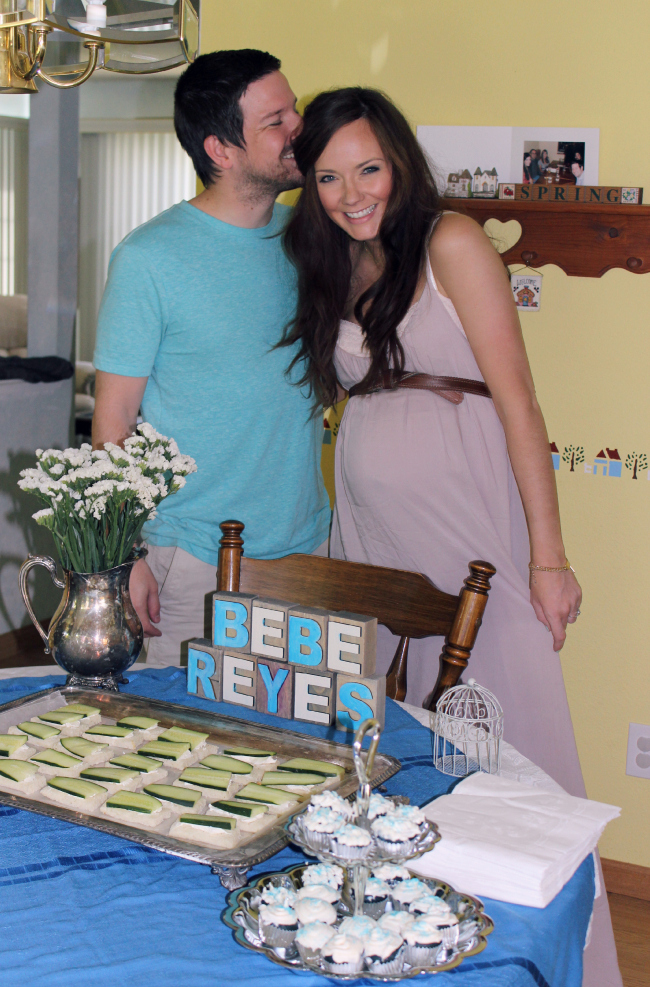 Yup, it was a good 'un.
xo
Read More on Katie Did What