What a weekend that was! I feel like I'll need a few days to recover… ;)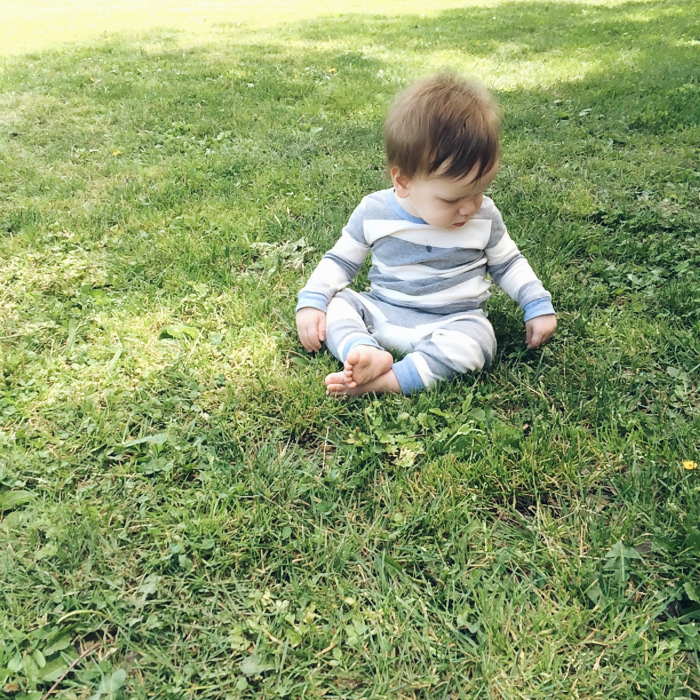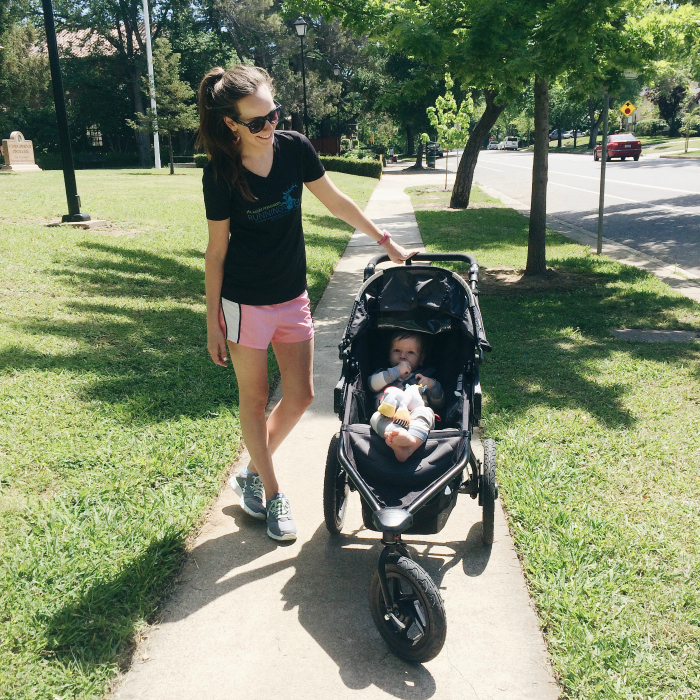 Thursday morning we went on a run and discovered a new little park/playground in our community that we had never been to. It's secluded and super nice and has a full basketball court, soooooo we have officially dubbed it our new place. We shot some hoops and did some drills and Sam ate a leaf (yeah… sometimes there is no stopping things from happening…) and I got completely schooled in b-ball. No surprise there.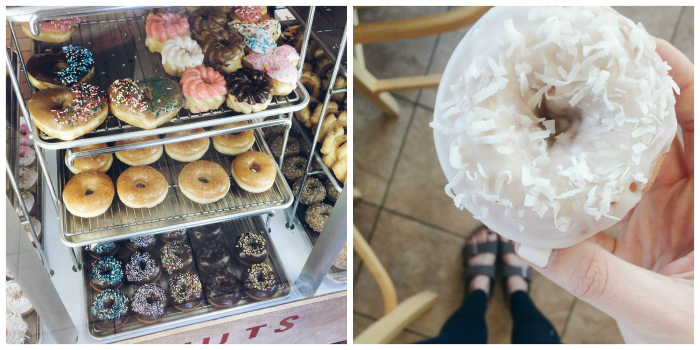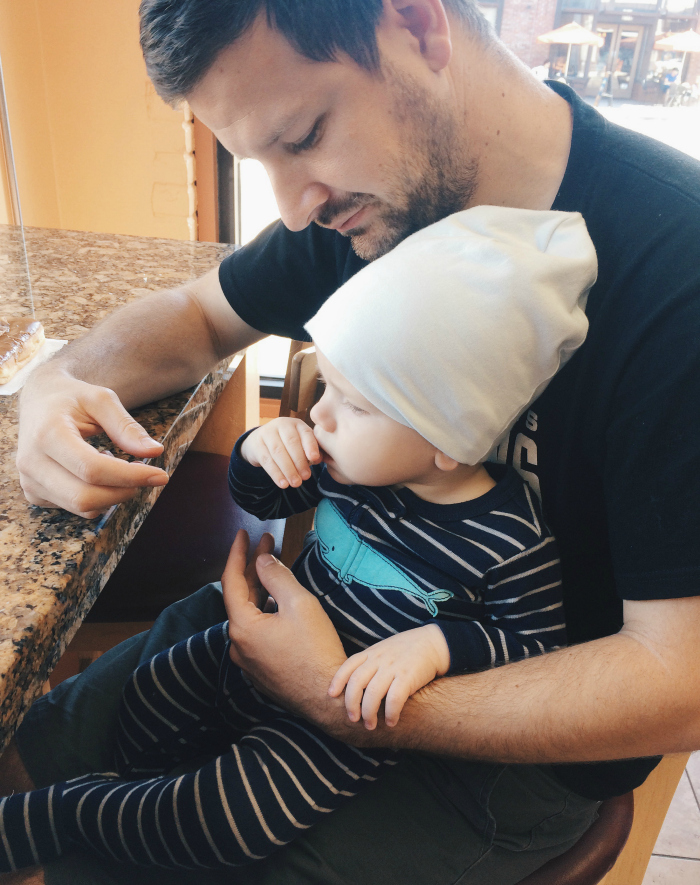 Saturday we woke up early, got donuts (because, why not?!) and went garage sailing (which ended up being a dud, but oh well). Those cute boys of mine make everything better.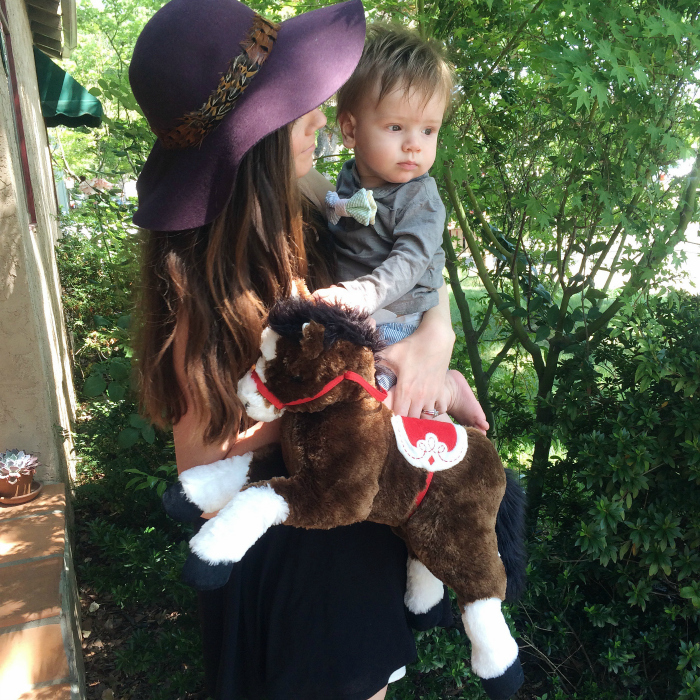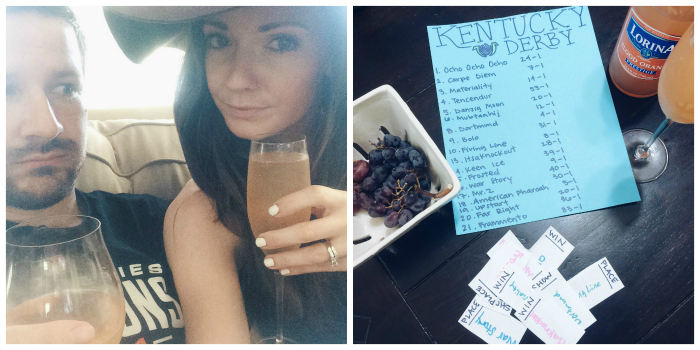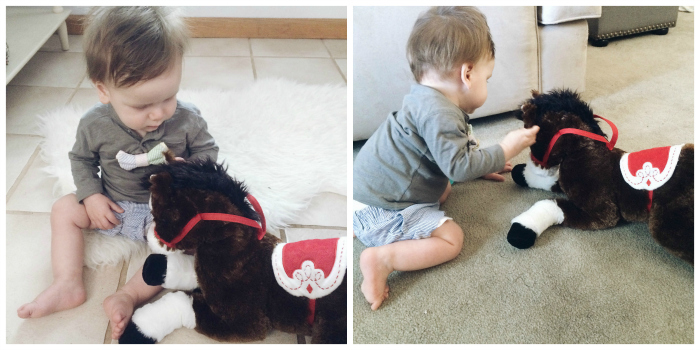 It was also the Kentucky Derby, and usually we have a party at my aunt's house, but they are out of town so we're having a Preakness Party instead (because why not! The Derby doesn't have to get all the attention!) but this didn't stop us from having our own little Derby Day at home, just us three. I wore a hat, we had some champagne because we didn't have the ingredients for mint juleps, and we placed our bets.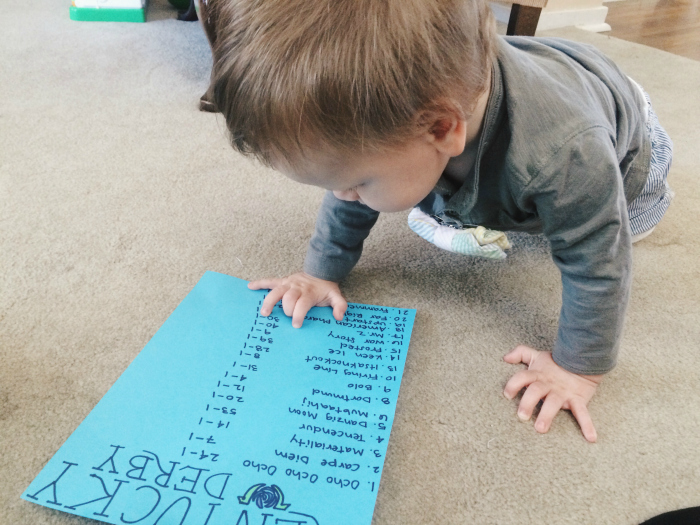 I am even so ridiculous, I had Sam pick his horses, too. ;) Zack got both Place and Show, so that was exciting! But we didn't pick the winner, American Pharoah, mainly because I'm more for the underdog (err… underhorse?) but yeah. Then we all took naps.
Saturday night was a free Phil Whickham concert, so obvi we had to go to that! We were debating, since it was going to interfere with Sam's bedtime, but we figured YOLO and just went for it. And I am so glad we did. It can be tough to do anything with a baby on a nap schedule, but I think sometimes it's important to say "Screw it!" and just go live life, you know? So that is exactly what we did. And can I just say, Phil Whickham was incredible live. He is such an amazing singer, and you know how sometimes you watch a band or singer live and they're just plain awful? Not the case here. He sounds exactly as he does recorded, and that is a small feat these days, I feel. AND, he sang Heaven Song and I cried, so there's that. It is one of my all-time favorite songs, ever ever ever, and seeing it performed live?! Oh, man. All of the feels.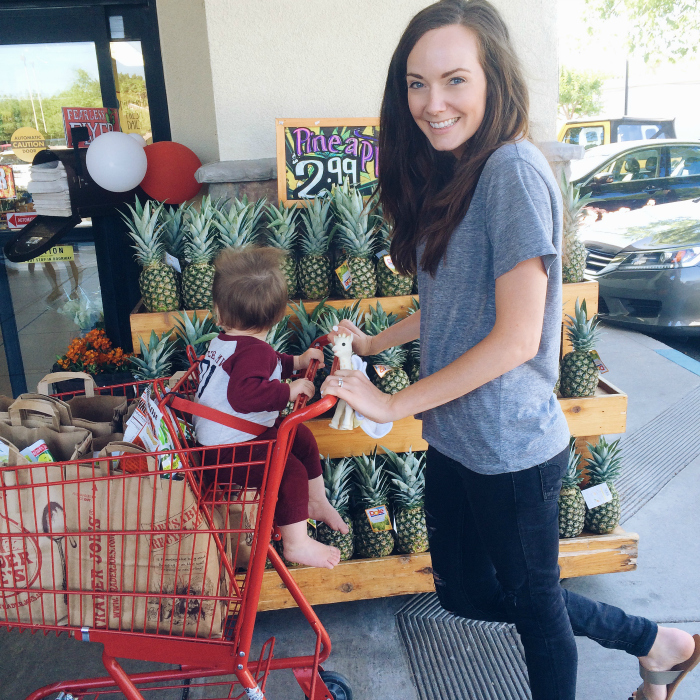 Annnd the weekend was wrapped up with some Sunday meal prep and grocery shopping for the week! It's seriously one of my favorite things to do. There's something so calming about sitting down and writing out my schedule for the week ahead and prepping for success! I love it. I've been following the Tone It Up Bikini Series, and they put out a whole meal plan which we've been (mostly) following, and I have to say, it's making me much more confident in the kitchen! I mean, I cooked eggplant last night- something I have NEVER done because I was always too overwhelmed by it, to be honest. And it was actually good! Plus, it's just plain fun, creating new meals and finding new favorite snacks! So here's to a successful week- I know it will be.
xo
Read More on Katie Did What