This post sponsored by Ashley HomeStore. Opinions are my own.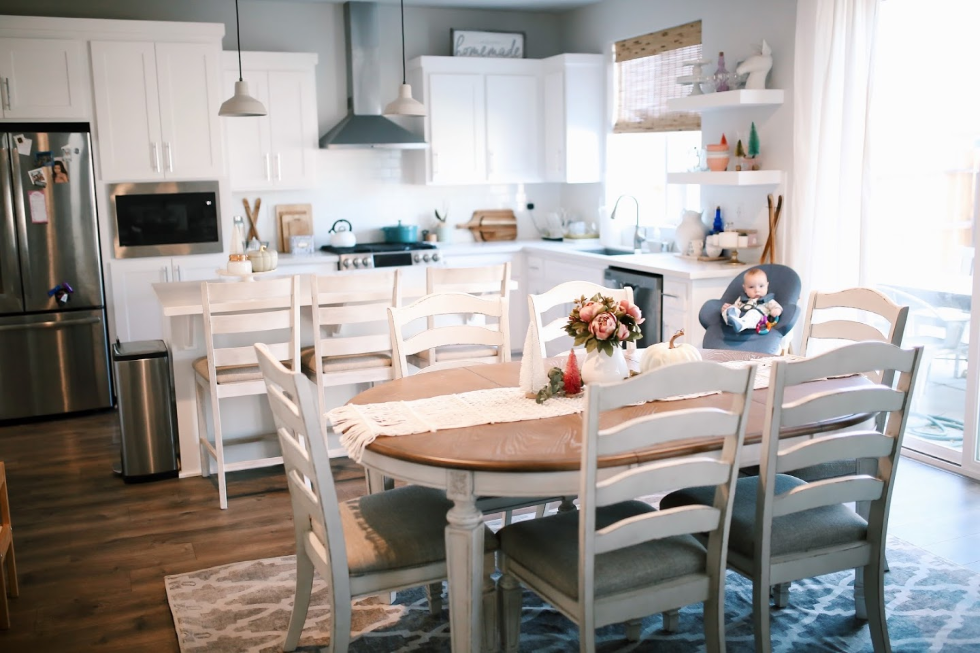 DINING ROOM TABLE | DINING ROOM CHAIRS | BARSTOOLS
I'm so excited to share a little home refresh we did in our house! Ashley HomeStore sent us a few new pieces, and I am in love! We were working with an cheap table (which I had a love/hate relationship with, to be honest- it was cute but definitely not the nicest table) as our dining table. I had been wanting to upgrade to a "big girl table" for a while, and am SO happy with our new set! The dining room table and chairs are GORGEOUS and sturdy and look beautiful in our home! I love the distressed wood (totally shabby chic, right down my alley!) and they're just a really pretty addition! The table has an extension, too, so it can be smaller or larger- we leave the extension in and love the room it gives us.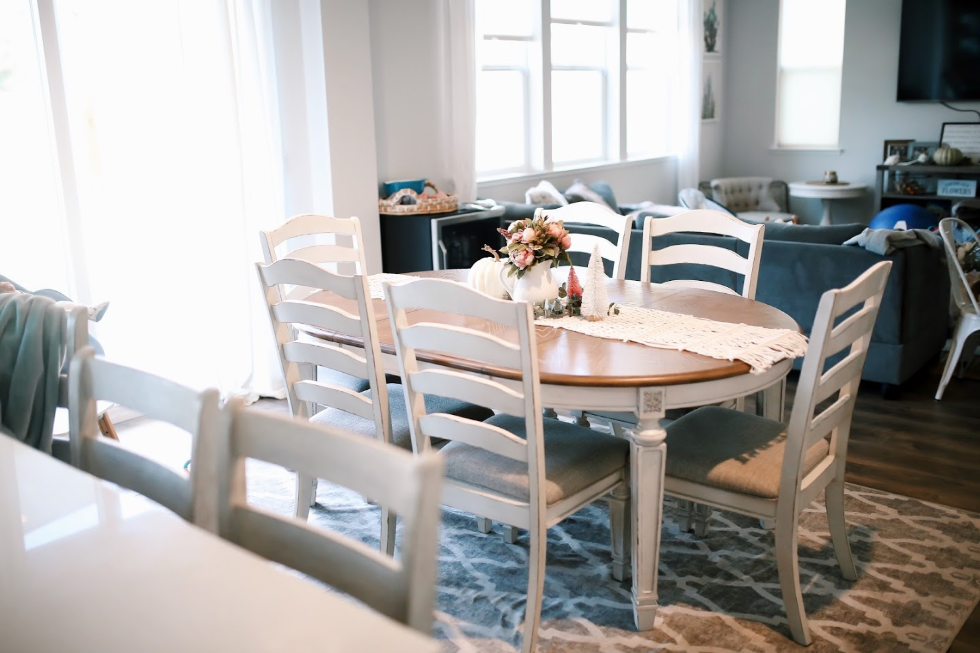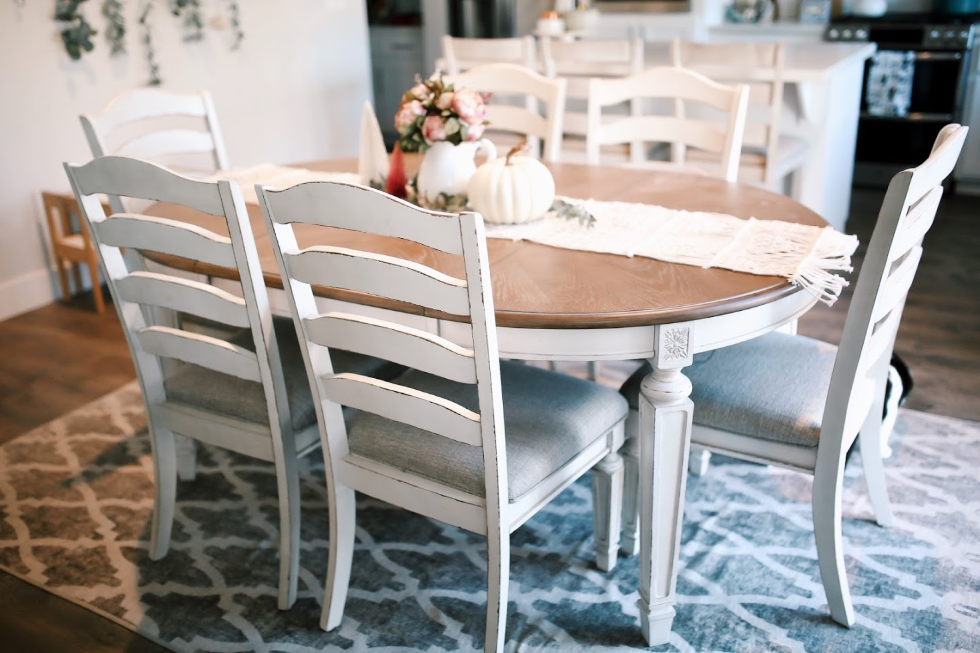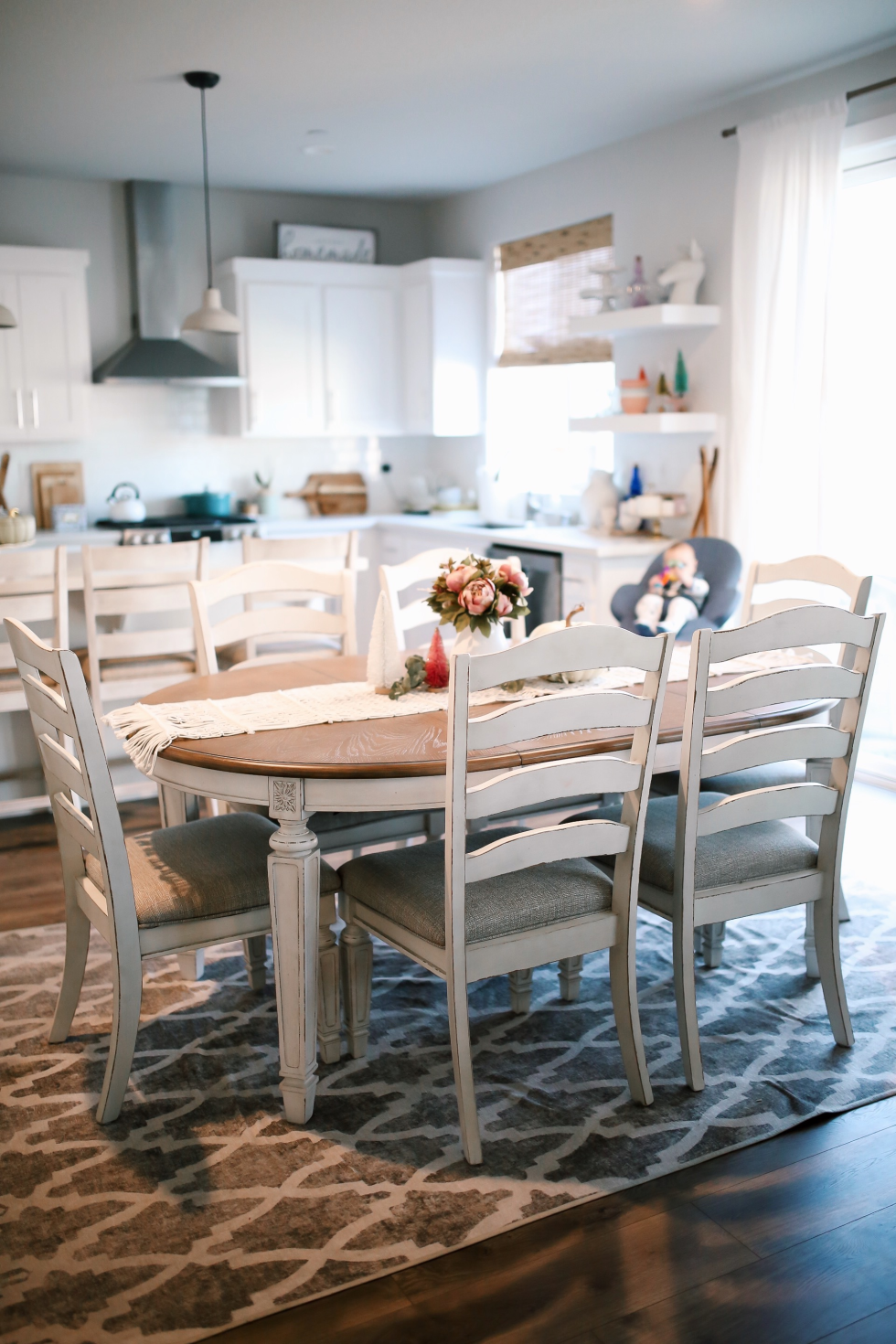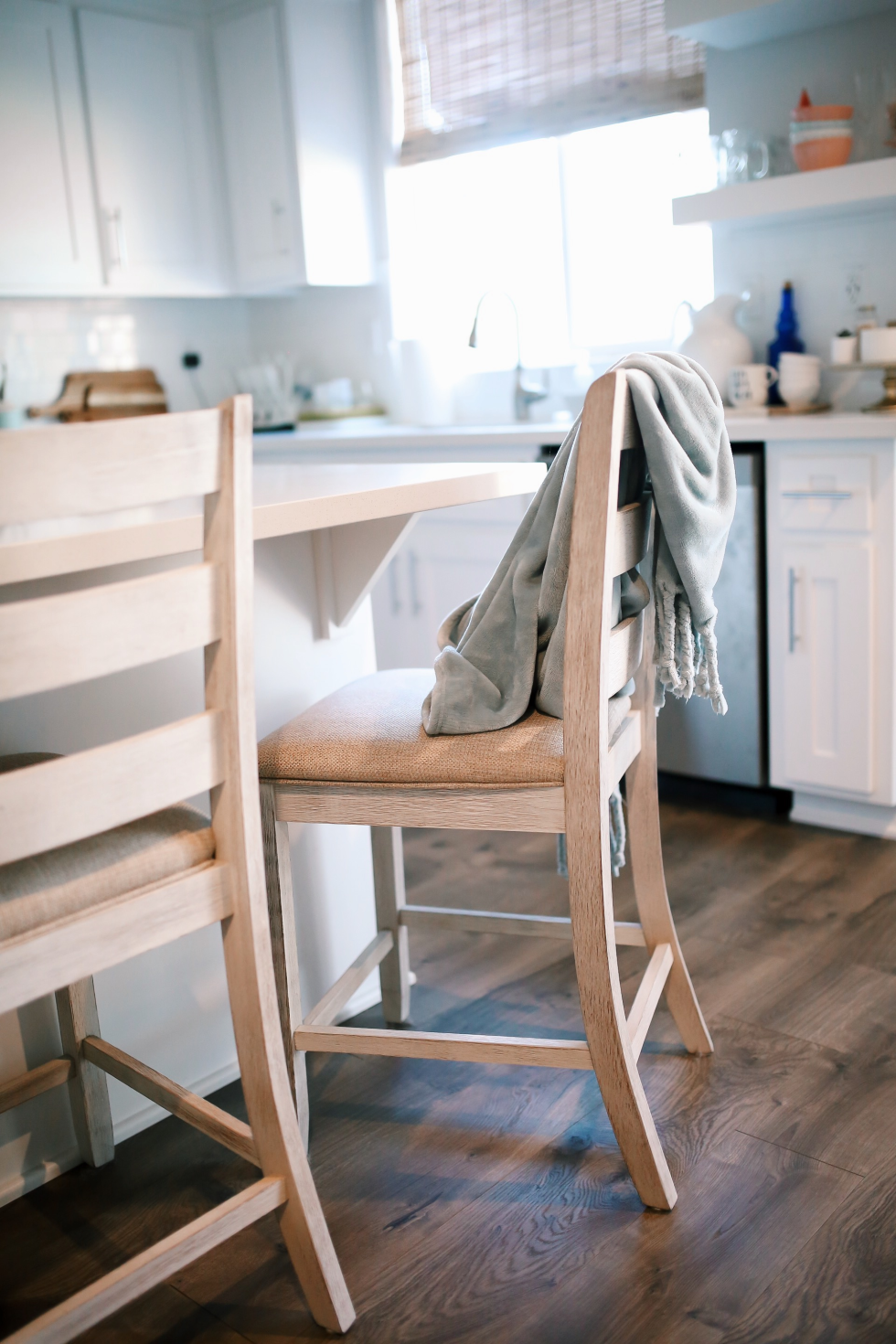 COUNTER BARSTOOLS
Also, after OVER A YEAR in our home we FINALLY got some barstools, and I couldn't love them any more! They are gorgeous and go so nicely with our decor and the general vibe of our home. And I cannot tell you how happy I am to finally have barstools! I feel like they complete our kitchen so beautifully!
Some of my favorite memories of growing up involved sitting on our barstools, making memories in our kitchen. Helping my mom bake cookies, reading books, eating meals together. I'm so excited we can start making more memories in our kitchen too!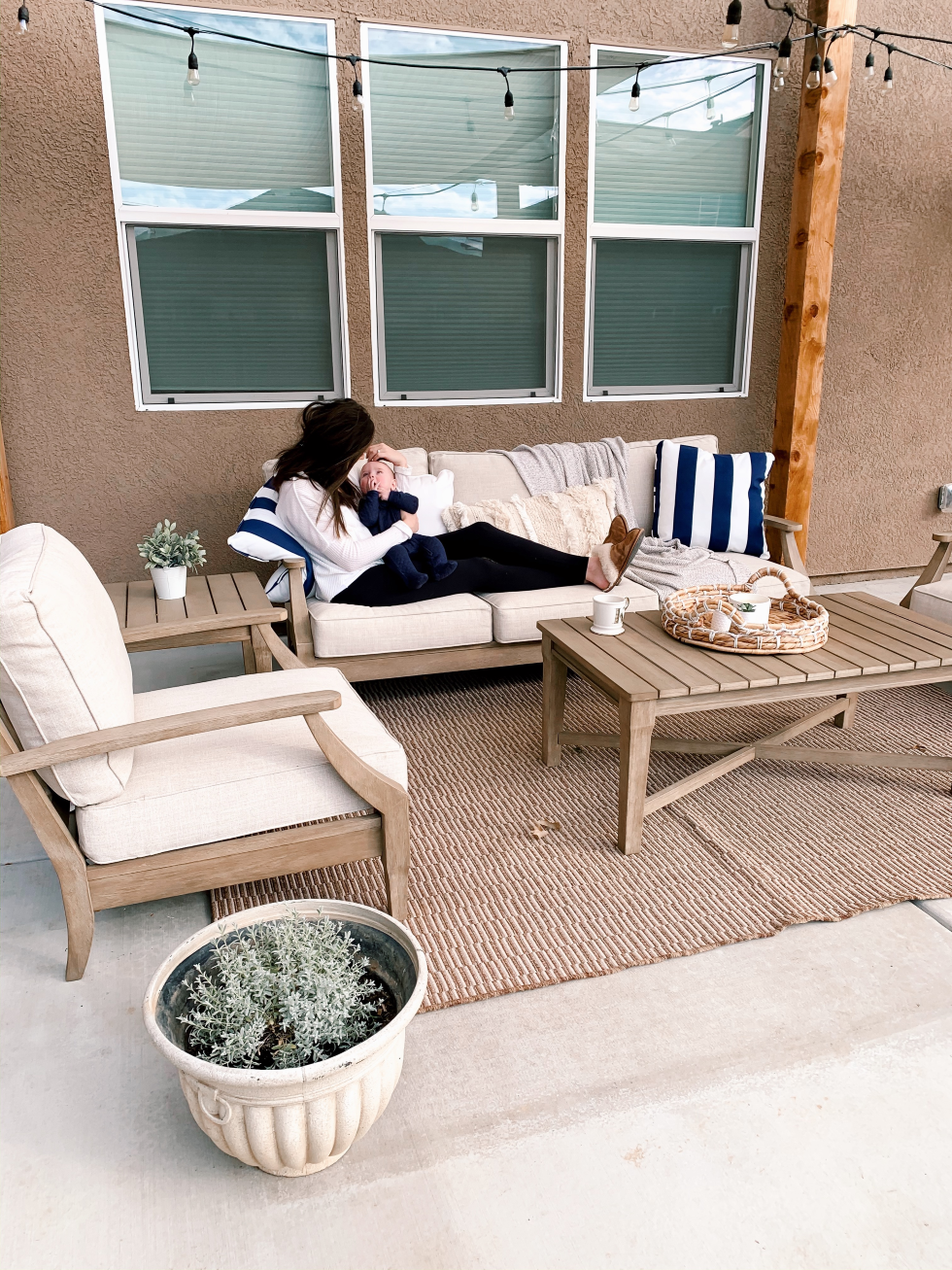 SOFA | LOUNGE CHAIRS | COFFEE TABLE | END TABLE | STRIPED PILLOWS
We also got a little facelift in our backyard! I couldn't be more obsessed with this gorgeous sofa and chairs from Ashley HomeStore. It seriously looks like a resort on our back patio! We've been sitting out there this fall/winter season, too, with blankets and hot chocolate. Thinking of adding a fire pit too, for the ultimate cozy gathering place. I love the beautiful coffee table and end table, as well! Such nice additions to our set!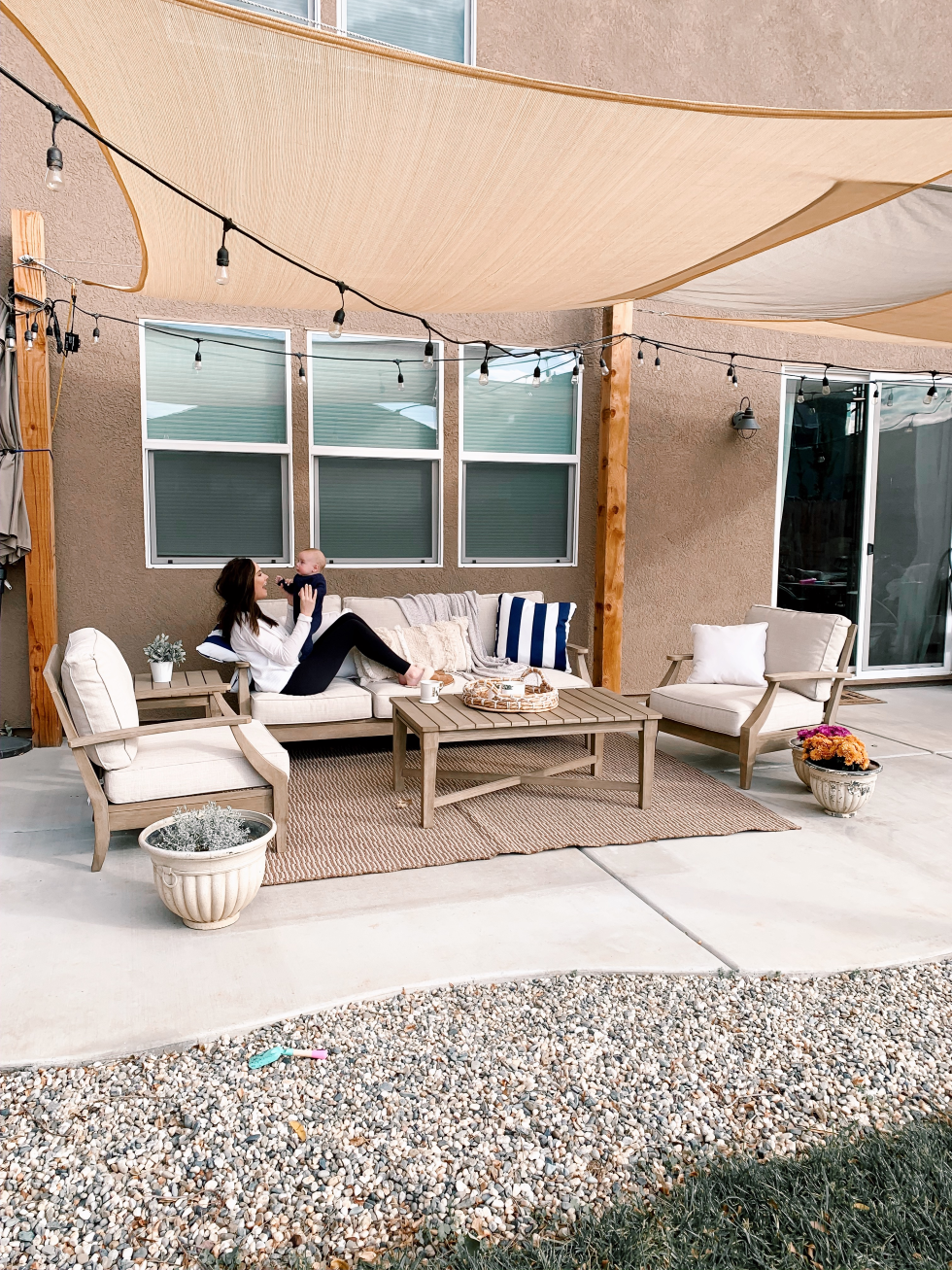 Shade Sails
Zack and I joke that we want to move the set into our house, it's THAT comfortable! Word to the wise: if you get nice outdoor furniture like this, I highly recommend investing in some covers, too, to protect from the elements! We got this sofa cover and these chair covers– keeps the furniture in great condition!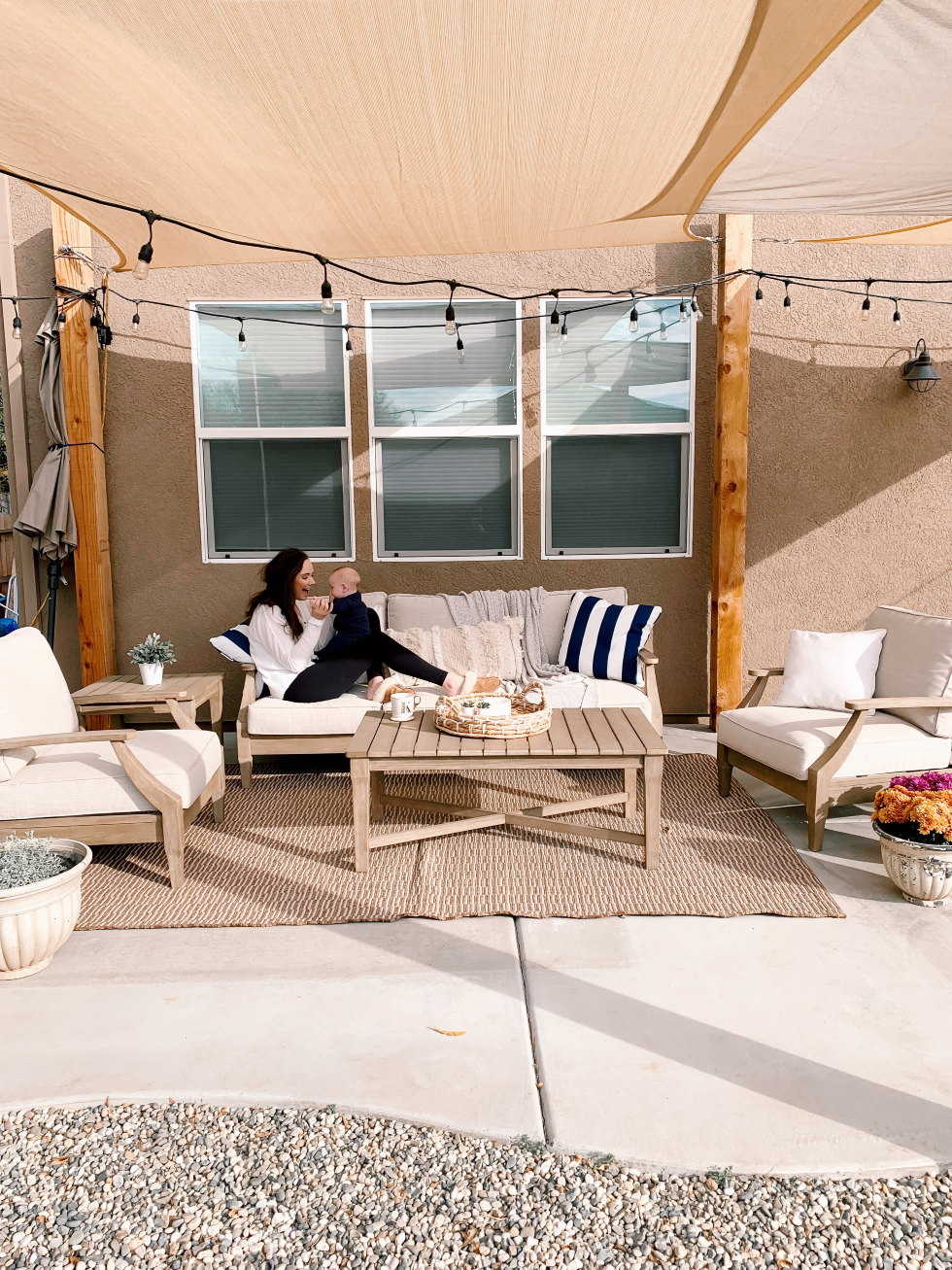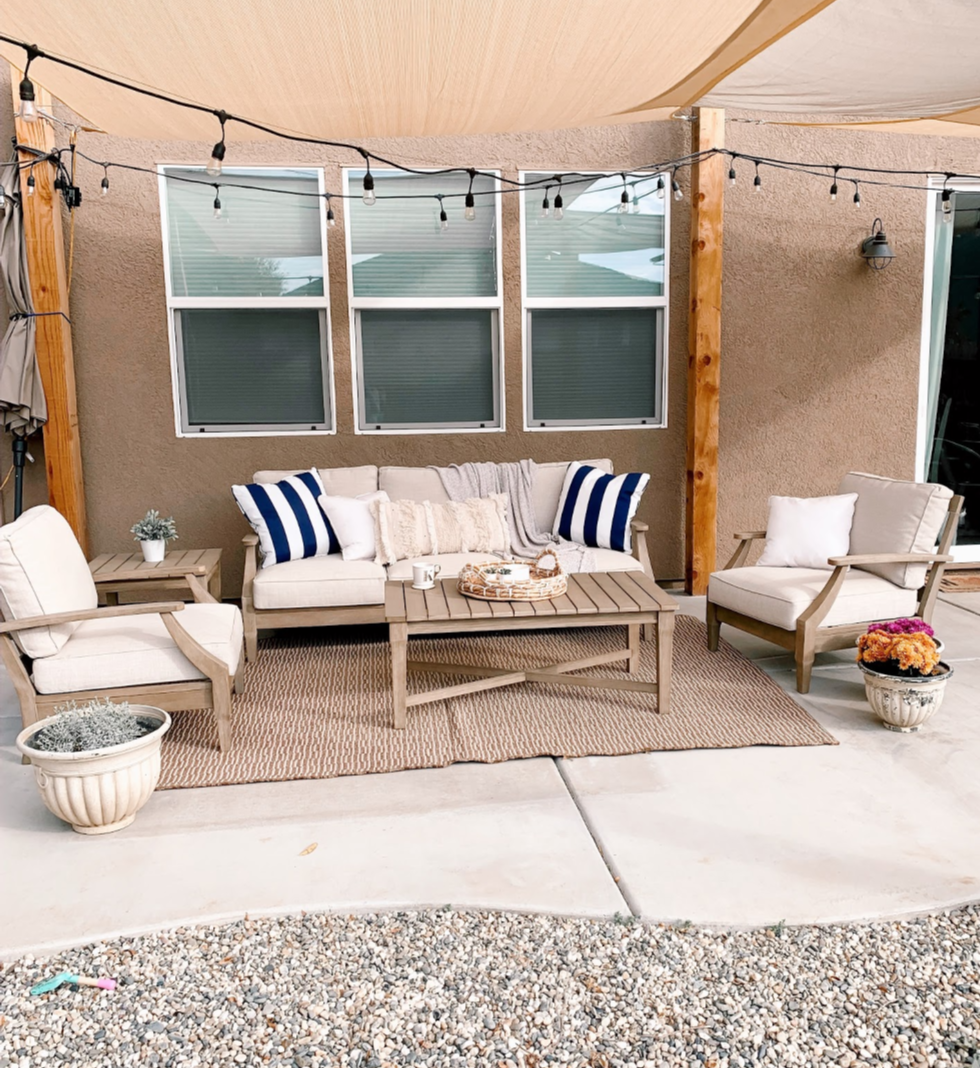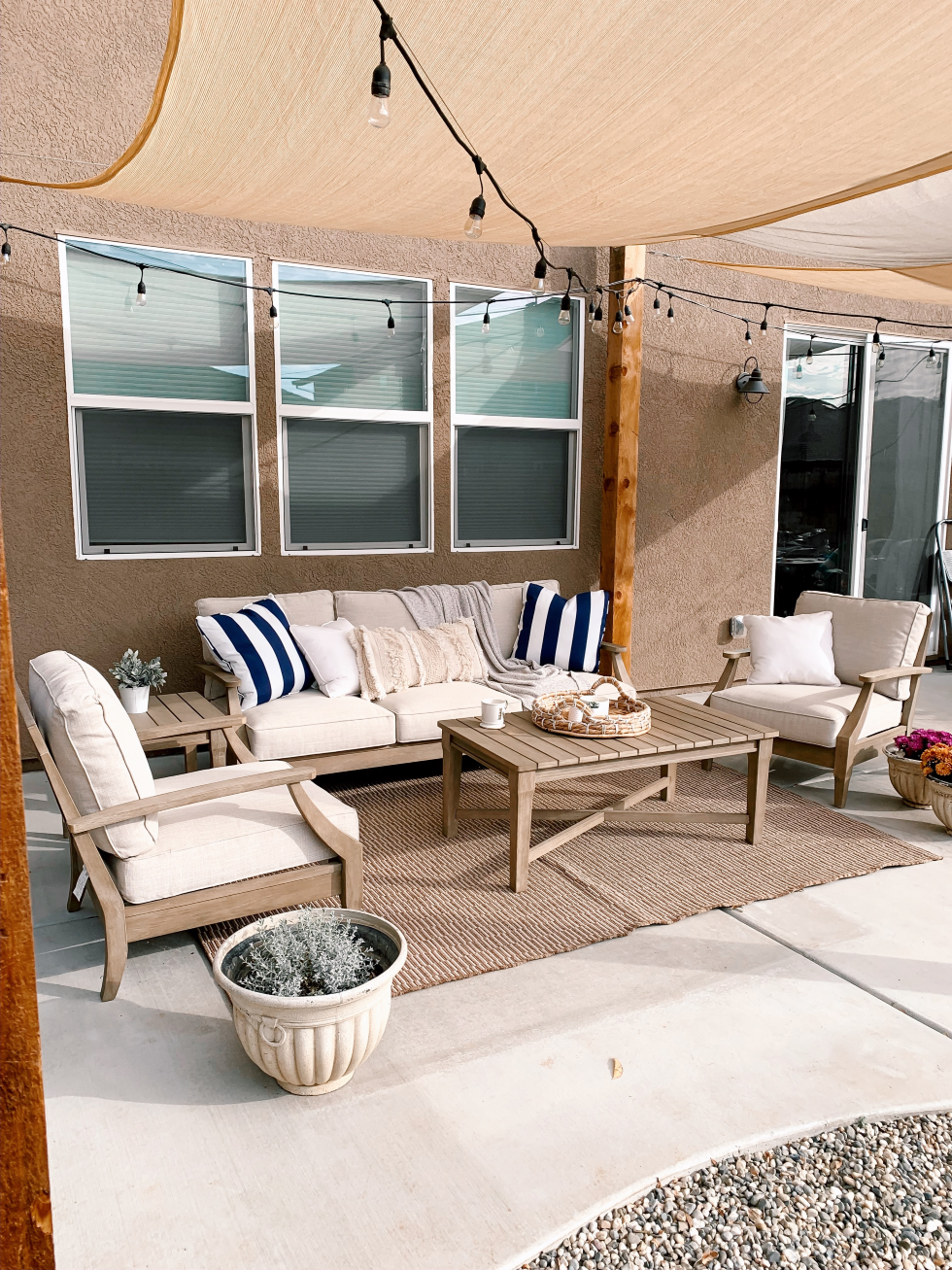 At night, with the lights on, it is PURE MAGIC. And I wish you could sit on these seats- SO comfortable! I never want to leave my backyard now. We have come so far from the deserted dirt yard we had when we moved in! We finally got our grass, and added rocks and a flower bed (flowers and plants/trees coming up next!) and the patio, and now we've got it furnished beautifully- it's all starting to feel like a "home." :) I couldn't be happier about it!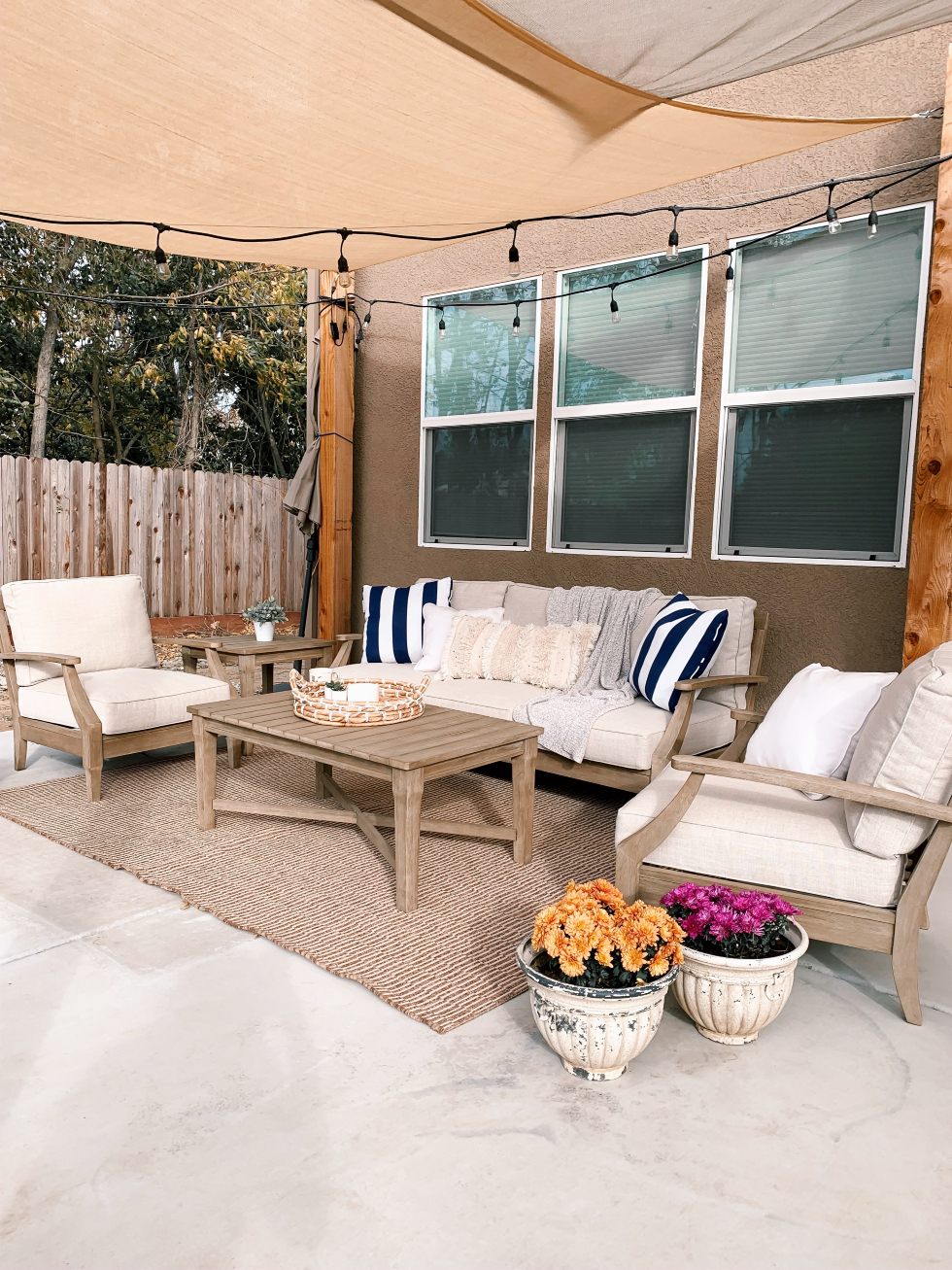 Now come on over, we can share some wine and hang out. Sound like a plan?
xo