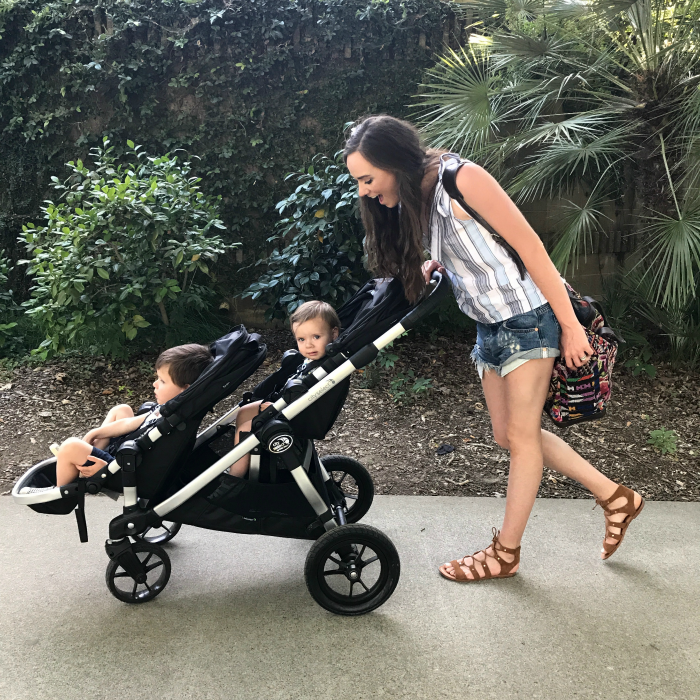 top | shorts | sandals | stroller
Our weekend was full of goodness. Guys, life with two babies is CRAZINESS and I hope that I never make it look too easy, because that'd be a bit of a lie. ;) Honestly, it's tough. At least one of them is usually upset, having a meltdown, SOMETHING. It's always something. So when you have a few really good days, with little to no "something" and lots of smiles and joy and dare I say it, EASINESS?! You rejoice! You praise God! And you document that ish.
Here, is my documentation of such a weekend.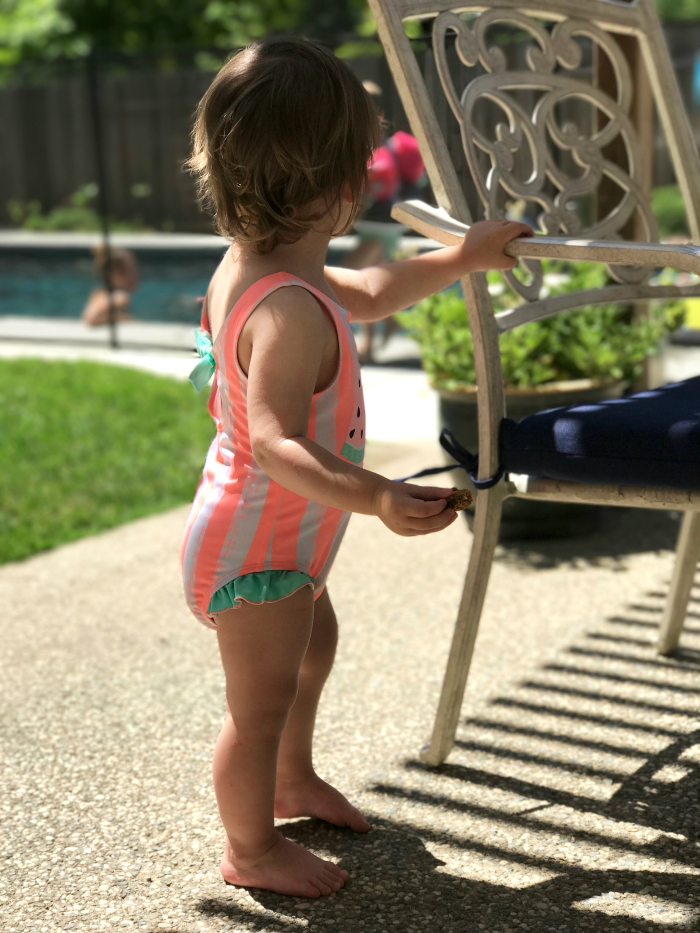 Pool day with friends. Sophie was super hesitant to get in the water, and clung to me extra tight when we did get in. It took her a long time to warm up and actually enjoy it, but when she did, it was the sweetest thing! And honestly, I don't mind that clinginess. It won't last forever- I'm soaking it in.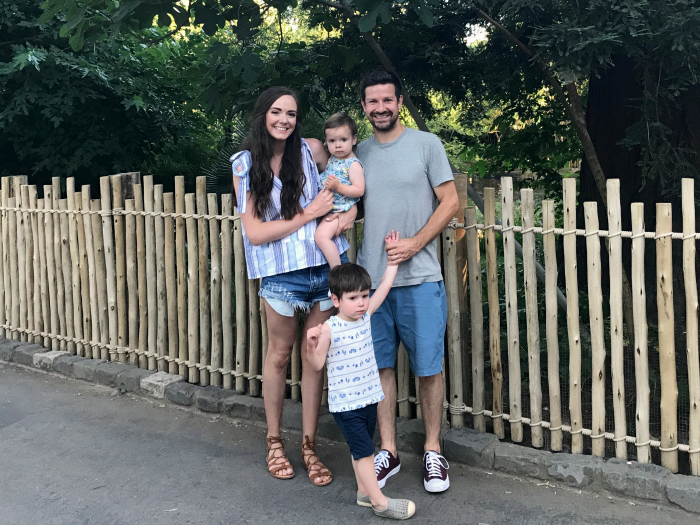 Our first trip as a family to the zoo! They both looooved the flamingos and we had the best time! :)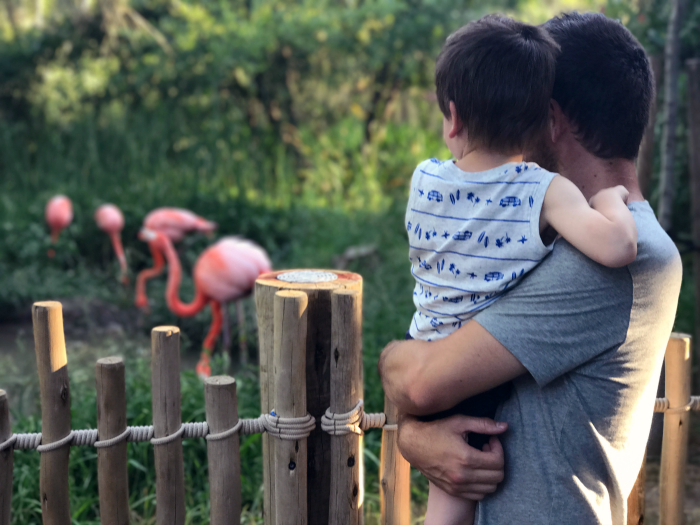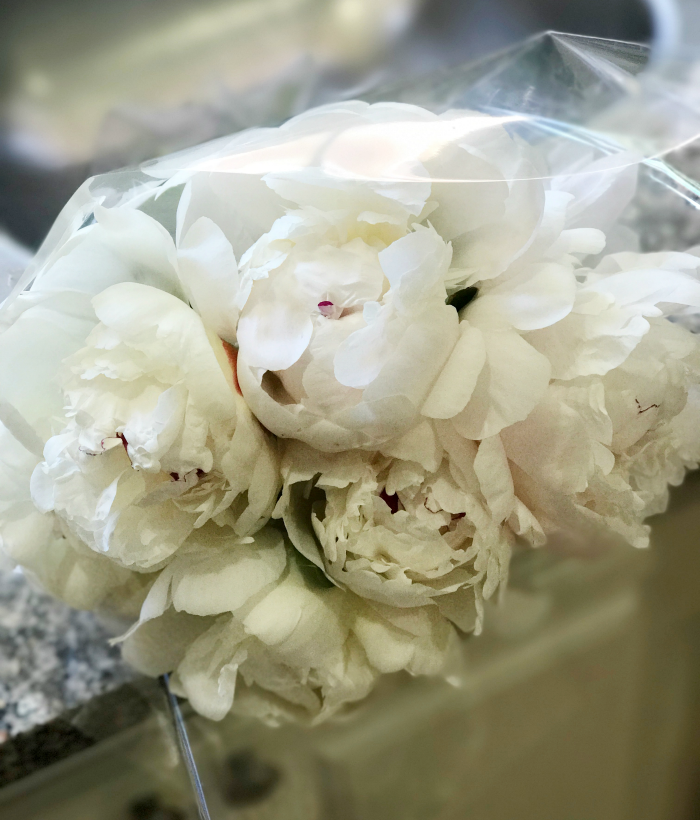 The sweetest surprise: my favorite flowers! It's peony season, guys. I couldn't be happier!
Also, he is GOOD. Surprising me with peonies is ALWAYS a good idea. ;)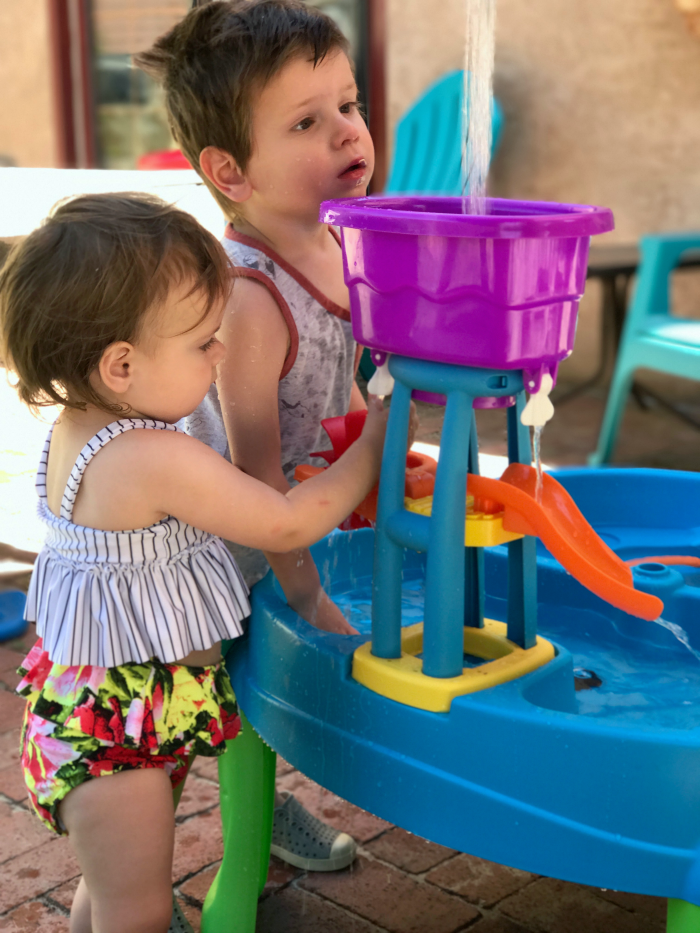 Some water fun. This is literally what every afternoon has looked like in our house the past few days, and I'm thinking it's an accurate representation of our summer to come. Lots of water play. Lots of time spent in bathing suits. Not mad about it. Also, we found this water table at Costco for $45! So if you're in the market, not too bad!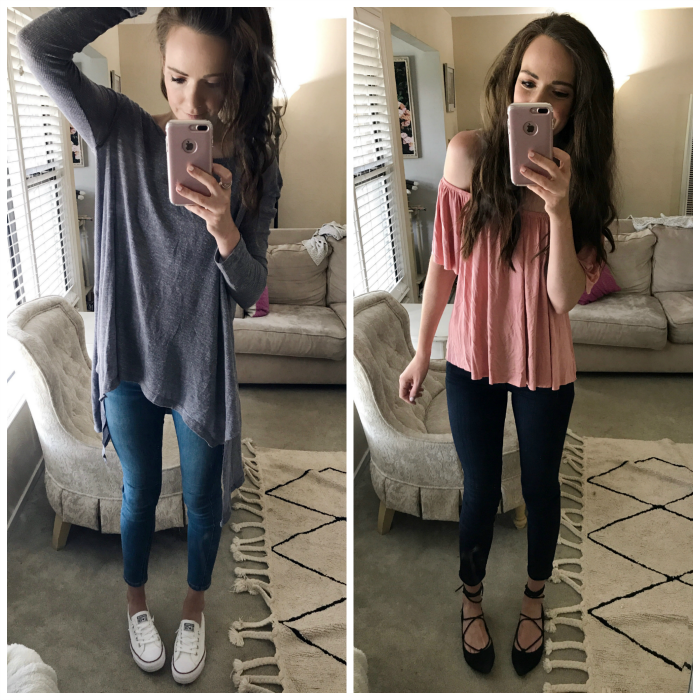 #1: top | jeans | shoes || #2: top | jeans | similar shoes
A few OOTD's from the weekend.
Alright, guys. I feel like I've totally jinxed myself to have the most difficult week EVER. Pray for us. ;)
xo