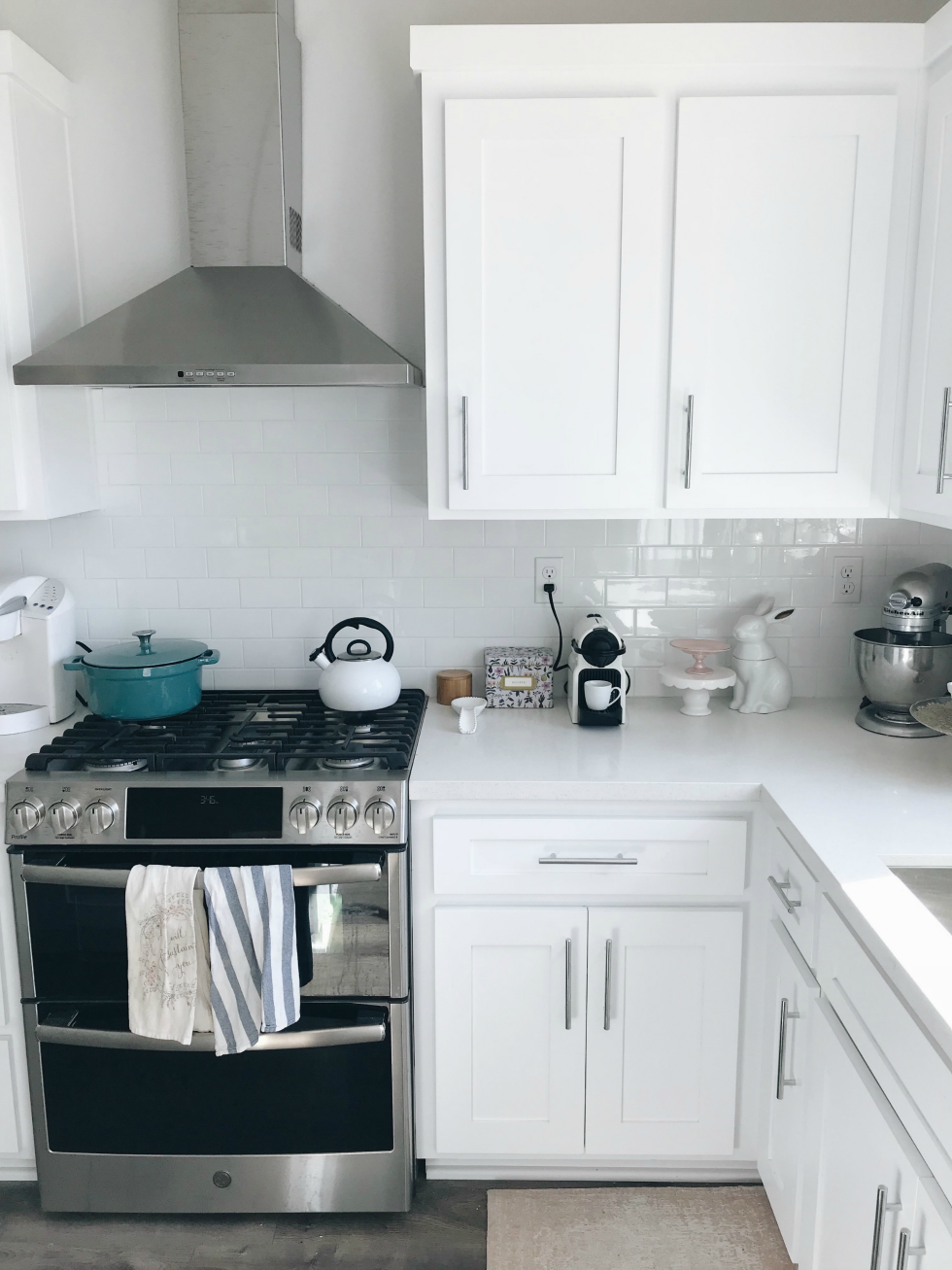 I just realized I haven't actually shared a new home tour here on the blog yet! I did a quick little video tour on my Instagram stories (just click the "HOME" highlight) but haven't shared photos of our new house yet! We officially moved in about a month ago, and are definitely still settling in and making it our own. We don't have all of our furniture yet (no couch for example… hoping to get a sectional soon!) and there's pretty much no artwork on the walls yet (I'm dying to finally start getting it all up though!) BUT things are definitely coming together and it's feeling more and more like "home." :)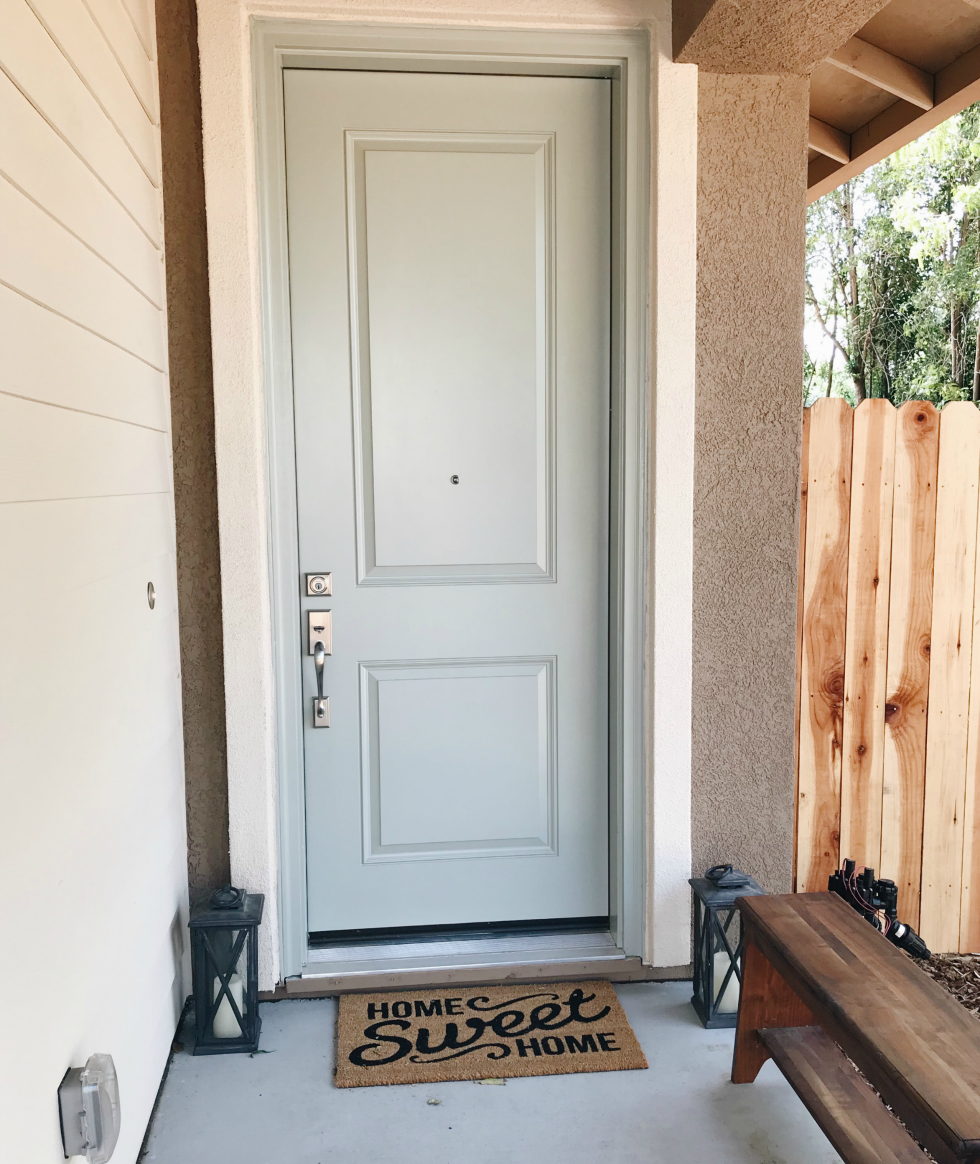 DOORMAT
The last house we were in was actually the house I grew up in- a little 1000 square foot home with one bathroom and a cute backyard. Small, humble and oh so sentimental (and for a painfully sentimental person such as myself, you can imagine!). I'm planning on sharing a house tour of that home soon, too, because I love it so, but in the meantime, here is a little peek into our new home! Our 2500 square foot, brand new build, the house that we finally- FINALLY- get to call OUR OWN!!! Still getting used to that… ;)
A few photos from the beginning stages…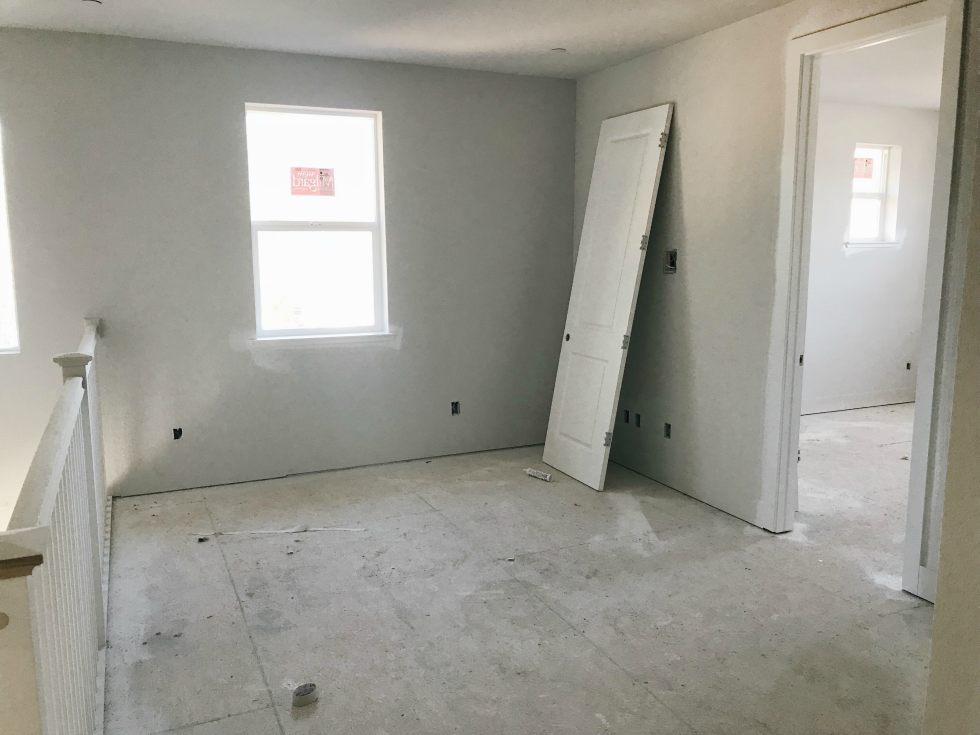 The loft/playroom.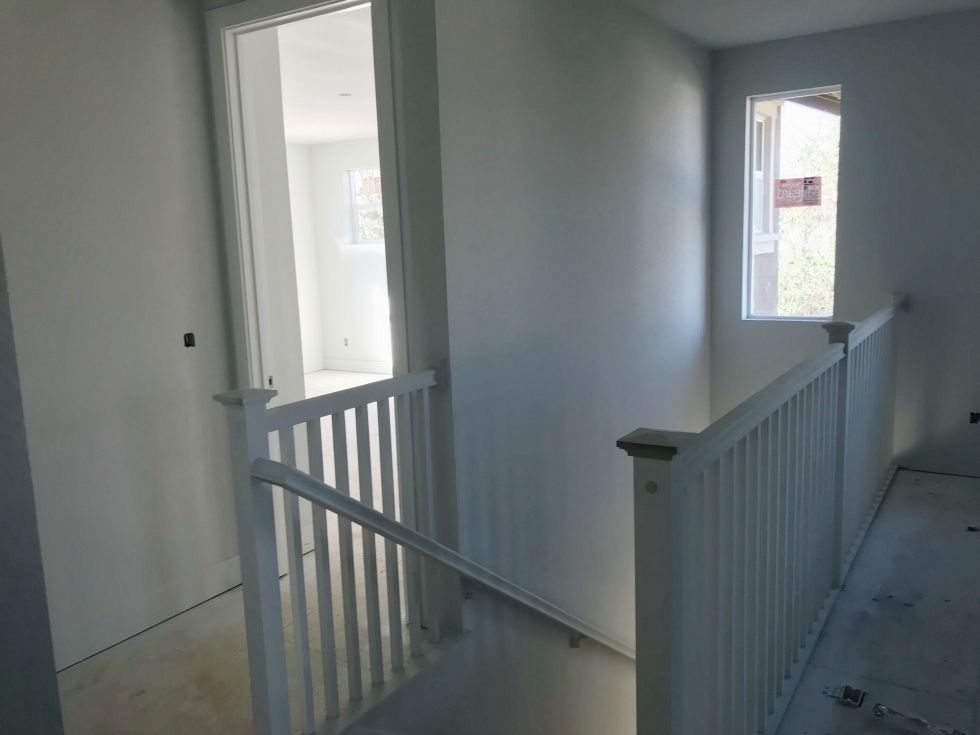 A peek into our master, at the top of the stairs.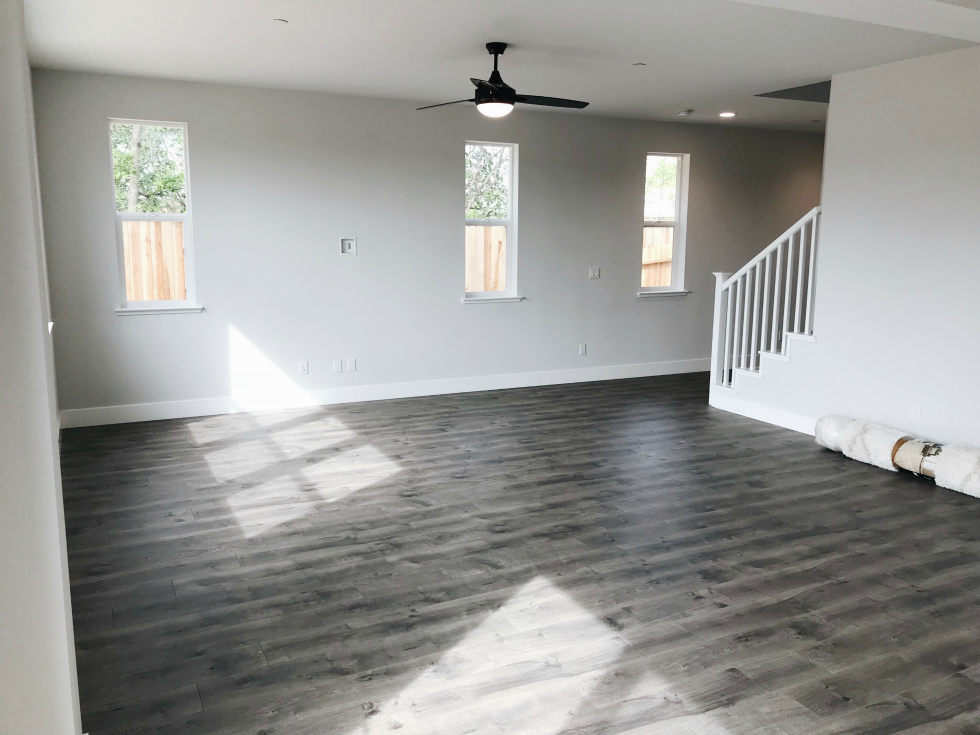 The dreamiest of floors! So excited to finally get this room FURNISHED! A sectional, coffee table, tv stand, an accent chair and side table…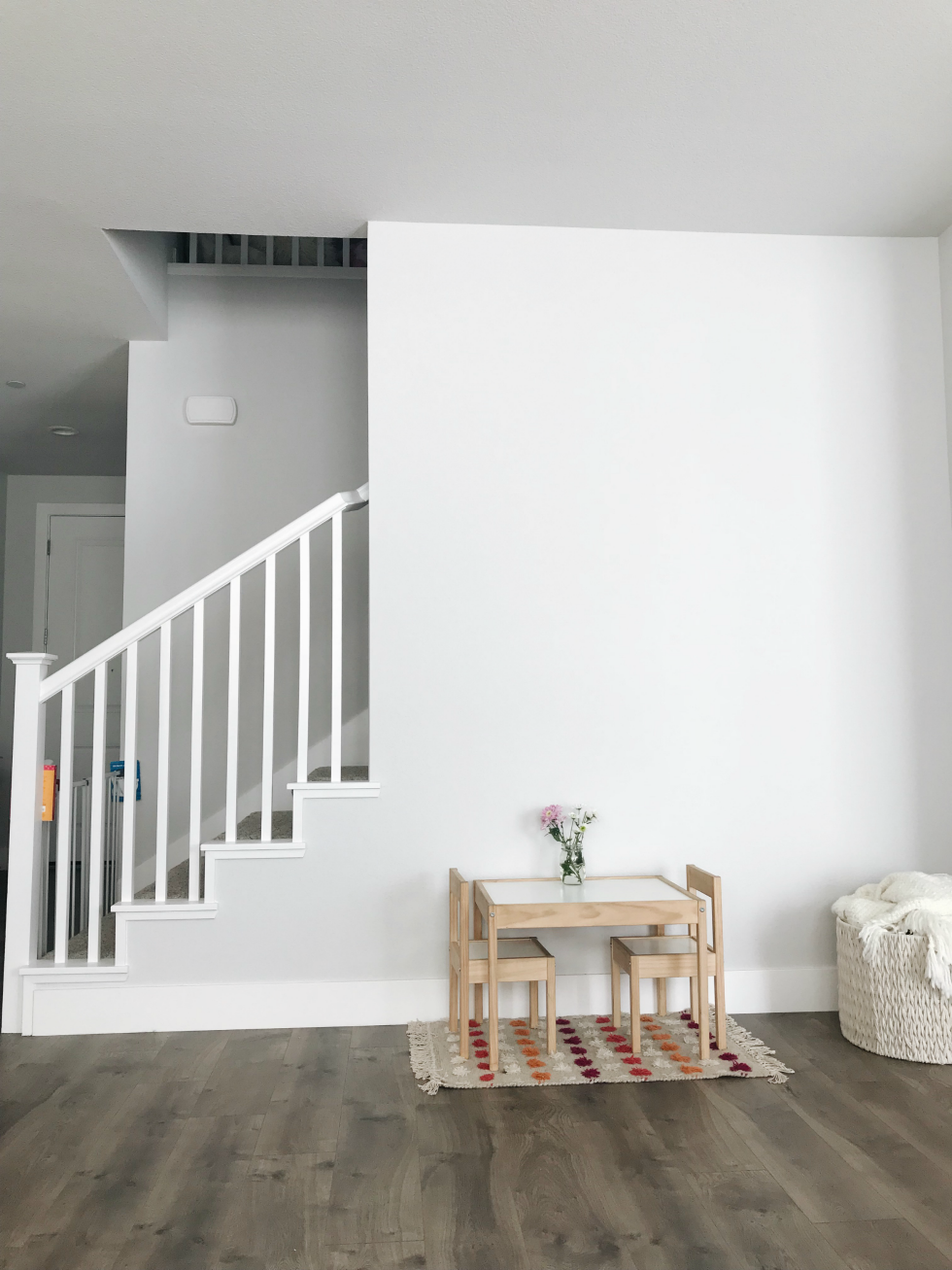 Sweet little spot under the stairs. Just needs a big round mirror! Kids table is from Ikea, accent rug is HERE! and white basket is HERE.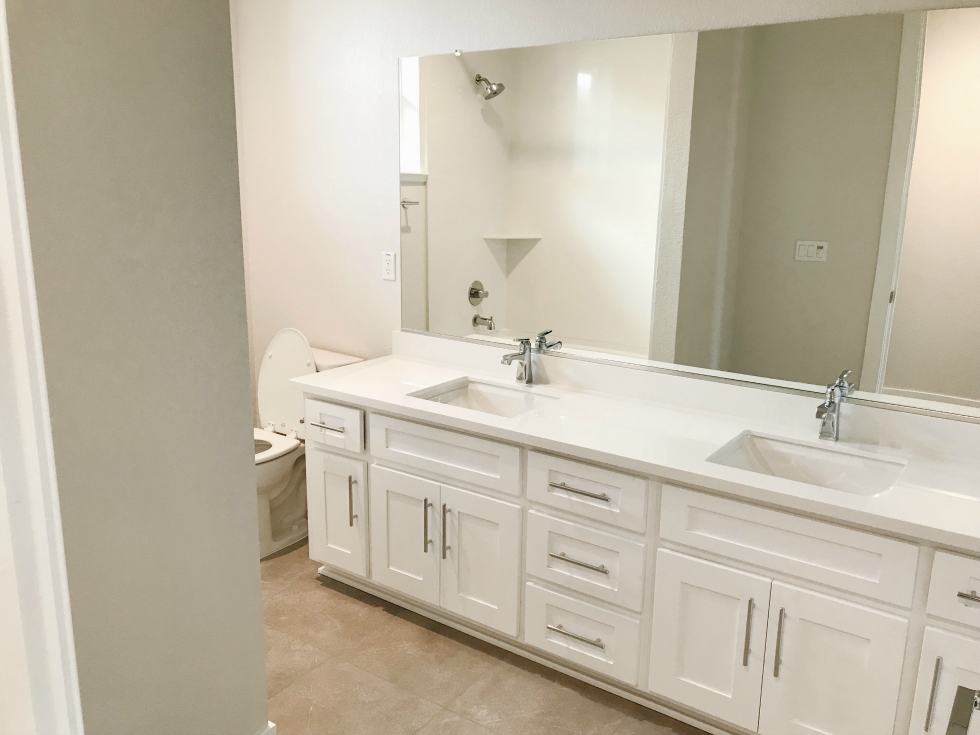 The kid's bathroom.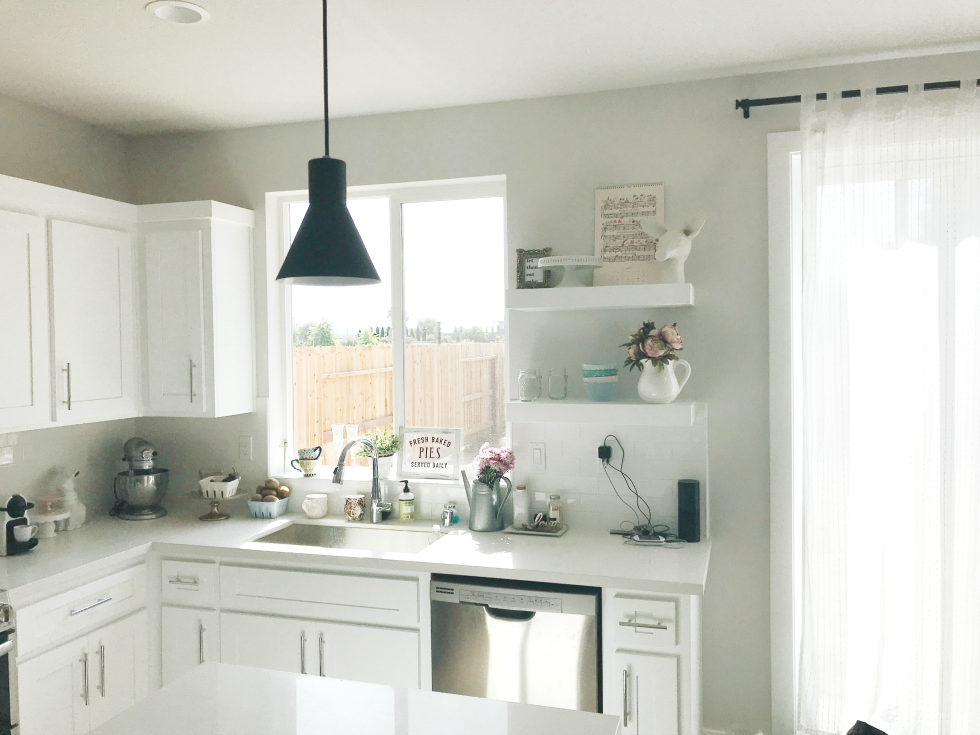 My happy place. That white subway tile was a must-have for me. We got in when a lot of the design decisions had been made, but the white subway tile in the kitchen and the floating shelves were a MUST for me. So pleased with how they turned out! :)
There you go. A little peak into our new home! Lots more to share and to come!! We just got our new dining room chairs which I am obsessedddd with, and lots more fun stuff is coming once I furnish and decorate more! Any questions, let me know!
xo