Hey guys! So I've been asked a lot to share what a typical day looks like for us these days, so I thought yesterday (Tuesday) would be a perfect time to do just that! :) Let's see how our day went, shall we?…
7:00 AM: Wake up. We try to get up BEFORE Sophie, but lately she's been waking up earlier than normal. This was one such morning. But waking up to her sweet little voice saying "Mama" next to me? I mean, I really can't complain.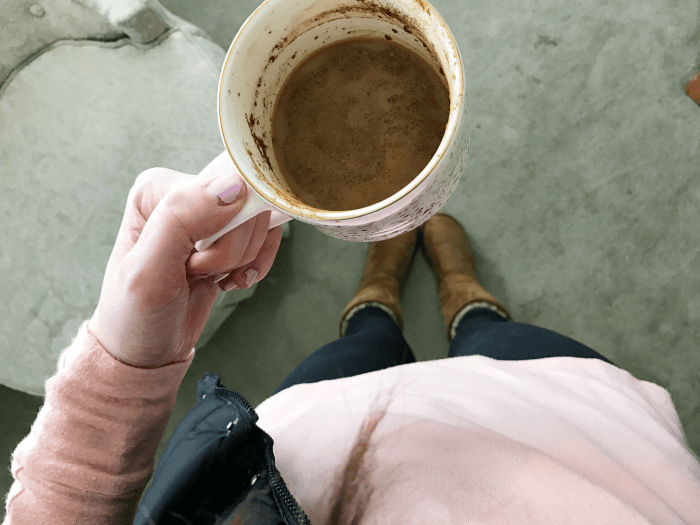 coffee mug | boots
7:15: COFFEEEEEEE. I like a lot of cinnamon in mine. And some unsweetened vanilla almond milk. Easy peasy. And turn on The Today Show in the background while we do the morning hustle: brush teeth, get workout clothes on, get the kids dressed (I lay my outfit out the night before, and do the same for the kiddos so the mornings are somewhat streamlined and less stressful!), put on my cc cream (looooove this stuff! It's the best I've tried!) and some concealer, bronzer and mascara, throw my hair in a ponytail and I'm ready to go!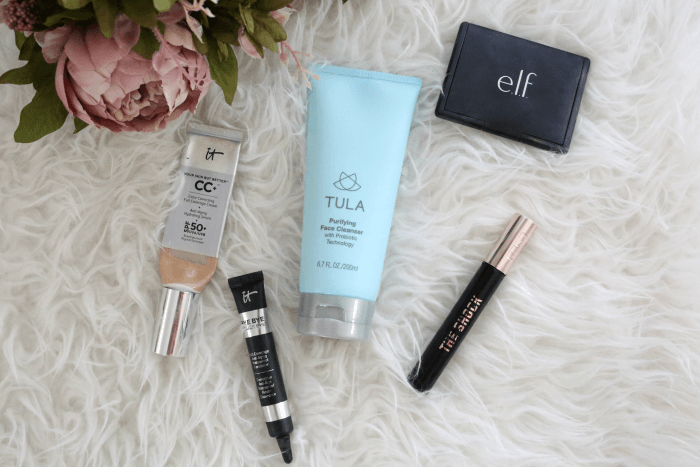 My minimal beauty routine: face cleanser | cc cream | concealer | bronzer/blush (love this duo, and it's budget-friendly!) | mascara (just got this new one and LOVE it! Really makes those eyes pop!)
7:30: Sam usually wakes up around this time. Either Zack or I get him dressed and we all have breakfast. The kids both love Cheerios and fruit, and I usually have overnight oats or a scramble with toast.
8:15: We all head out the door. Zack goes to teach (he's a computer teacher at a private k-8 school) and I head out with the kids in tow.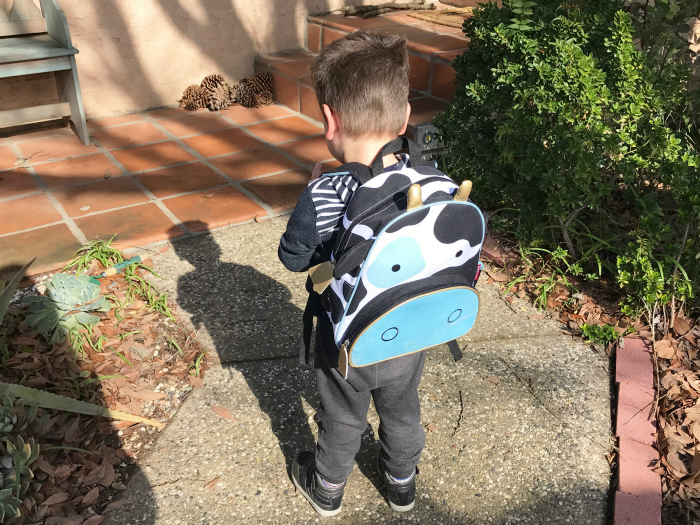 backpack
9:00: Drop Sam off at his preschool (which he loves, YAY!) and I chat with the teacher for a bit, then it's off to the park with Sophie for Stroller Strides!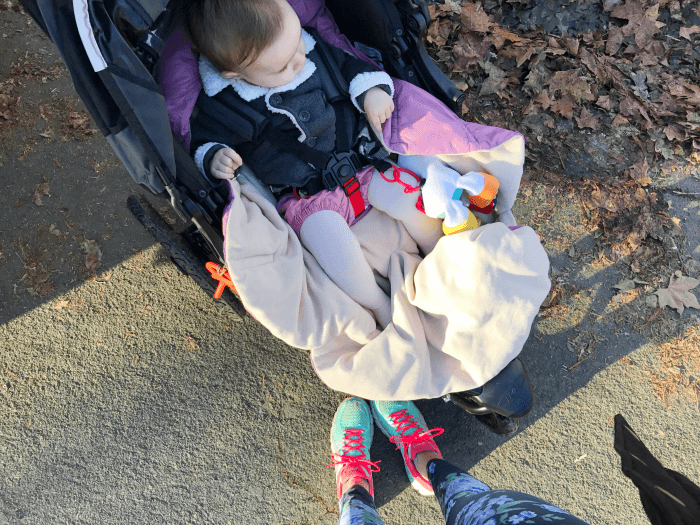 stroller | stroller blanket
(I always get questions about this– it is the best and I use it every day! Keeps Sophie nice and cozy!)
10:00: We stay afterward with the mamas and babies for a playgroup at the playground. It ALWAYS feels awesome to get that morning workout in and to breathe in that fresh air!!! Nothing better! I always have to remind myself when my motivation is low, that I will NEVER regret a workout. It's the truth!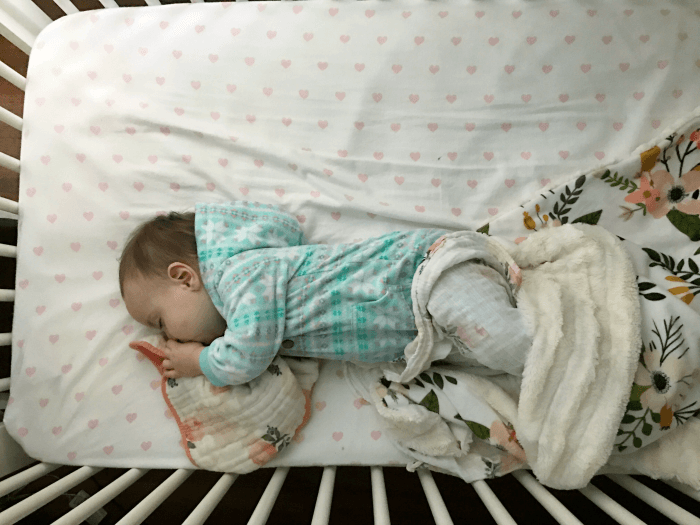 10:30: Back at home for Sophie's nap. Poor thing doesn't get to nap as long as she'd like on Tuesdays because of our crazy schedule, but other days she gets a long nap since Zack picks up Sam. Today, though, I have to go in and wake her up at 11:30 so we can go pick up her brother.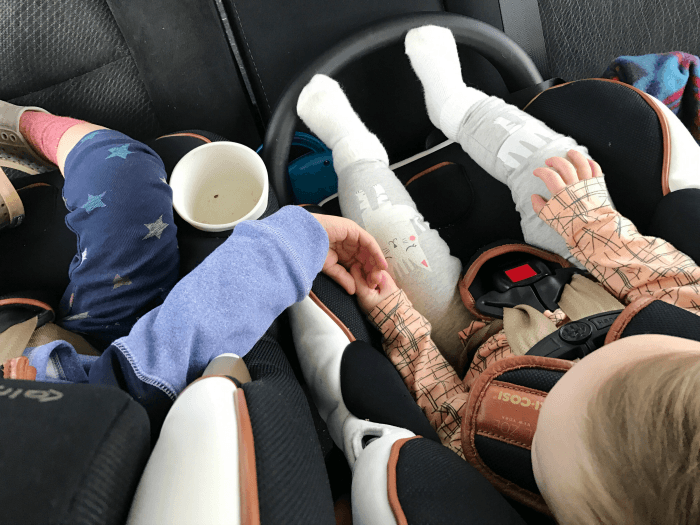 12:00: Pick up Sam from preschool. They hold hands and giggle on the car ride home. It's kind of the sweetest thing ever. :)
12:30: Lunch! I feed both kiddos and snack on something healthy myself.
1:30: Naptime for both kids! Sam is getting into the habit of skipping his naps on most days (booooo), so it's his "quiet time" instead. This is also the time that I finally get to sit down and WORK.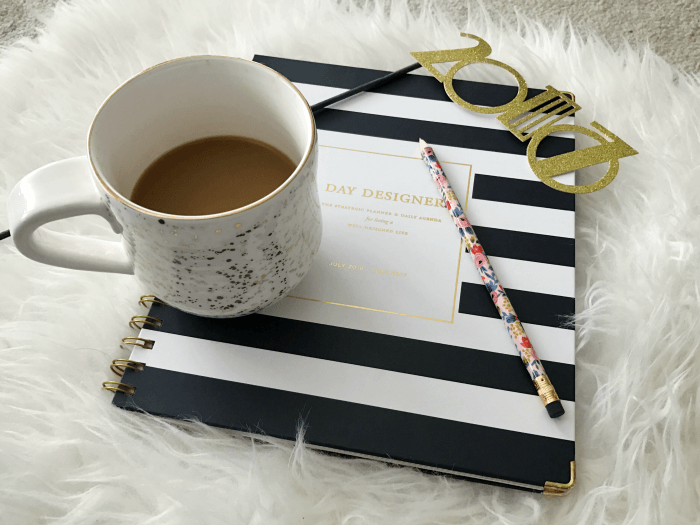 1:30-3:30: NAPTIME HUSTLE, my friends. Check emails and reply to as many as I can, reply to blog comments, reply to any social media comments and plan out the week's blog schedule. Maybe write a post or two, take some pictures for the blog, figure out my Instagram post for the day/night, etc. I eat my lunch while working, which is usually a chicken salad with black beans/quinoa/salsa/anything we have in the fridge. I like to load up my salads with goodness! ;) This is also the time I finish my now cold coffee from the morning that I didn't have time to finish before running out the door. It happens. More often than not.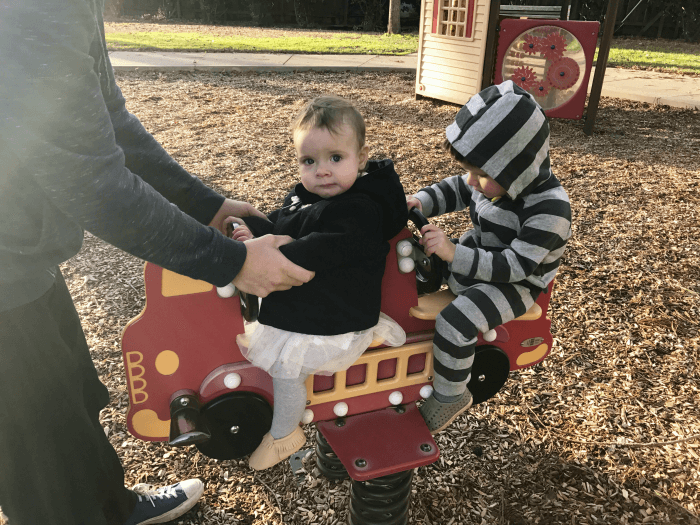 3:30: Zack gets home and the kids are either already up or just waking up from their naps. Zack plays with them and they have a snack while I finish up some blog work and then we go to the park, since it's been GORGEOUS this week, yessss!!! We try to tire out the kids as much as we can so bedtime will go smoothly. ;)
4:30: Back home and start dinner. We make the kids dinners (tonight it's pasta with tomato sauce, which they both DEVOUR!) and then we make our dinner once they're in bed, if it's different.
5:15: Kids have dinner! This is our crazy time, with screeching children and chaos ensues haha. It's fun, guys. ;) But seriously, Sam has been eating SO well lately, thank God! Praying that super picky phase of his is OVER. It was not fun. Happy to see some more meat on his bones. :)
6:15: Baths for the kiddos (they love bathtime and play and splash each other- it's pretty darn cute), jammies and running out any extra wiggles before bed.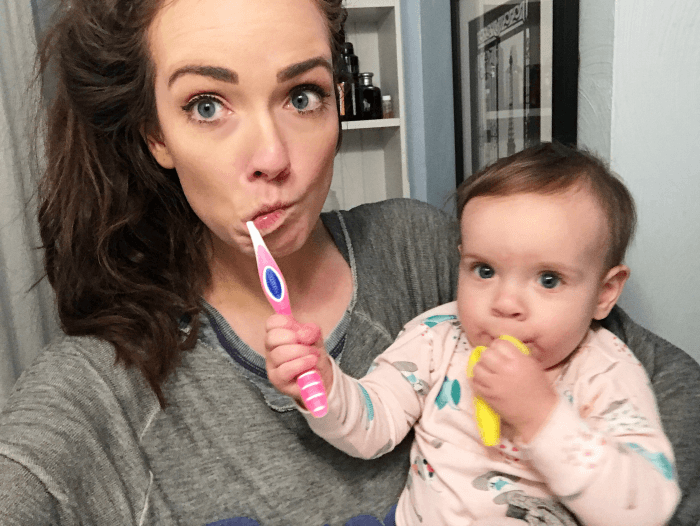 7:00: Bedtime routines and lights out for Sam and Sophie!
7:15: We eat dinner. We didn't plan ahead, so I just work with what we have and take the noodles from the kid's pasta, but instead of tomato sauce, I add olive oil, onions, garlic, and two eggs on top with arugula. SO GOOD. I'm kind of addicted to arugula at the moment (Zack just informed me that it's called "rocket" in England, which I think is awesome, so there's that, too).
8:00: More work! Writing blog posts, editing photos/videos, more emails, anything that needs to get done. If there isn't much work left for the night, this is the time we relax and watch a few favorite shows (Bachelor, This Is Us, Victoria, The Blacklist, Hunted- have you seen this show?? It's sooooo good, we're both obsessed!). We'll unwind with a glass of wine and talk about our days, too. :)
11:00: Crash into bed and do it all again tomorrow!
What's your daily routine look like?
xo