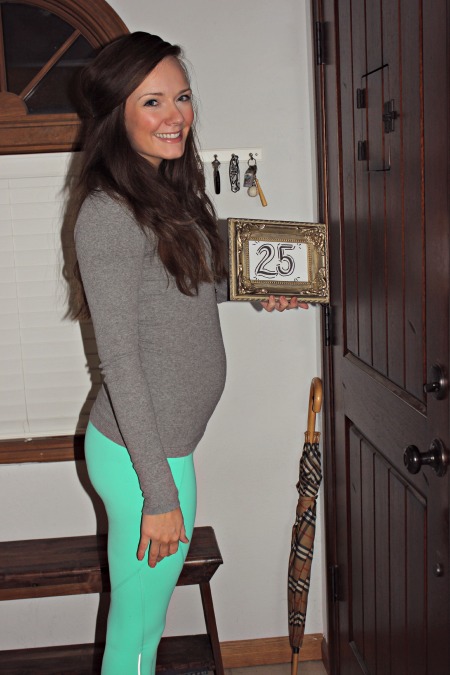 top: gilly hicks
workout pants: gap (here)
I'm sorry, what? Already at 25 weeks?! That ish cray.
A few things as of late. First off, I'm well into my 2nd trimester (almost to the 3rd, actually!) and I have been feeling SO energized and fantastic, it's almost unfair! Like, aren't I supposed to feel "pregnant"??? I don't know, but I'm sure as hell not complaining- I'll take it!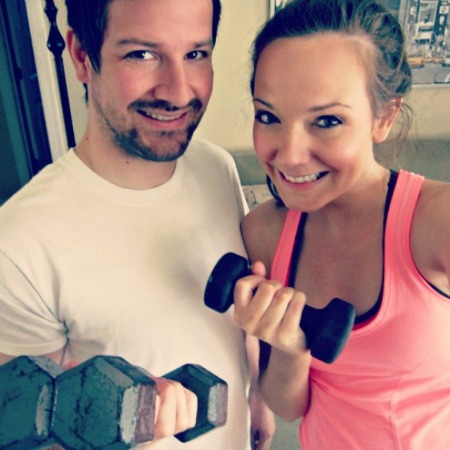 As for my exercise, I have decided, at 6 months pregnant, that I just could not miss out on my favorite workout girls' fitness challenge! I did it last year, and it left me feeling so empowered and amazing, and I'm craving that feeling all over again! I'm partaking in the Tone It Up Love Your Body challenge, and I definitely recommend joining me! They post a weekly workout schedule, with tons of free workouts online available all at their website. I'll be checking in every day on my Instagram too (which, if you don't follow me already, I mean, why not??) and I just love the community and the support and love from so many women- just like blogging! Staying active and eating healthy is the very BEST thing I can do for myself and for my little one. I'm already feeling great about it and it's not even a week in yet. :)
What else, what else. We went grocery shopping to Trader Joe's for the first time since the new year and I cannot explain how amazing it was to finally stock up on a bunch of fresh produce and healthy foods! All that holiday crap can really get old and fast, and I was SO ready to get back on track with eating well! And, I mean, Trader Joe's. That place is like Target for me- a black hole. And I love it.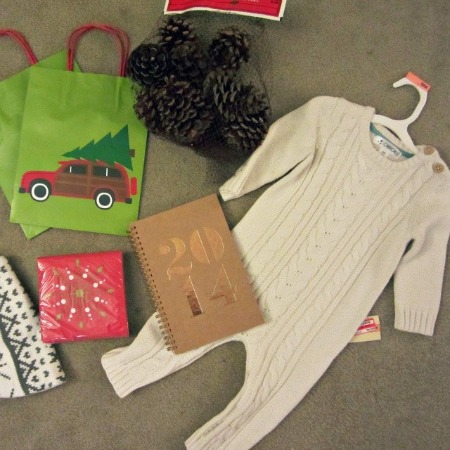 Speaking of Target, our local one has 90% off all the Christmas stuff right now! So naturally, we got some things, and then of course also ended up with a new planner for myself (for just $7!) and the most adorable knit onesie for Baby. I mean, it was all on uber sale, so how could we resist?!
What else. We registered for Baby! Target and Amazon! :) It was really exhilarating sitting there on the couch next to Zack with all of my research essentials (i.e. bookmarked "must-have" lists, Pinterest, and of course a notebook and pen because I'm old school like that) and picking things out for our own little man!! Like, it made it even more real, if that was possible. Plus, it was like shopping without spending any money, which is always a plus in my book.
Have you been to Target lately?
What's your favorite healthy food to buy?
Are you going to join me in the Tone It Up challenge? :)
xo