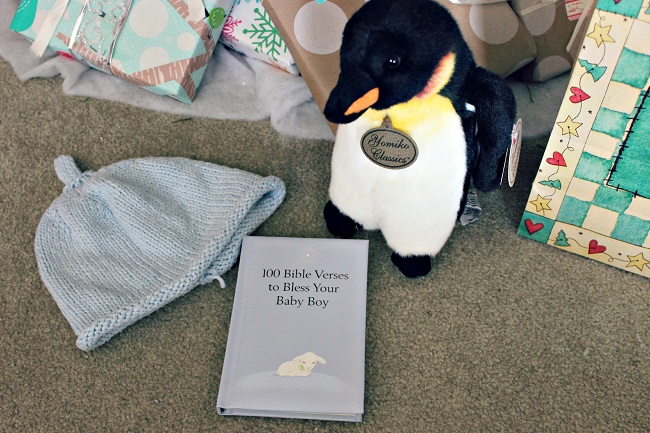 And now for the most thoughtful gift that I could ever be blessed to be given. I burst into tears right when I saw it, because I knew just what it was. It's a blue baby beanie that my mom knit for my cousin's little boy. And they gave it to us. It is the most thoughtful, sweetest gesture of all.
It is the present that means the most to me of anything I could have ever dreamed of putting on any sort of "Christmas wish list" this year.
I could barely talk through my tears upon receiving it, and I still am having trouble putting into words just how much it means to me that they gave it to us, but I can say this:
It means the absolute world. It brought my mom right there, at that moment, and she was with us. My mom loved knitting, and it made me so sad to know that my own babies will never get anything specially made with love from her- but my cousins changed that. Now they will.
And I don't know how to thank them enough. I don't know how to say just what it means to me, but I think they know.
It means everything and this is one of those gifts that I will truly cherish forever.
And I cannot wait to put it on our sweet little boy's head.
xo
Read More on Katie Did What