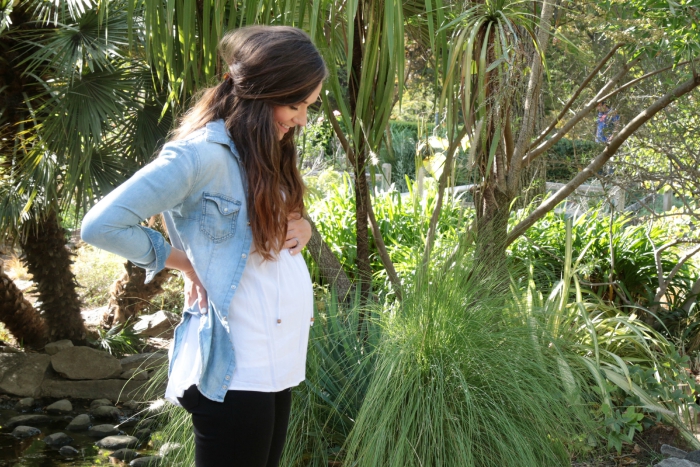 I'm 24 weeks pregnant! That's crazy! I've been eating well and working out, and feeling so great! Smoothies are a daily occurence, which I'm not mad about. Gotta get all those nutrients in!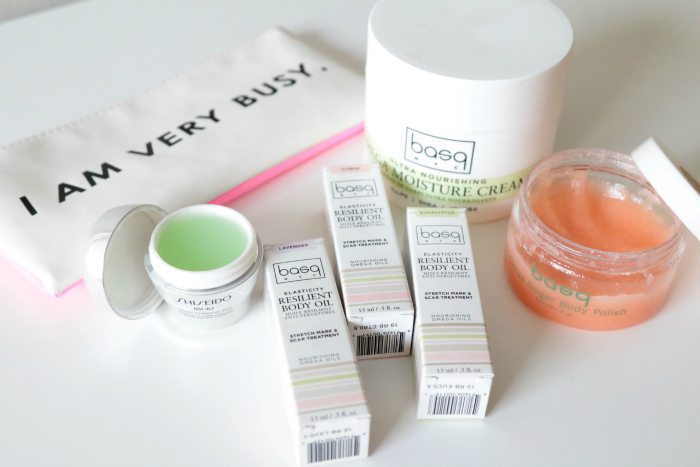 I'm breaking out. Which is just what happens when I'm pregnant. I have good skin normally, but these darn hormones throw it allll off whack! It happened when I was pregnant with Sam, and here we are again. So, I tried this IBUKI multi solution gel from Shiseido, because I'm like, trying all of the acne products to hopefully keep it at bay, and I have to say I am liking it! I've been using it for a few weeks and have noticed a difference in my skin! So yay for that!
Speaking of products, I am also loooooving basq skincare! They sent me a little care package and I've been loving all of the items. The oils are so luxurious and smell amazing and leave my skin supple and smooth, the moisturizing lotion is thick and goes on like a dream, and I literally would bathe in it if I could. I just lather it on every night and it's heaven.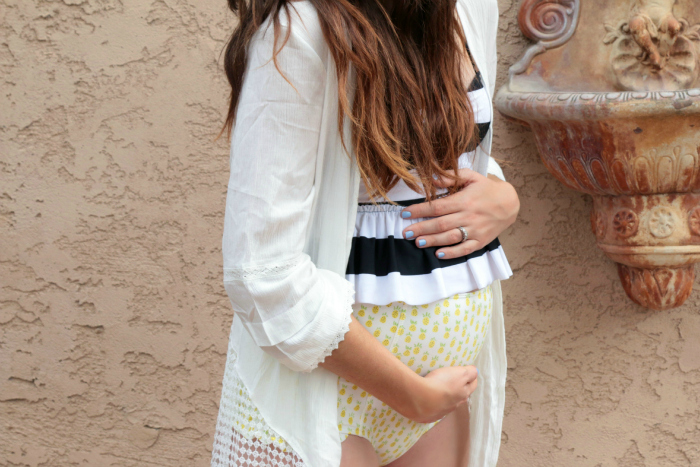 suit: c/o kortni jeane // kimono: c/o shein
I've got this awesome thing going where my tailbone hurts after sitting for any extended period of time. And I've been riding my stationary bike every day, and can only do that for about 30 minutes at a time, otherwise it's way too painful. Yeah. THAT'S fun. I'm seriously considering getting myself one of those donut pillows. I told Zack, and he's like, "Oh yeah! The colonoscopy pillows!" HA. Nothing sexier than that, right?
Pregnancy is sooooo sexy, you guys.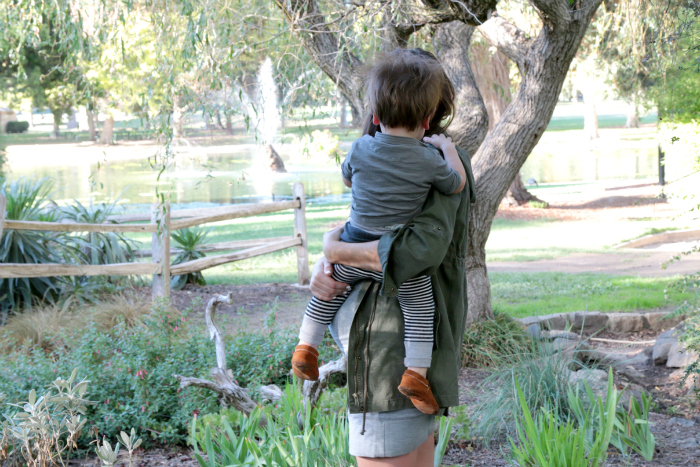 This little boy has been so sweet and lovey lately. I'm eating it all up. I've been explaining to him that he's about to be a big brother. He has no clue what I'm talking about haha. Either way, it's fun to talk about.
Annnd speaking of being pregnant… 8 Things Only Pregnant Women Do. Anybody else relate?! ;)
xo
p.s. 24 weeks with Sam!
Read More on Katie Did What