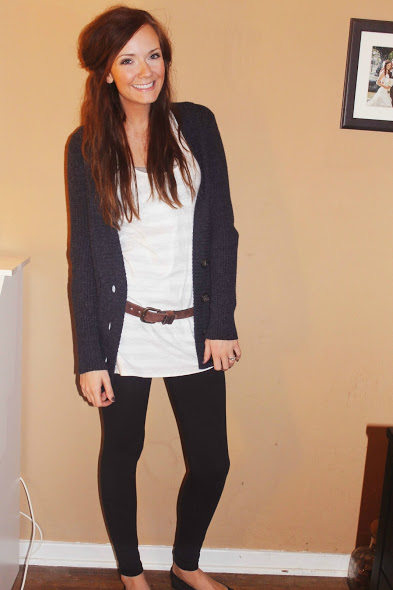 sweater: Target
shoes:
Target
belt: hand-me-down from my brother ;)
O. M. G.  Guess what today is.  12-12-12!  Eek!  How cool is that?  Almost as good as 11-11-11, but not, because I mean, that was 11-11-11.  And you know what I did at 11:11 on 11-11-11?  I made a wish, duh.  Like, the wish to end all wishes.  But I can't tell you, cus you know how wishes go and all.  Also, I listened to my favorite song, "Konstantine" by Something Corporate, in which he sings "I always catch the clock it's 11:11 and now you want to talk…"  gosh, I love that song.  It's so long, too.  Like, 9 minutes.  Ridiculous.  In high school, I would listen to it on repeat, guys.  REPEAT.  I'm telling you, obsessed doesn't even begin to describe it.  Like, seriously, that was my anthem (that's how I used to describe songs I loved… didn't you?)  Anyway.  Yeah.  But today is not 11-11-11, so I'm not sure what to do?  Hm.  It's still really cool, and hopefully I end up doing at least one really cool thing today, because I mean, this is kind of a big deal.  Do you have any fun plans for today?  I'm taking ideas.
It's not hard to dream, you'll always be my konstantine.
xo
p.s. I just made a hair tutorial video, so watch for that coming soon!! :) I'm excited- I hope you'll all like it!
p.p.s. Make sure to link-up with Jena and me tomorrow for This 'n That Thursday!
Let's be friends! :)
Follow me on 
twitter
 @katiedid_what
Follow me on instagram @katie_did_what
Read More on Katie Did What