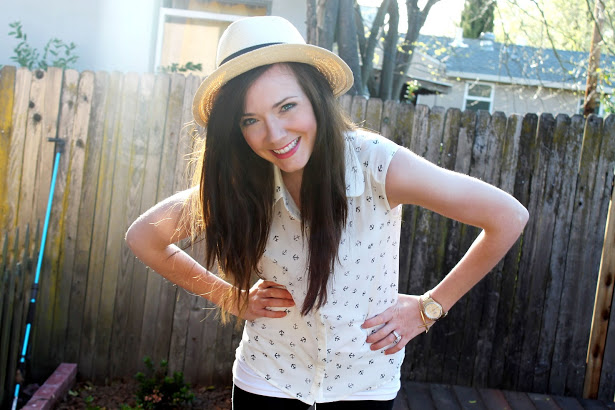 This was another good weekend. Don't you just love good weekends? Friday night I went to my bestie's house and played with her sweet little girl until bedtime, then we just hung out, talked, listened to music, drank water out of wine glasses (because we are fancy like that).
Saturday was my spring cleaning day, which really turned into a big dance party for most of the time (I'm easily distracted and also can't resist some good tunes) but I actually ended up getting rid of a decent amount of clothes! Say what?! So. I was quite proud of myself. And I'm not even done yet, so yay. Another thing I noticed, is that it was basically like shopping my own closet. I found some clothes I had completely forgotten about and some with tags still on! I know, I know, that's really bad. BUT! Now I have put these clothes at the front of my closet so that they will be neglected no longer. I highly recommend cleaning out your closets, ladies. Go ahead, make it a dance party. I won't tell.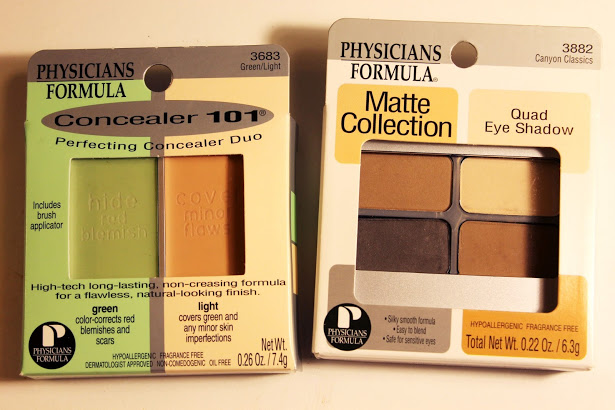 Yesterday, Zack and I went to CVS (our favourite drugstore) and he was like "Okay, Katie, pick out some Physician's Formula stuff." He's always saying stuff like that to me (check out his money-saving website, Look Before Spending!) and it makes me swoon every time. There's a deal going on now where if you spend $14 on Physician's Formula products you get $10 in CVS rewards back to spend on whatever you want! Now, Physician's Formula ain't cheap, and I never buy it unless we have a coupon or some sort of deal, so I was very excited when Zack "forced" me to pick out some makeup from them. I was like "welllll, if you insist…" ;) I got the Concealer 101 duo in green/light and the matte collection quad eye shadow (I loooove matte eyeshadows!) and am so excited to try them out!
Annnnd that's that. This is the start of a new week, and I've got quite the to-do list. My motto for the week is "early to bed, early to rise" and we're trying to get into a better sleep schedule, so wish us luck with that. Also, more spring cleaning is in order. I'm doing really well with my workout schedule (thanks to Tone It Up!) and feel better than ever! I'm pretty sure I'm addicted to endorphins, and am loving every minute of it!
What are your plans this week? Any other CVS-aholics out there?
xo