Registering may or may not be one of my new favourite activities.
Exhibit A.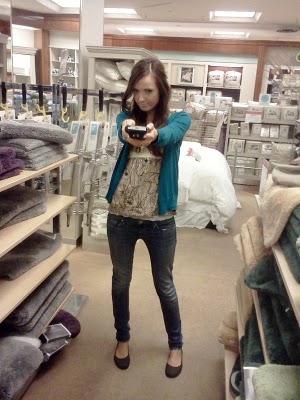 1. Shopping is my absolute favourite past-time. And one that I am damn good at.
2. Shopping without spending money? EVEN better.
3. Anything with the boy is 1000x more fun.
4. I get to pretend to have a stand-off with my "gun," only really it's a scanner. SHH.