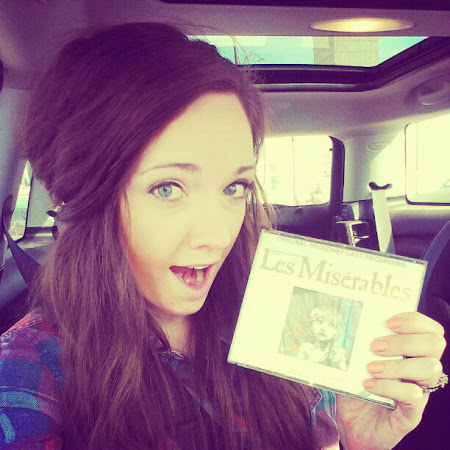 This: My dad and I were cruisin' in the mini and blasting the soundtrack to Les Mis the other day.  Because, my friends, that is how we roll.  For my mom's 45th birthday, we saw the Broadway production and I fell in love instantly and have been obsessed ever since.  My dad was quite impressed by my knowledge of every single word of every single song.  What can I say.  It's good stuff.  Now, to get my little booty over to the movie.  I know, I know, it's bad that I STILL have not seen it…
That: While watching The Bachelor this week, Zack referred to what Chris Harrison deemed as "quality time with Sean" as "Sean time." And then he continued to say "Sean time!" every time a girl was with Sean. I love my husband.
This: I have been rockin' my workouts all week, and am absolutely LOVING it!  I can already feel a huge improvement and I'm a much stronger and more confident person than I ever have been before.  I am determined to be the healthiest person I can be.  It's good for not only outward appearances, but for the soul, too.
That: Just found out that Trader Joe's raised the price of 2 buck chuck to $2.50.  So…. do we call it 2.50 buck chuck now? #deepthoughts
xo
Okay, your turn to link up with Jena and me!  Grab the button below and paste it in your post, and then add your link. Please make sure you are linking back to us!  If we see no link in your post we will delete your submission. :)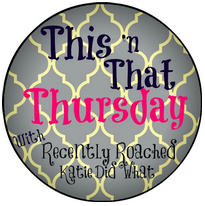 Read More on Katie Did What