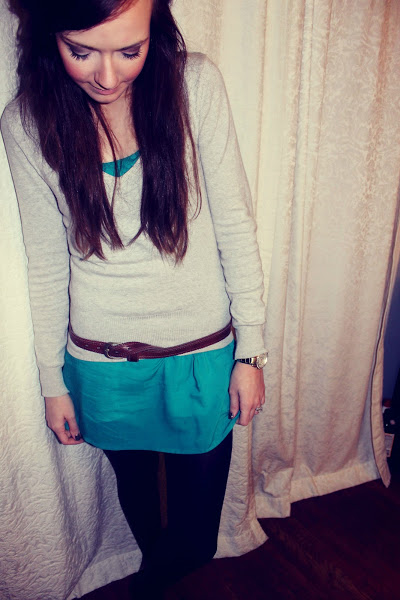 Alright you guys, welcome to the very first This 'n That Thursday link-up! I've teamed up with the lovely Jena from Recently Roached! The rules are very simple. You basically write whatever's on your mind from the week so far. It can be as random and silly as you like, but just have fun with it!
This: I went to see "Breaking Dawn Part 2" with my aunt and cousins and I. loved. it! If we're being honest here, I still haven't even seen part 1 (I know, I know, I have already been scolded on multiple occasions) but regardless, this one was uh-may-zing. It left me feeling so happy, and also wanting to read all of the books again. So. I'll probably be doing that soon. Gotta finish the Harry Potter first. You understand.
That: I went with my mom to visit my great aunt and uncle on monday. That was so much fun. They live in this gorgeous house in this gorgeous town, and we ate delicious food and just had the loveliest of times. My mom and I agreed that we do not see them enough. So it goes.  And on the ride back (they live about 2 hours away) we got two grande peppermint mochas from Starbucks.  Extra hot, please.  I am my mother's daughter.
This: Jillian Michaels and I continue to have a love/hate relationship, but I guess it's mostly love, because dangggg you should see my arms! I like to run into the office and "flex" my "muscles" and honestly, I think it impresses Zack a little. I mean, hey, I'm not trying to bulk up or anything, but I'm quite proud of my little baby muscles. Pronounced "muss-kulls." Also. Zack always laughs at me when I flex for him? Question mark?…  p.s. I just checked and the 30 Day Shred is on sale right now!!! Get it HERE and flex your muss-kulls with me! ;)
That: Did you all see my awesome World Market giveaway?! I mean, seriously, guys, do it!  You really don't have a choice in the matter. ;)
Alright, now it's your turn! Grab the button below, add your link and share some of this and that from your week!