I received an American Eagle gift card as part of my relationship with the Quality Blue Community. All opinions expressed are my own.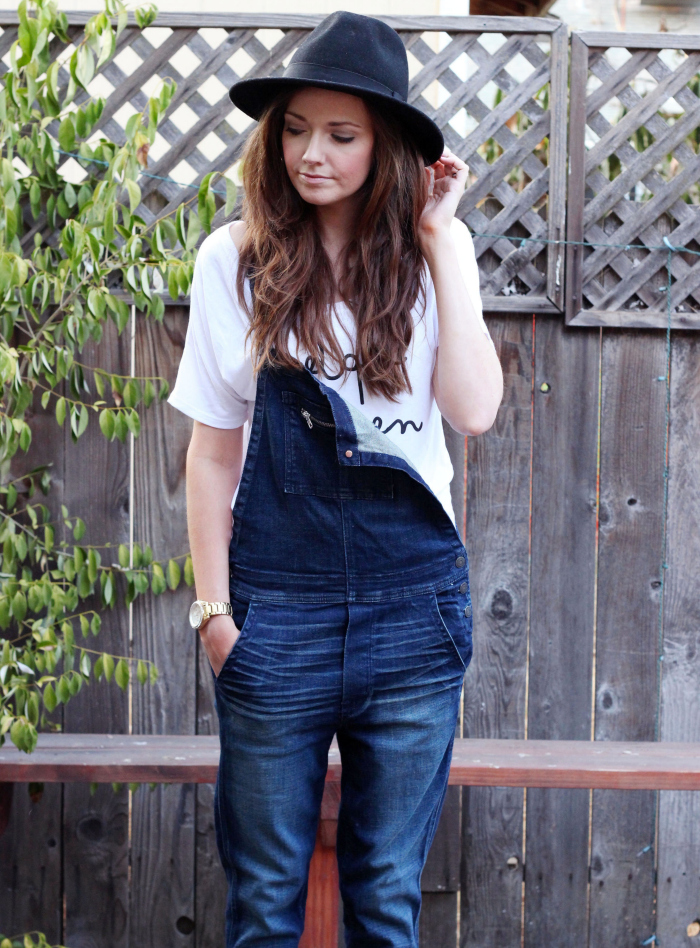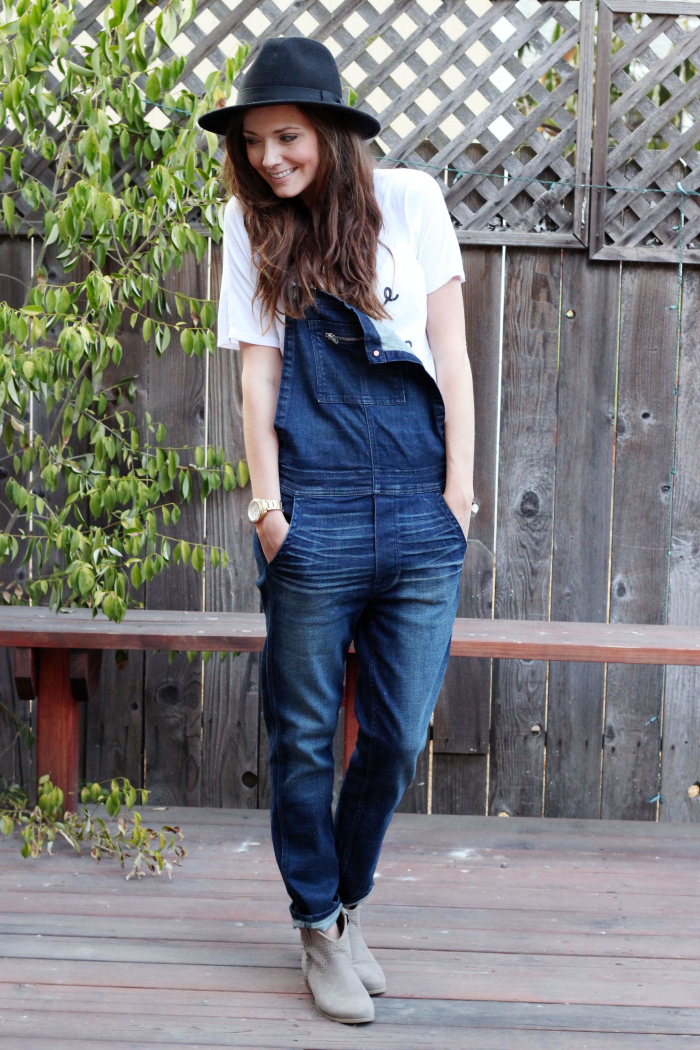 overalls: c/o american eagle
top: c/o arsenic & lace
hat: zack's grandpa
boots: target
watch: fossil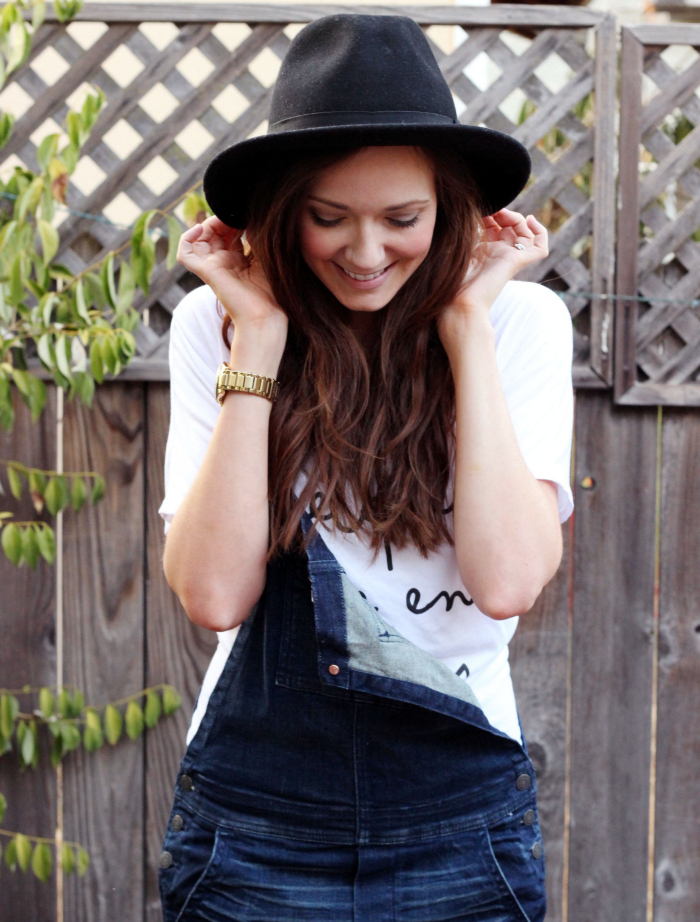 So I fiiiinally bit the bullet and got myself some overalls. I know, you're all so excited. I have been dying for some for a couple years now, and now that there are so many cute choices out there, I decided it was high time I just get them. These particular ones are from American Eagle, my go-to spot for all things denim since high school. I basically buy all of my jeans and jean shorts from AE, because, if it ain't broke don't fix it is my motto. And these are soooo not broke. They, in fact, fit like a dream. I have never owned a pair of jeans from AE that I didn't like. So. There's that.
American Eagle has really improved their website drastically thanks to their Denim Guide which makes ordering jeans online not only super easy, but also 0% scary. They have a bunch of reviews, which I don't know about you but I can get kind of obsessive with my review reading when I'm planning on making an online purchase. It makes it less scary when you feel like your girlfriends are talking to you and telling it like it is. They also added this awesome feature that shows any Instagram photos of real actual people wearing the jeans that you are perusing online. I know. It's amazing. And totally genius. I'm not the only one who searches hashtags on Instagram when I'm unsure about a certain item of clothing, in hopes of finding someone wearing said item, am I? I can't be. This does that for you, essentially, which is just all sorts of READING MY MIND. AE, you get me. And I love it. Also, free shipping and free RETURN shipping on all jean purchases. BOOM.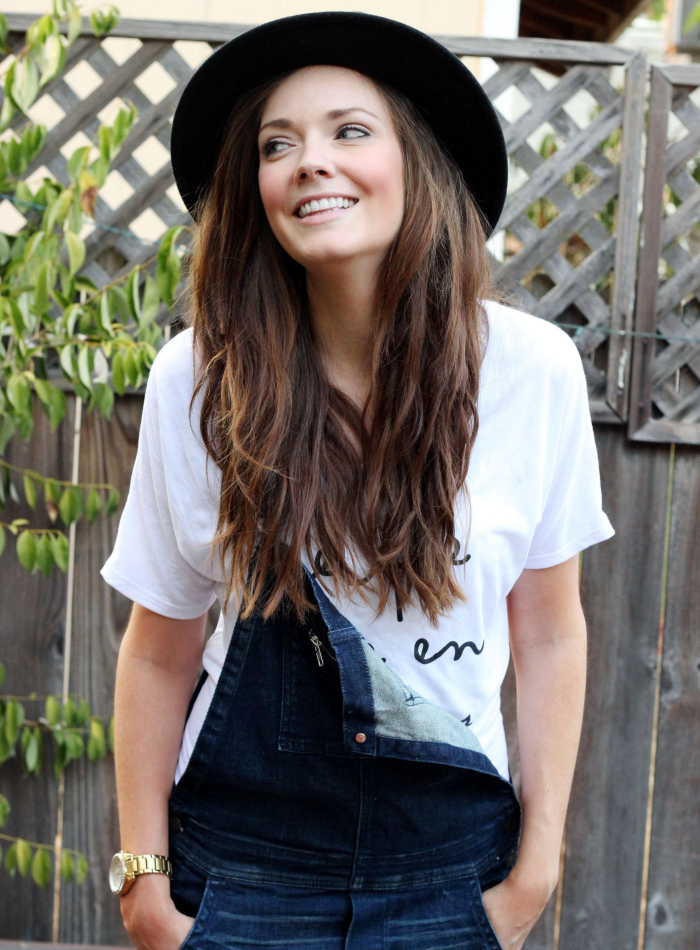 And now, back to the overalls. The wash is spot on, they are super comfortable, and I'm basically obsessed with them. I've been daydreaming of different ways I'll be styling them this fall. I'm pretty excited for it. You have no idea how happy I am that overalls are back in, because I happen to find them adorable. And they also provoke me to quote Clueless, which is not hard to do, but still. You know what I'm talking about. "She could be a farmer in those clothes." Because, overalls. Farmers. Yeah. Whatever. I'm bringing farmer chic back here, folks. Plus, the dark wash is pretty much perfect for cooler weather. Which, I'm not at yet, but I'm starting to accept that it will be here before we know it. And you'd best believe I will be ready with my new jeans.
Are you a crazy researcher when ordering items online, too?
What brand are your favorite pair of jeans?
Be sure to check out the American Eagle denim guide!
xo
(linked up with style elixir)