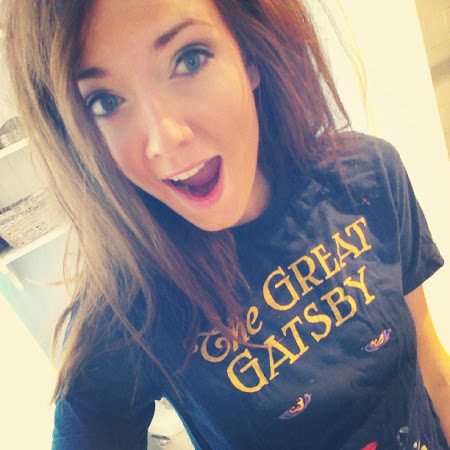 You guys. "The Great Gatsby" is one of my all-time favourite books, ever. I just fell in love with the romance and jubilance of the characters the very first time I read it in high school. And that Daisy Buchanan, oh man, she is just the best. Say what you will about her, I just adore her character. And of course that Gatsby is something else too.
All right,' I said, 'I'm glad it's a girl. And I hope she'll be a fool- that's the best thing a girl can be in this world, a beautiful little fool.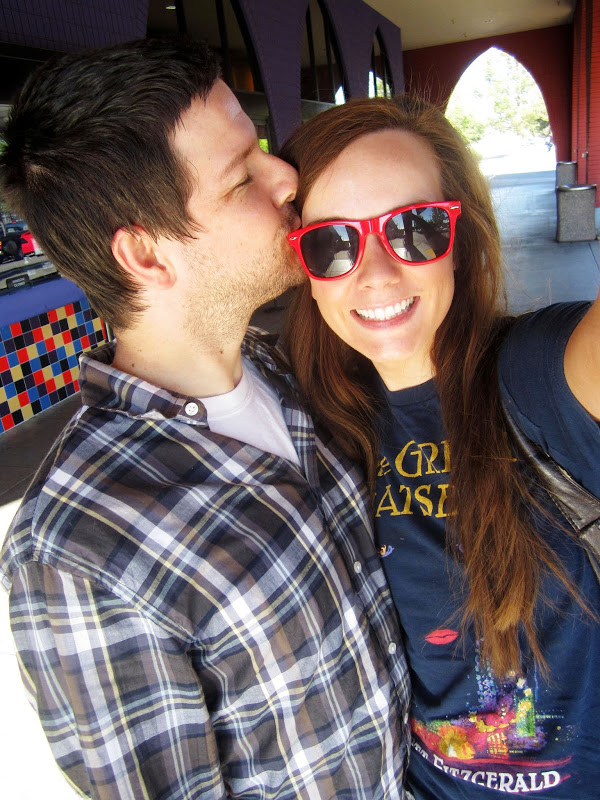 This book, I've probably read it the most of any book, it's just that good. So, naturally, when I found out there was a new movie coming out (and with Leo, no less!) I just got all sorts of excited. What's better is that when I declared that we were going to see it last night, Zack didn't hesitate one second. This is why I like him so much, he deals with my whims, you see. He makes me happy. We're like Gatsby and Daisy, only much less tortured and dramatic, of course. And with a much happier ending (spoiler alert?) I digress. 
So, the movie. It was incredible. I loved it all. The setting, the cinematography (it's the guy who did Moulin Rouge, after all, so I knew that was going to be breathtaking!), the script that followed so closely to the book, the actors, the music, everything. I loved it. You know when they adapt books into movies and you just know that they made the movie to please the die-hard fans of the book? Well, that is just the best in my mind. And I could tell with this movie that they did just that: they made it for the fans of the book. They took actual excerpts from the book and inserted them right into the movie. And people like me? We live for that sort of thing. I mean, that Fitzgerald was a wordsmith, and they knew it. And God bless 'em for it.
I floated out of the movie already on cloud nine, and to make our date night even sweeter, we stopped by Wendy's to grab a treat. Because, as you know, there is always room for dessert! My great grandma lived by that rule, and she saw her 97th birthday, so I'm going with it. Anyway, we both got the new Frosty Waffle Cones and we devoured the entire thing. That boy. He knows the way to my heart. Frosty? Delicious. Frosty in a waffle cone? Pretty much heaven in your mouth. Like, yes. It was just even better than the original, if that was possible.
Moral of the story: I love Frosties. I love Gatsby. Go see the movie and get a Frosty Waffle Cone after. Make it a date! ;) You will not regret it, I promise you this.
Annnnd that was my Monday night.
Read More on Katie Did What