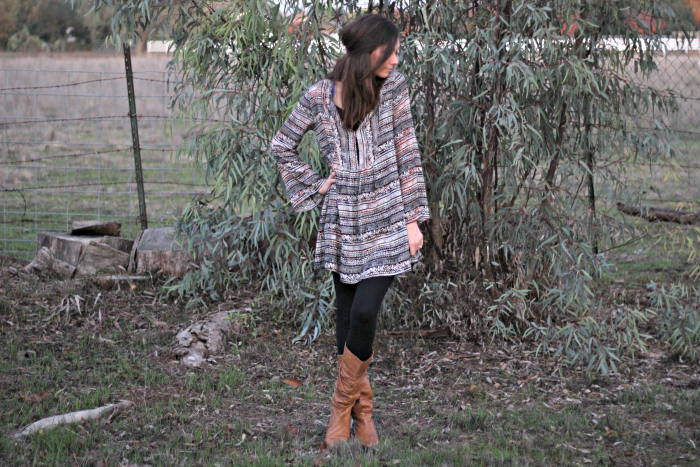 dress: c/o shop love threads
boots: steve madden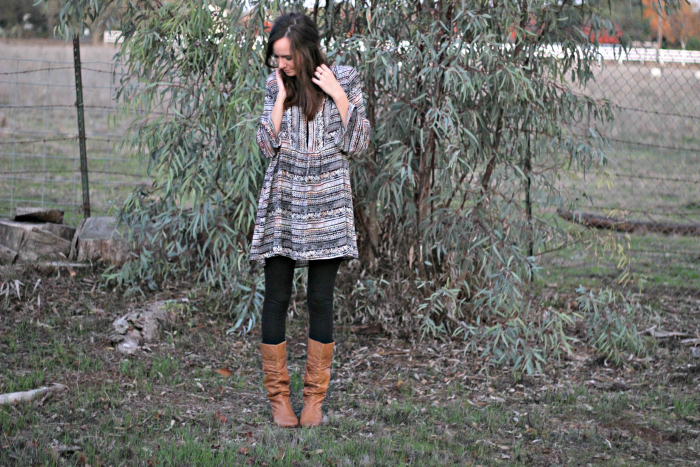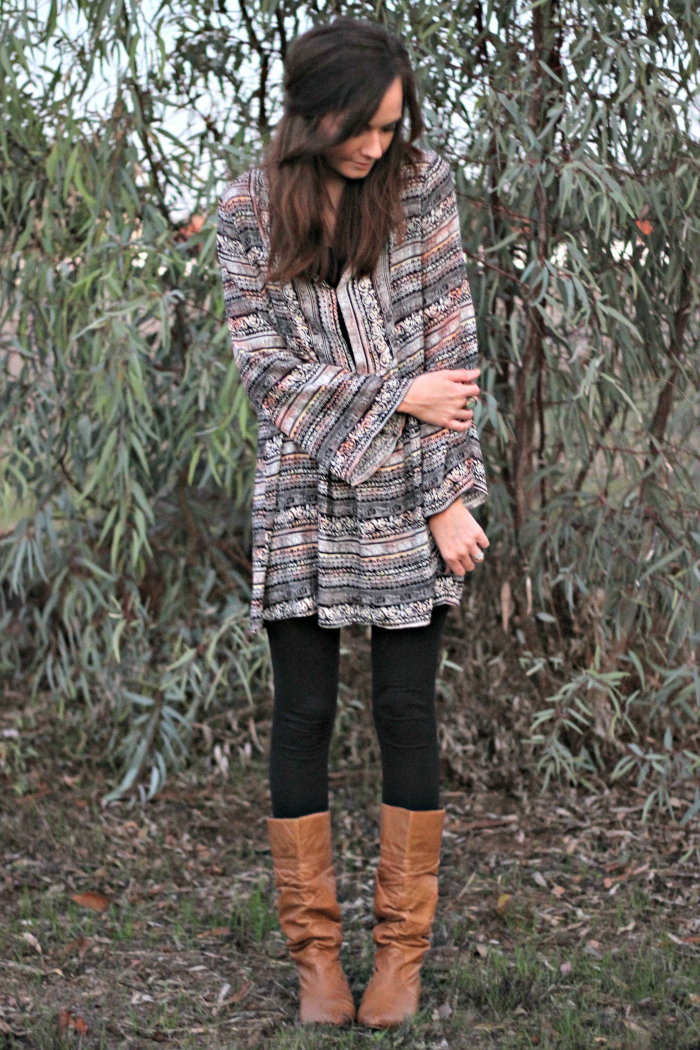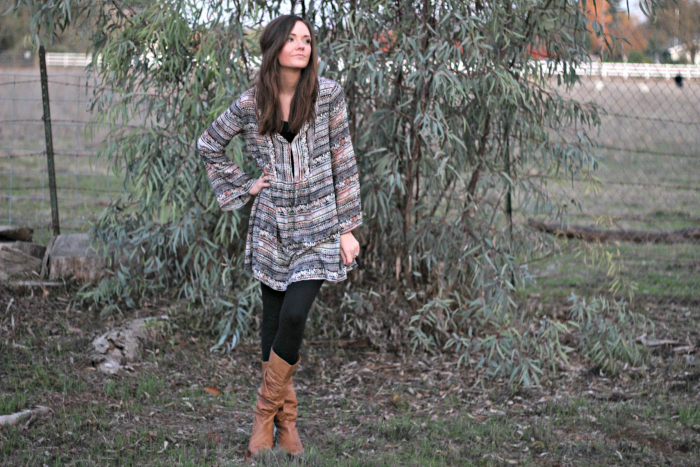 I just recently was sent this dress from Shop Love Threads, and right when I threw it on, I was in love. It's such great quality and the print is just perfect for Autumn. The sleeves are loose and flowy, the dress is forgiving (I wore it on Thanksgiving, after all) and it goes great with some leggings and a pair of boots. All in all, it is the perfect Autumn dress.
We took these photos on Thanksgiving day, while out at my grandpa's house. He lives in the country, on a farm, and growing up I remember we'd spend our time playing "tag" out in the fields and climbing the haystacks. It's crazy just how fearless we were back then, never thinking about all of the bugs or creepy crawlers that were surely everywhere. I think I've gotten a bit softer since I've gotten older- you couldn't pay me to climb those haystacks in the barn now, because I mean, SPIDERS- and I don't like. I want to go back to being carefree and void of fear. Don't we all? I guess that's something to work on. Maybe a New Year's resolution? More adventure. Less fear. :) Pretty sure being a mom of a boy will help greatly in this department!
What's a favorite childhood memory of yours?
Any New Year's Resolutions yet?
xo
Read More on Katie Did What