This post is sponsored by FAGE; however, all thoughts and opinions are my own.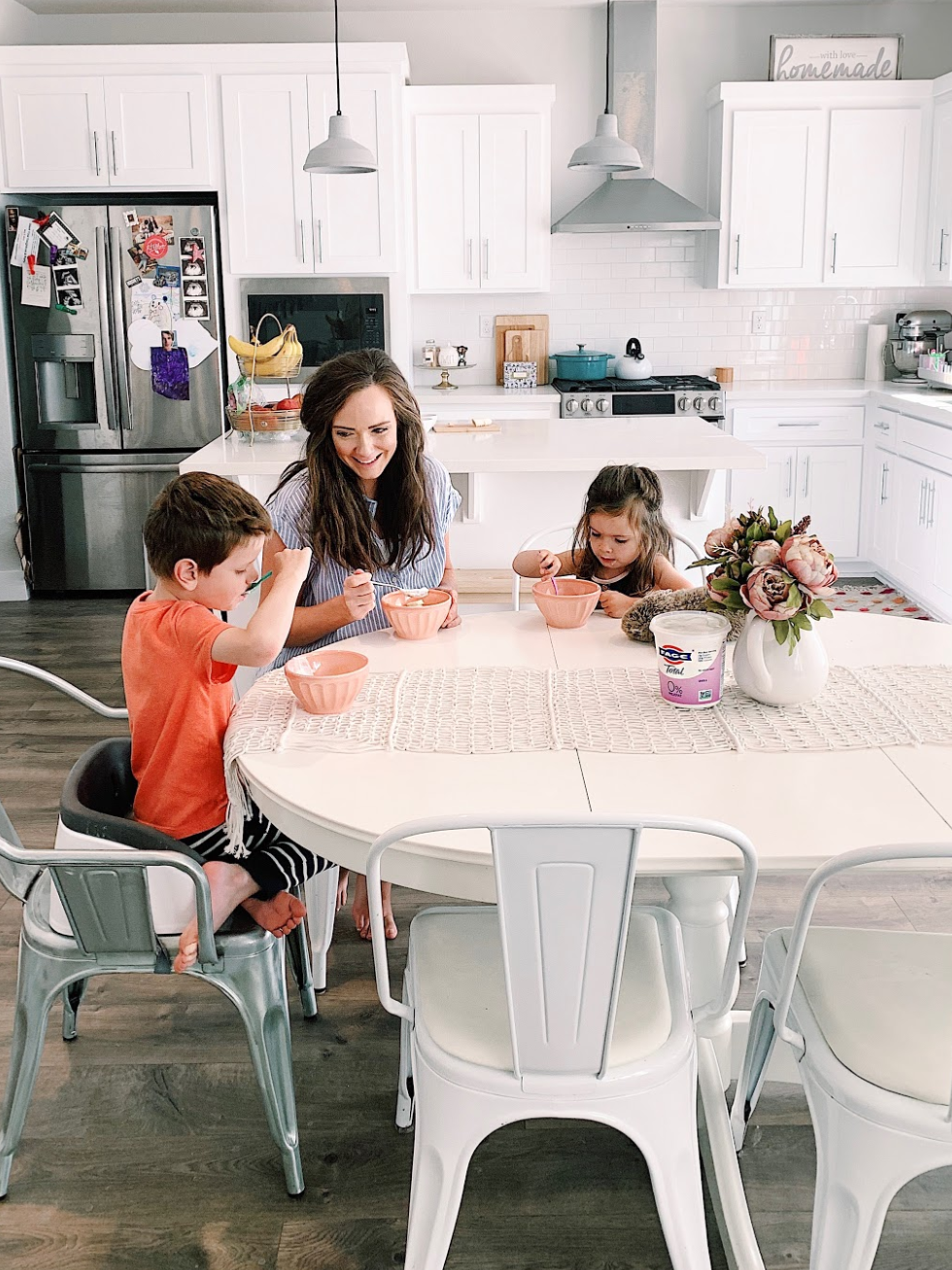 I've talked about this a lot here, because it's so near and dear to my heart: you MUST love yourself. And in order to love yourself, you must take care of yourself. It's so easy (especially as moms) to put everyone's needs before our own, and then we are the ones suffering from burn out or exhaustion or just plain feeling like garbage. And nobody wants that. Nobody deserves that! Self-love is NOT selfish. It's not something to feel like we don't deserve. It is so important to our well-being and happiness! And you know what they say: happy wife (or mom), happy life! ;) So let's pledge to never put ourselves on the back burner. Let's pledge to take care of ourselves and our bodies, so that we can be better able to take care of our loved ones! I want to share a few simple steps to doing this. It's nothing crazy, it's nothing far out there or over-the-top, but I think you'll find that even these little things will make a world of difference!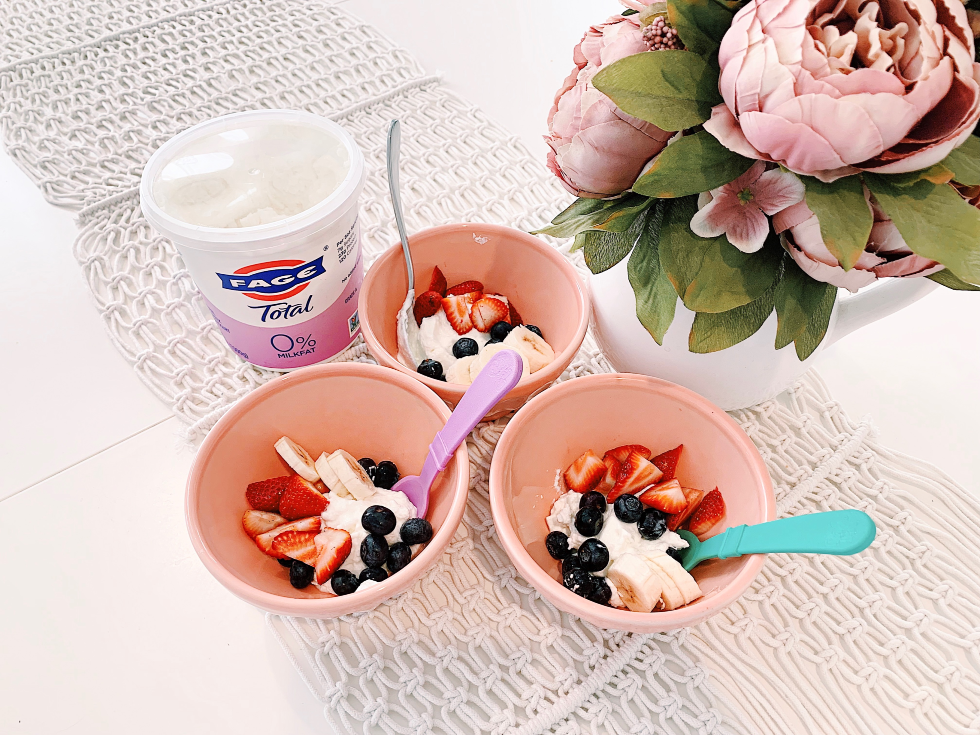 1. NOURISH YOUR BODY.
This starts from the inside out. Feeding yourself good, real food packed with nutrients will only make you feel incredible! And the benefits are more than that: your skin will be glowing, your hair will be healthier, you will have more energy! It's amazing, really, the importance of good nutrition, and it's pretty easy to start! One way I love to nourish my body is with FAGE yogurt- it's one of my favorite snacks, that is simple and delicious and packed full of protein and good stuff to make me feel good and feed my body right!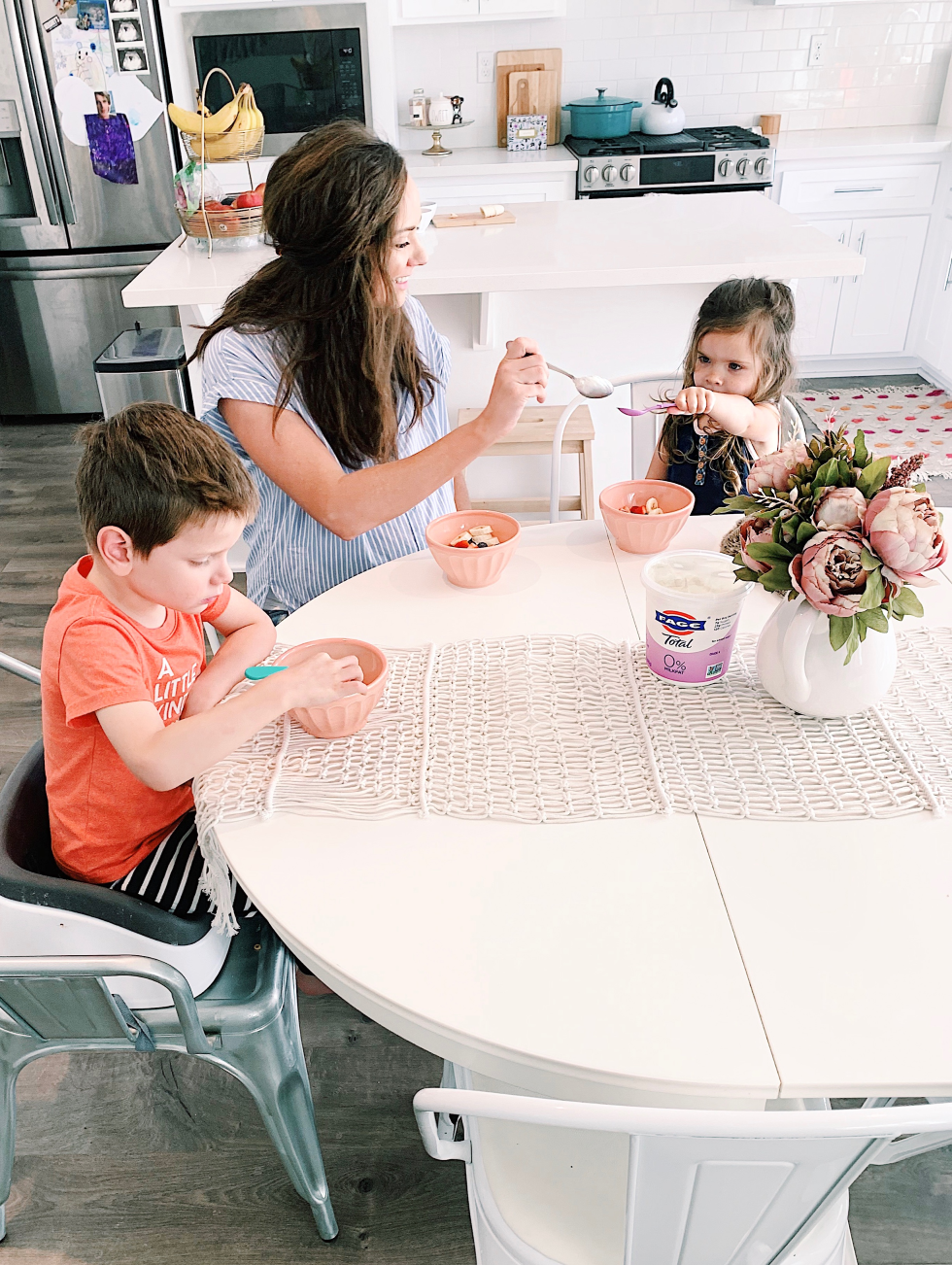 2. QUALITY TIME.
Modeling eating well is so good for my kids to see, too! I love eating together as a family. It's a great way to spend quality time and really connect each day. Bonus if my kids actually eat the same thing I do, too! ;) Which is why it's important for me to eat healthy, so my kids want to eat healthy, as well! FAGE yogurt with fruit in it is one of our favorite snacks- we all devour our bowls every time! The perfect mix of tangy and sweet, that is so satisfying and fills us all up, giving us lasting energy throughout the day!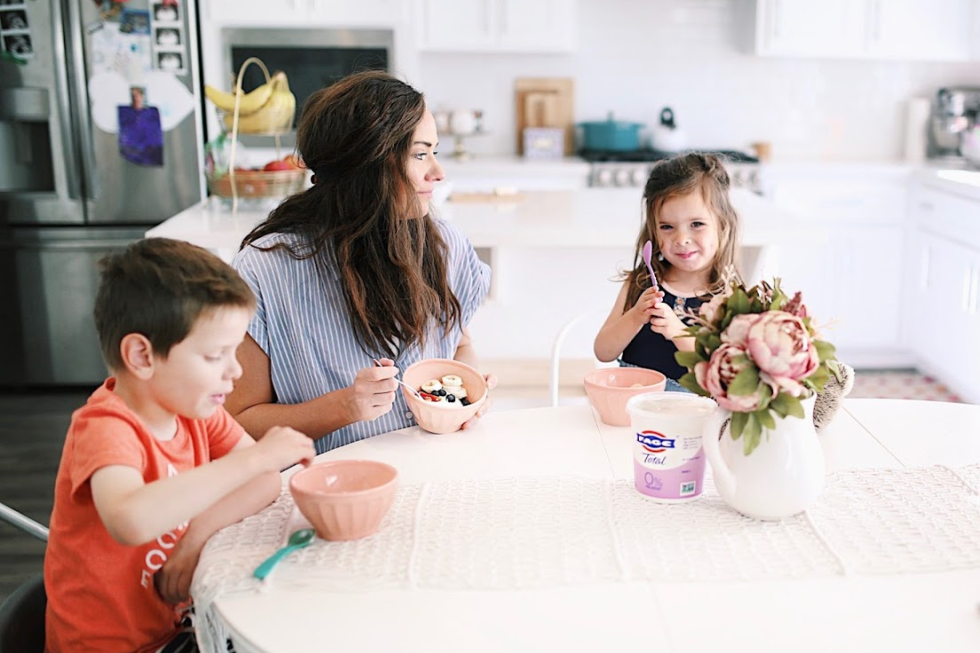 3. PAMPER YOURSELF.
I'm not talking anything crazy here, but doing something- just the smallest thing- each day to make yourself smile and take a little bit of time to yourself will make such a difference! Try it! Grab your favorite coffee (even if your kids are in the backseat), paint your nails, do a quick face mask at night, it doesn't take much, but just taking a few minutes to do something for YOU will refresh you and make you ready to take on whatever comes your way! :)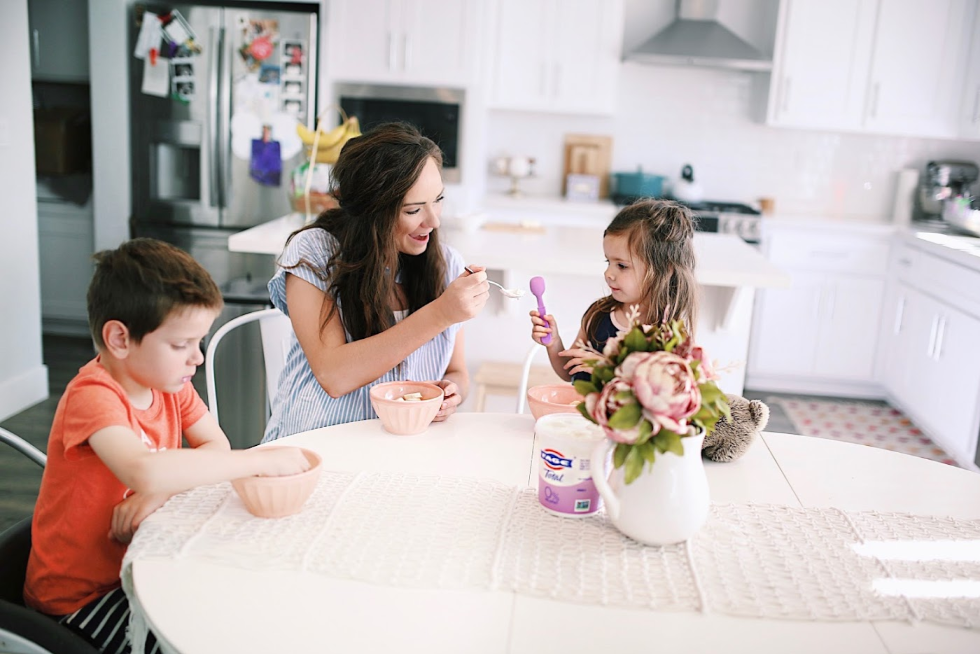 You've got this! I believe in you. It is OKAY to love yourself and treat yourself with the same respect and love that you do your family. It's more than okay- it's vital.
xo