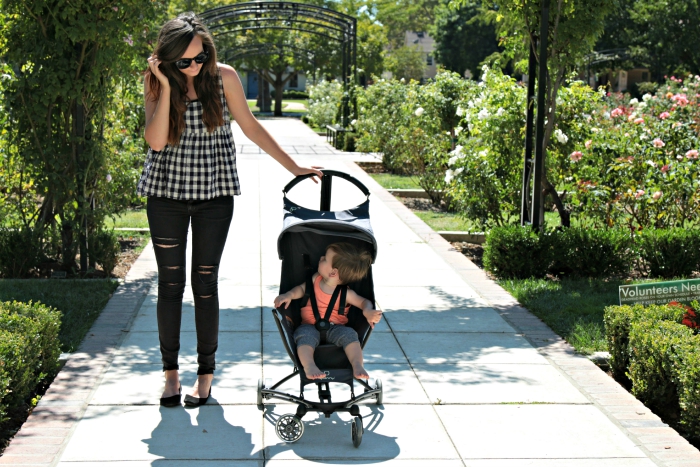 stroller: c/o quinny // top: riffraff (similar) // jeans: aeo
These photos are from a few weeks ago, when we spent a day in the rose garden. I absolutely love that place. It's so peaceful just walking through the rows of roses (say that ten times fast!) and taking in their beauty. We took our new Quinny Yezz with us, and it proved to be the perfect ride for Sam. I love that it's lightweight (we didn't have a stroller this light and compact yet!) and easy to bring on-the-go. Plus, it folds so compact, it takes up hardly any room in our car and is super easy to load in and out. Big bonus!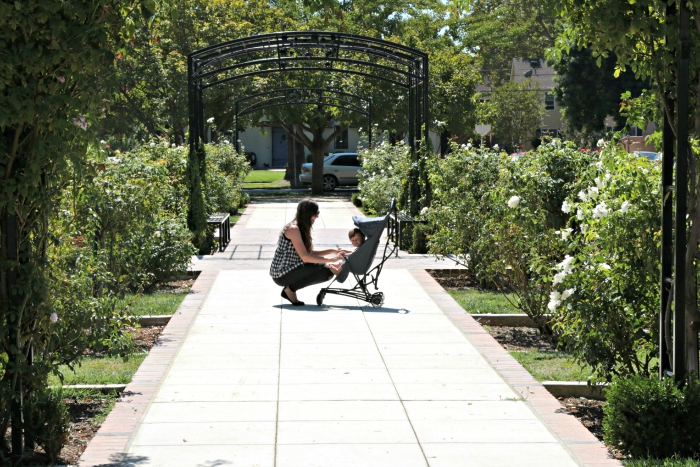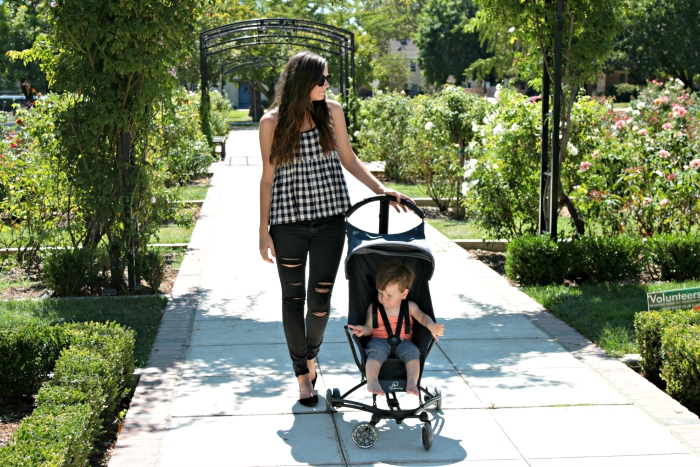 Speaking of being on-the-go… I've been really trying to slow down recently. It just hit me that this new baby is coming in 3 months (ish), whether we are ready or not (!) and I have been a bit high strung and crazy about writing to-do lists and having everything ready and all of the millions of things that we still need and have to prepare (!). Ugh. It's overwhelming, to say the least. BUT. I'm realizing our days as a family of three are numbered, and I want to soak it all in while I can. I want to savor these snuggles when they come and hold on to my baby while he still is my (only) baby. I want to spend one-on-one time, giving him my full attention, while he still gets my full attention. ;) I want to make sure he feels how much I love him. I know that he does. I'm just feeling all of the emotions about our family becoming four! I just know he'll be such a good big brother, and I'm actually relieved that he's so little still, because there won't be any of the jealousy and in the long run, he will never know life without his sibling. And what a blessing that is! Oh, I'm overjoyed.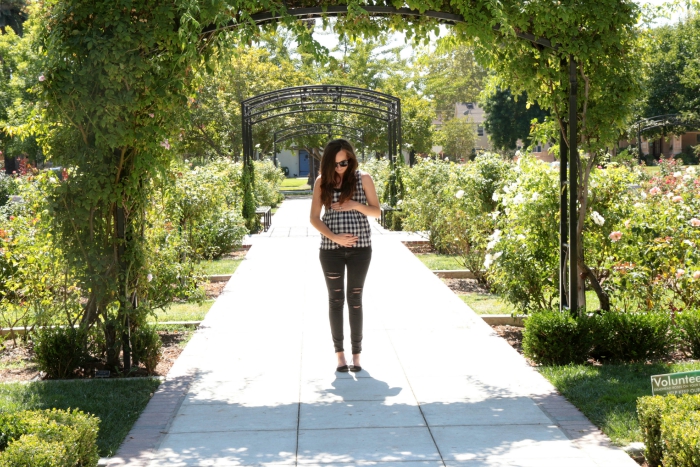 Bring it.
xo