This post sponsored by Evite and UNTUCKit. All opinions are 100% my own.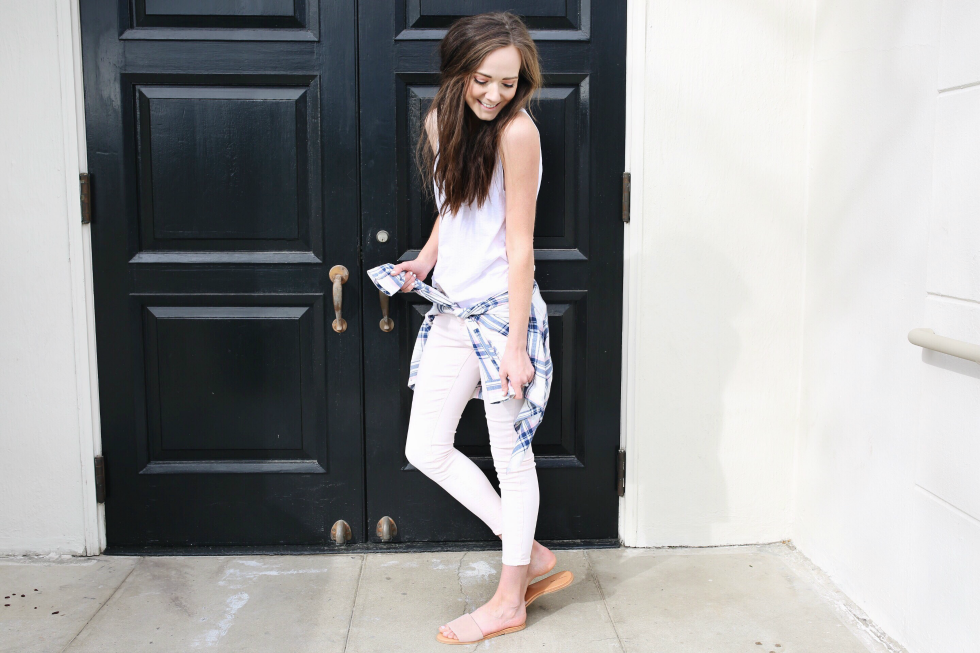 Getting ready for our move to our new home has been an eye-opening time for me to really refresh my wardrobe and do some serious spring cleaning. Out with the old- in with the new, right? Anything I haven't worn in years or that's old and ratty needs to GO! And it feels so freeing!
I picked up some super versatile pieces from UNTUCKit that can be mixed and matched and virtually go with everything. I'm making it my mission to really pare down my wardrobe and only keep the pieces I love that are made with quality and versatility in mind. I am loving these four pieces I recently got from UNTUCKit, as they fit all of this criteria! And they are sooooo soft! A major plus for this comfy-loving girl. ;)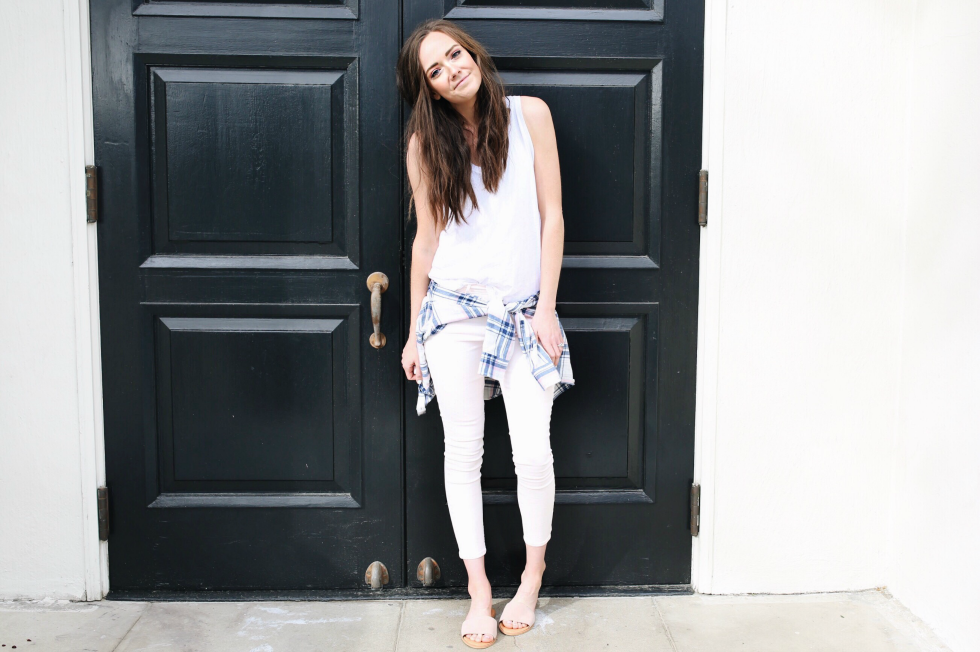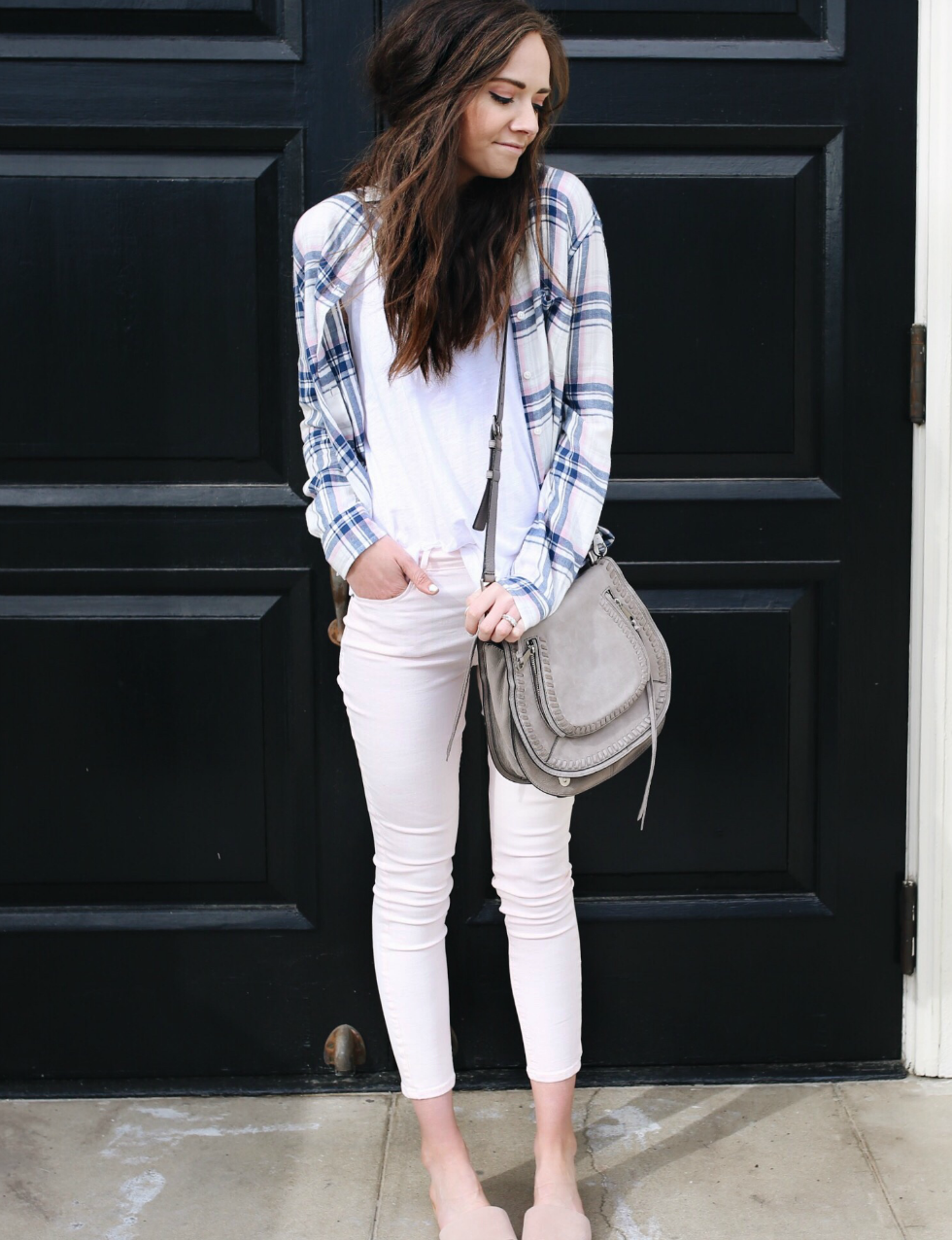 This plaid flannel top is super cute and will go with so many spring looks! The pink in it is subtle and the cutest addition, for a little pop of color. Throw it on under a denim jacket, or tie around your waist with a cute tank (obsessed with this one!) when it gets warmer.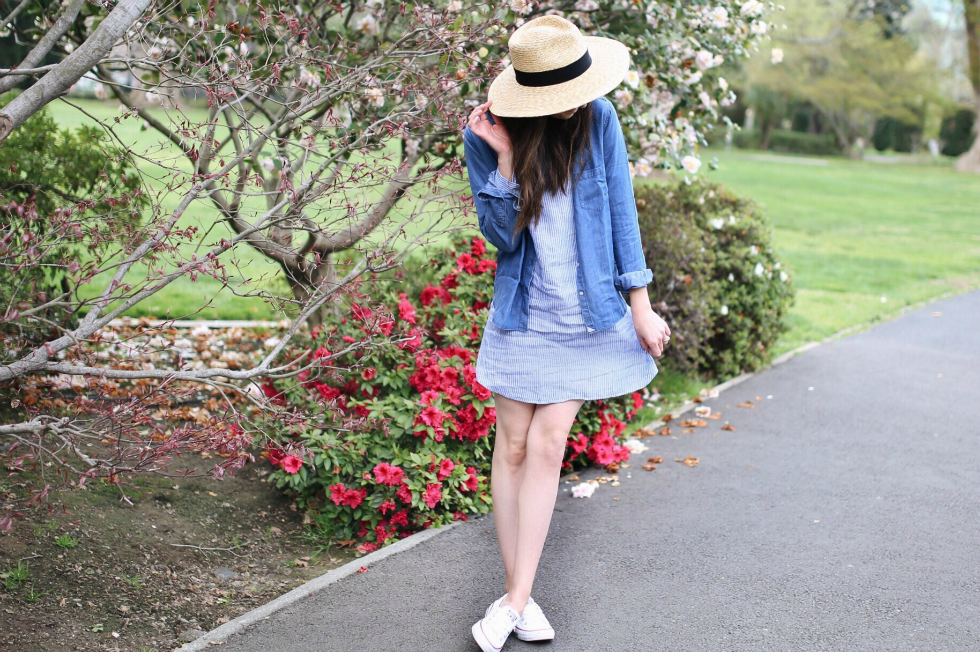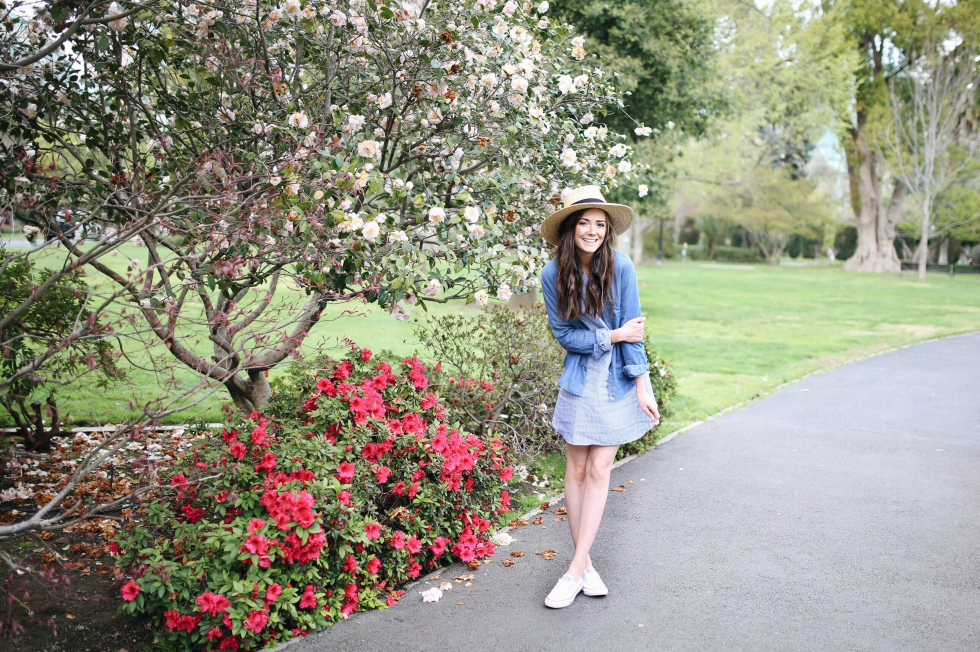 And another cute look, this easy-to-throw-on striped dress, with a little chambray top. Both are classic pieces that are must-haves for any wardrobe! And they're comfortable and totally livable.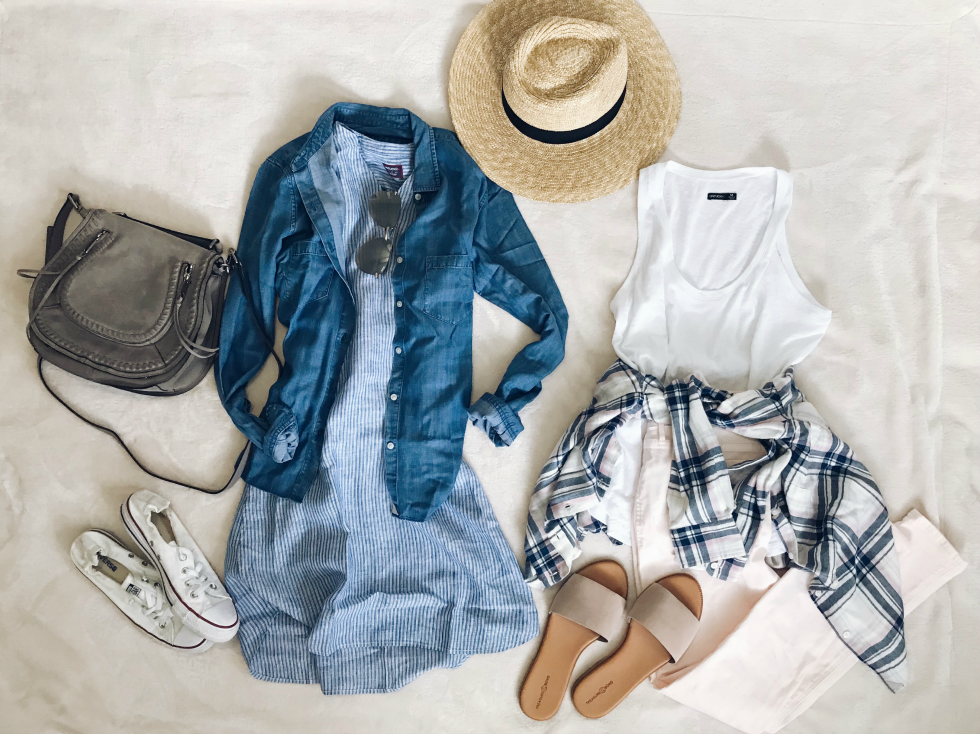 Have you started spring cleaning yet? I feel like I do this with my wardrobe regularly; especially since accumulating new clothing is part of my job! But even if it weren't, it's so important to de-clutter and have an organized space. I find that when I do this, it affects every aspect of my life in a positive way- my mind and my stress levels and my general happiness. Plus, I love being able to see everything I own, and doing a closet clean out is a great way to make sure you aren't hoarding too many forgotten pieces! I am definitely guilty of that.
So. Are you planning on doing any spring cleaning yourself? What are some of your closet staples?
Ready for a wardrobe refresh? Enter now to receive a code for $25 off your order of $50+, AND for a chance to WIN a $1,000 @untuckit gift card.
xo
Read More on Katie Did What