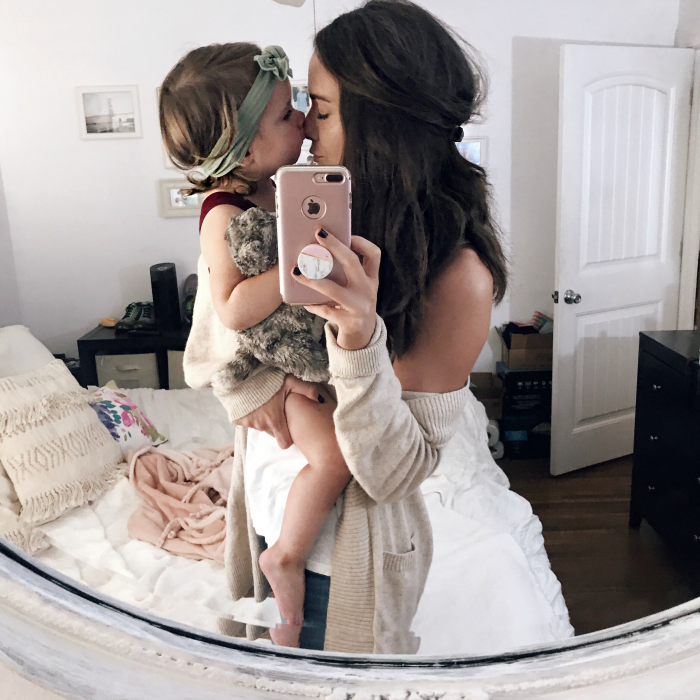 cardigan | tank | bow headband | phone case + popsocket
I honestly can't believe we're closer to 2 than we are to 1. It's just not right, and if I stop to think about it, I get way too emotional.
SO. Let's just talk about little miss Sophie where she is, right now. At 20 months old. Since I've been so terrible at keeping up with her baby book, this'll be my notes to add later. ;)
20 months is AN AGE, you guys. Like, I don't remember this with Sam, maybe because boys are so different from girls, but goodness gracious she is quite the little person. Her personality just keeps getting bigger and bigger, and right now that includes LOTS of little meltdowns throughout the day. Watch out if everything doesn't go exactly her way, or if you withhold a piece of food she wants for just a second too long- it seems every little thing can just completely shatter her world! Sweet thing, it's actually quite hilarious, but we try to keep a straight face. ;)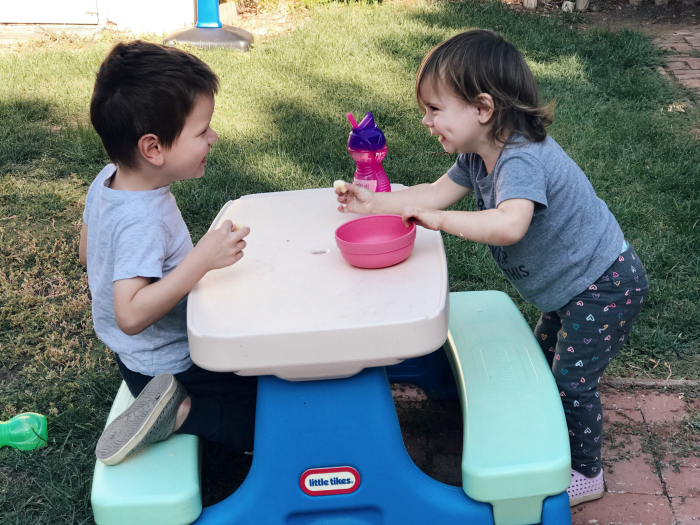 She knows what she wants, but sometimes totally doesn't, if that makes sense? She'll say "UP!" and we'll pick her up, and then 5 seconds later she's whining and crying for "DOWN!" I feel like this maybe sums up this stage perfectly. Always at odds. Unsure. Emotional. BIG. And hilarious.
In related news… she's cutting a molar right now, so that explains her most recent emotional state. Poor thing, I can't imagine it feels good at all. We'd all be miserable if we were experiencing teething, I'm sure.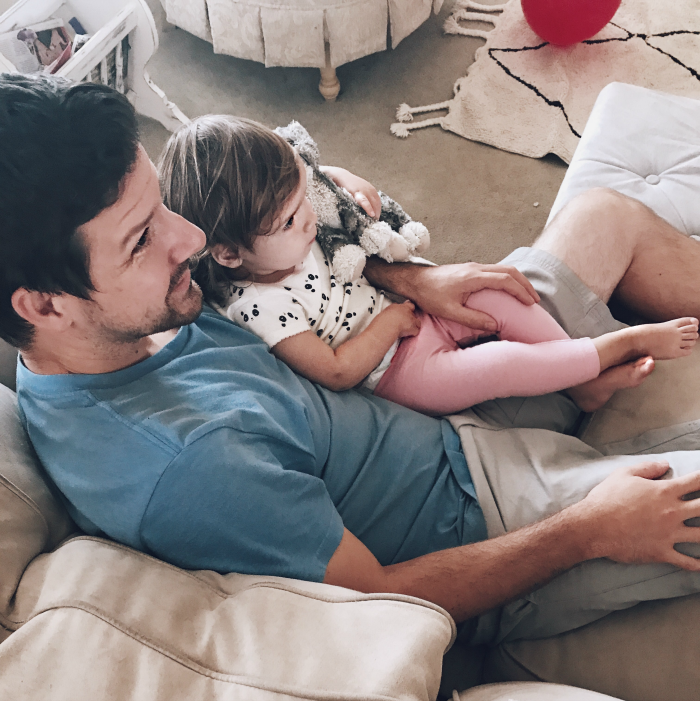 She has so many words, and seems to be getting new ones every day! Little girl is so the opposite of her big brother, it's crazy, but really fun. Her latest words: "a-pee-pee!" (I'm happy), home, "dot" (sock), "eet" (ear), "body" (potty), "at" (hat) and Zack's favorite: "ah-buh-buh" (football). LOL. She actually picks up the remote and looks at the tv when she says this one. All of Zack's dreams coming true. EYE ROLL. ;)
Speaking of the potty… We are going to start potty training Sam next week, so we've been reading books (this one, this one and this one) and we even got this wetting doll to introduce the whole concept and make it more tangible… And we've kind of decided to try to potty train Sophie at the same time? Call us crazy, lol, but she is just so interested and loves to sit down on the "body" (we got her this little one so she can sit on it while Sam is on the big one)… I don't know. No pressure of course with her, we're just letting whatever happens happen. #parenthood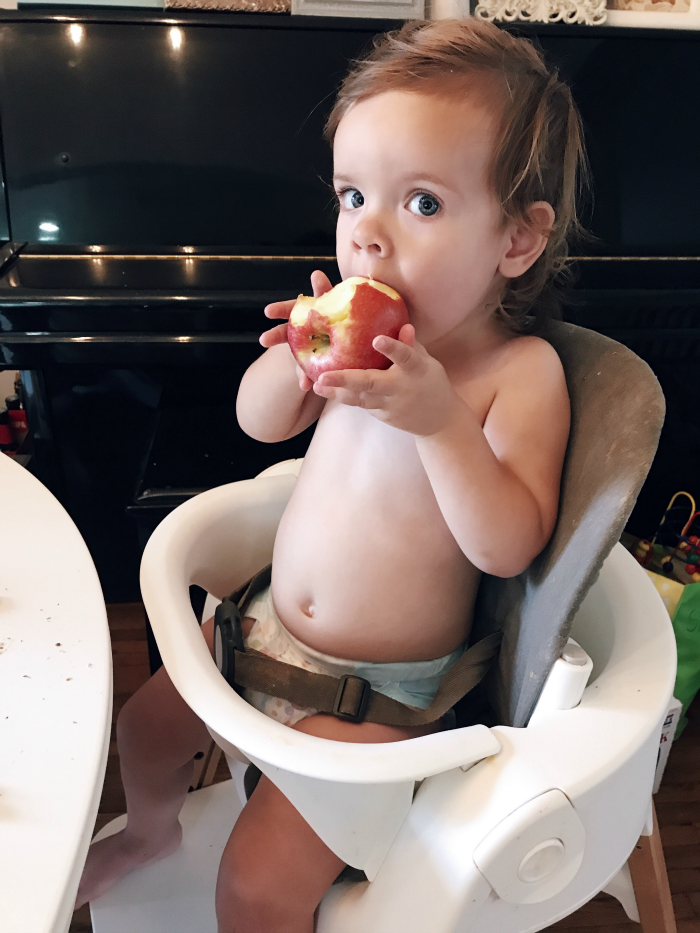 As for eating, she still eats really great but more recently hasn't been eating EVERYTHING like before. Hopefully this is just a short phase that goes along with teeting and she'll be back to eating all of the things, because it is just so much better that way haha. She's just more of a grazer right now, taking one bite of something and then throwing it and saying "AH DONE!" when she's like, clearly not all done. Sigh. She's still in her high chair, but we just ordered her a Bumbo seat to put on a chair so she can be just like her big bro. I think she's going to be very excited about that. I'll keep you posted!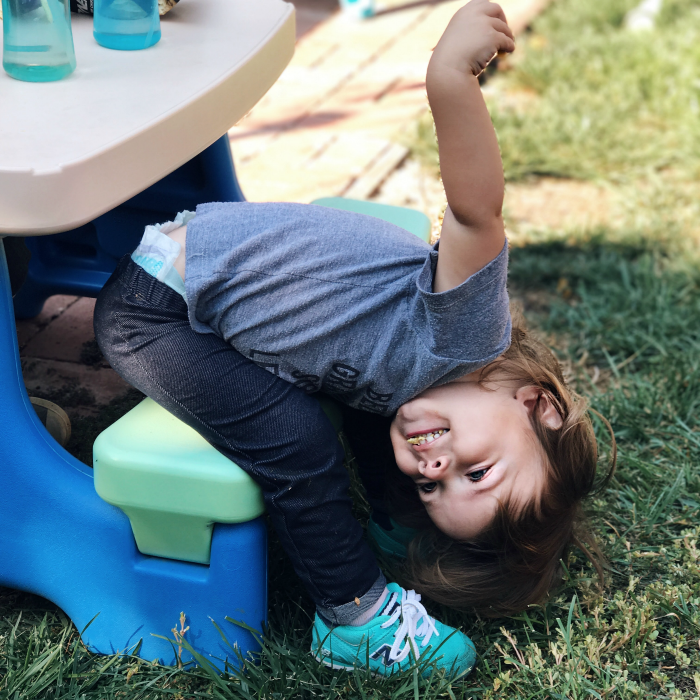 As for sleeping, she still sleeps beautifully, we are very blessed in that department!! (Knock. On. Wood.) She's down at 7 every night and up around 7:30. She still has one afternoon nap, right after lunch, which is usually 3ish hours. No complaints here!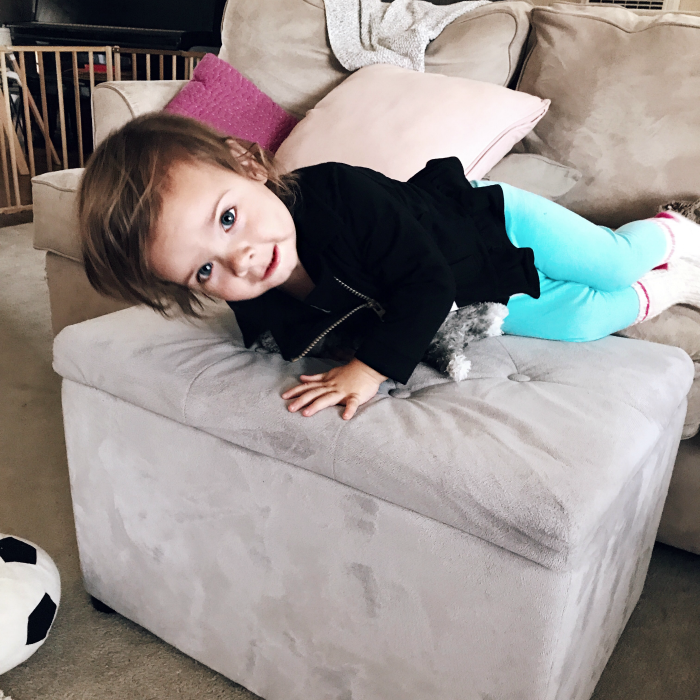 She's our little angel girl. Our light. Sharp as a tack and sweet as can be. Always saying or doing something to make us smile, and constantly the center of attention! I only wish she would slow down just a little on this growing up business. But such is the struggle of motherhood.
xo