This post is sponsored by Victoria Emerson, but opinions are 100% my own.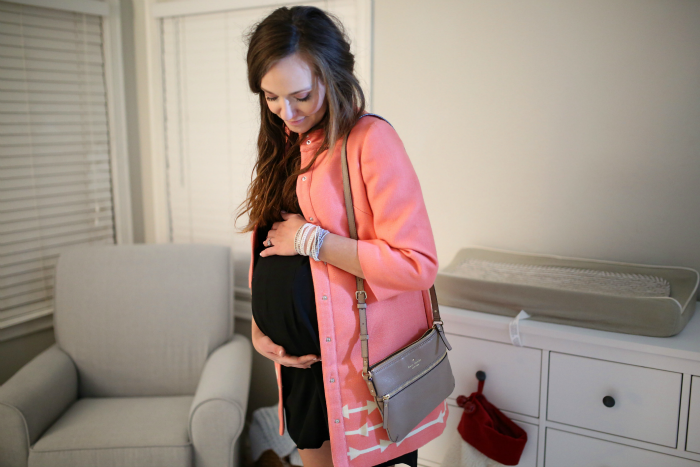 bracelets: here and here c/o victoria emerson
I am a sucker for some sparkle, especially around the holidays. Basically, just give me all of the bling and glitter and I'm a happy girl. An easy way to add a hint of sparkle without going overboard is with jewelry! So when I saw these super cute wrap bracelets from Victoria Emerson, I was already planning my outfits to make them stand out. I think a simple black dress is so classic for a holiday party, and the perfect backdrop to show off that sparkle!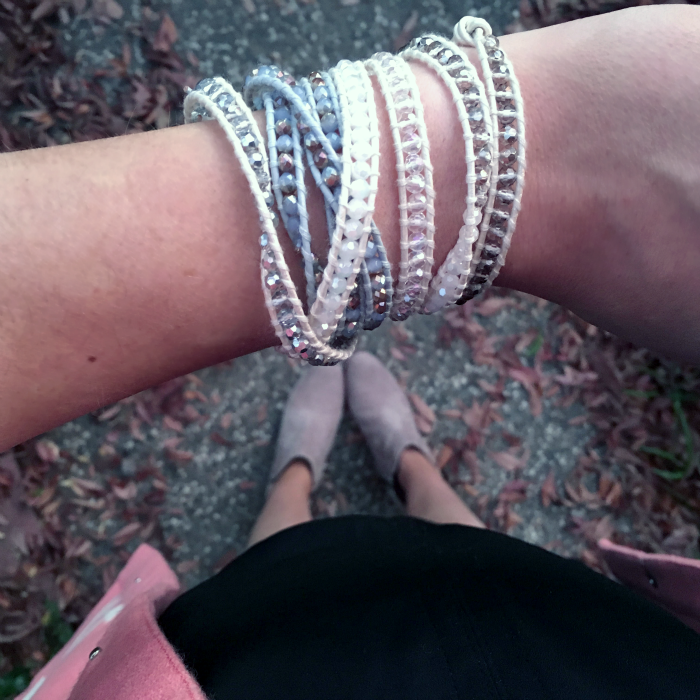 Seriously, I am so in love with these beautiful bracelets- go check them out!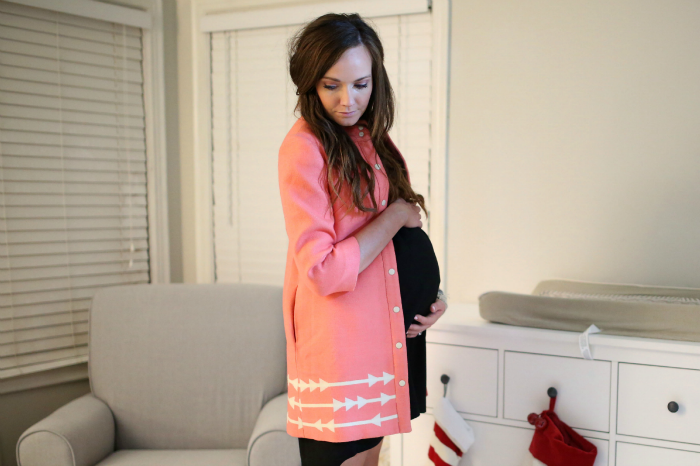 dress // coat via thredup // booties
Annnd hello there, 36 week baby bump! We had a growth scan this week, and Baby Girl is measuring at 6 lb 7 oz already!! Ummmmm that's a big girl. ;) Although, I got a lot of comments on Instagram, easing my mind and saying how off those scans can be, so I'm hoping and praying she's not too big.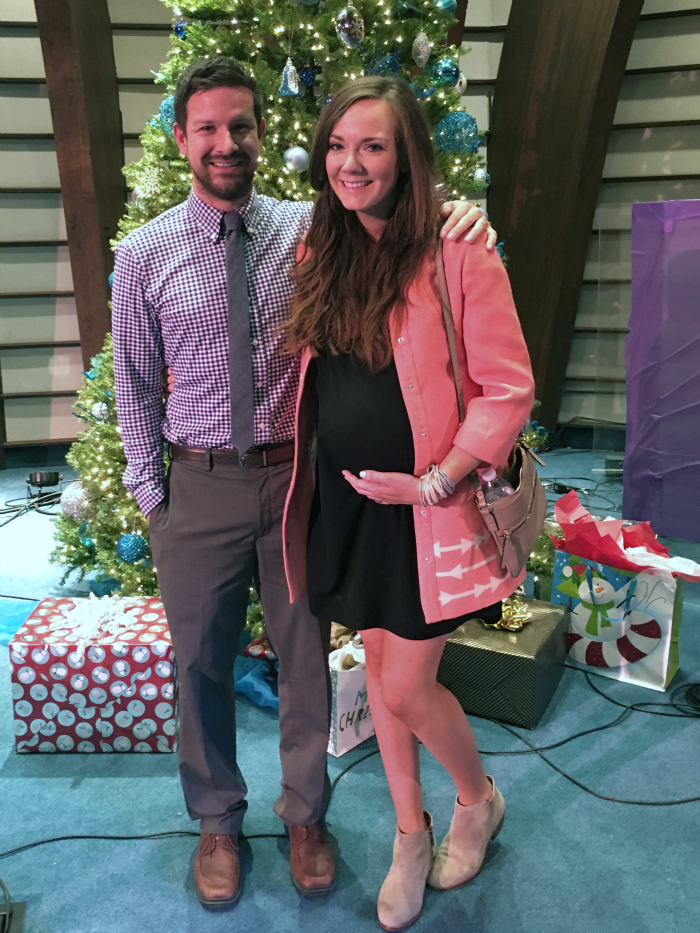 We went to the Christmas concert last night performed by the little kids that Zack teaches. Oh my gosh, you guys. I cannot ever get through one of these concerts without crying. And now that I'm a mama, AND pregnant?! Ugh. I was kind of a mess haha. I just imagine when Sam is up there, and his little sister, and I get all of the feelings. Oh, and we ended up deciding not to bring Sam, since it would have interfered with bedtime and all he would have done is run around in the lobby anyway. ;) It was a nice little date night for us! And literally the cutest thing ever. And God bless Sam's grandparents!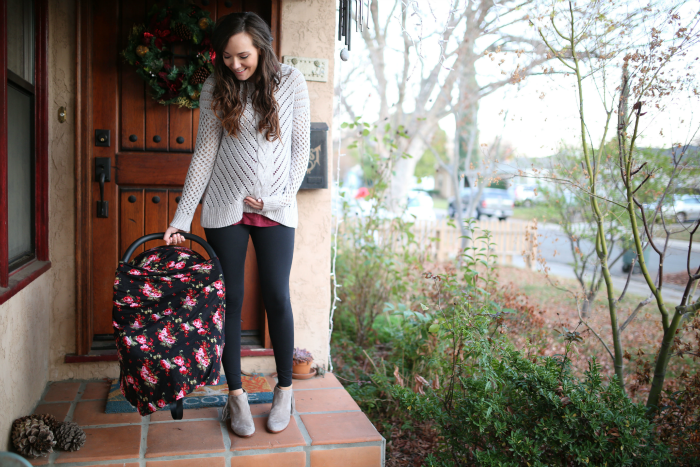 Annnnd um Christmas is in a week?! WHAT?! That is craaaaziness, guys! Well, in the spirit of things, between this blog and Instagram, I'm hosting 7 Days of Giveaways! You'll have the chance to win some great products and a bunch of gift cards (did you enter yesterday's giveaway yet?)! So head to my Instagram today for a giveaway for an adorable nursing/car seat cover by these hidden gems!
Happy weekending! We're off to one of my favorite little towns tomorrow to do some holiday shopping and lunching with my daddio! I'll be running some AMAZING giveaways here both tomorrow and Sunday, so make sure to pop in to see what they are! :)
xo