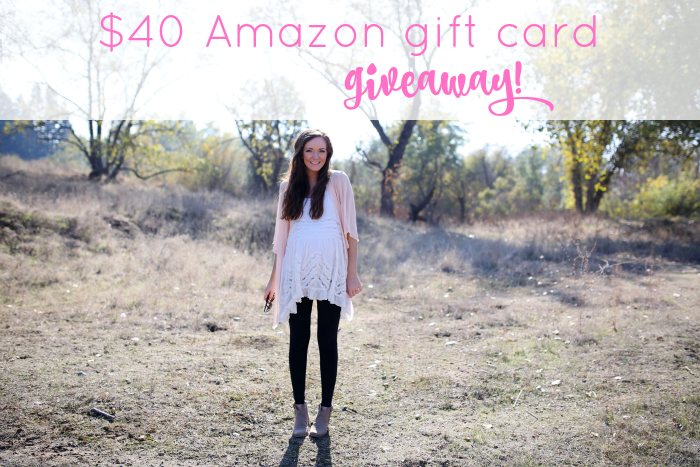 Have you signed up for my FREE email series yet? Get loads of tips and advice for blogging and how to make blogging your full-time income source- or to just get the most out of it that you can! :) You'll also get my free 32-page social media course immediately upon signing up! I've gotten some great feedback already, from subscribers that are absolutely loving the course…
"I think you're so awesome for putting all that work into something that you gave out for free. Thank you so much. It was great." – Kari
"I've just started my blog and it has been an invaluable tool for me. I feel like your emails pop into my inbox at just the right times when I really need help understanding something. It's very generous of you to share your expertise." – Moira
"I wanted to let you know that I'm loving your Blog Series! I just finished reading the – How to Get More People to Visit your Blog – e-mail. Thanks for all the great information!! It's all super helpful." – Catie
Today's giveaway is for a $40 Amazon gift card and is for subscribers of my email list only! Don't worry if you aren't already subscribed, you can sign up in the box above to be eligible for the giveaway! I will choose a winner from all of the confirmed subscribers on the list as of 11:59 PM PST 12/24/15.
Good luck! Winner will be chosen and announced here on the blog on Christmas day! :)
Be sure to enter my $30 Amazon giveaway as well!
xo
This giveaway is provided solely by me. The winner will be announced on Christmas and contacted by me within 24 hours. Winner then has 72 hours to respond, otherwise a replacement winner will be selected. Prize will be a digital Amazon gift card code.