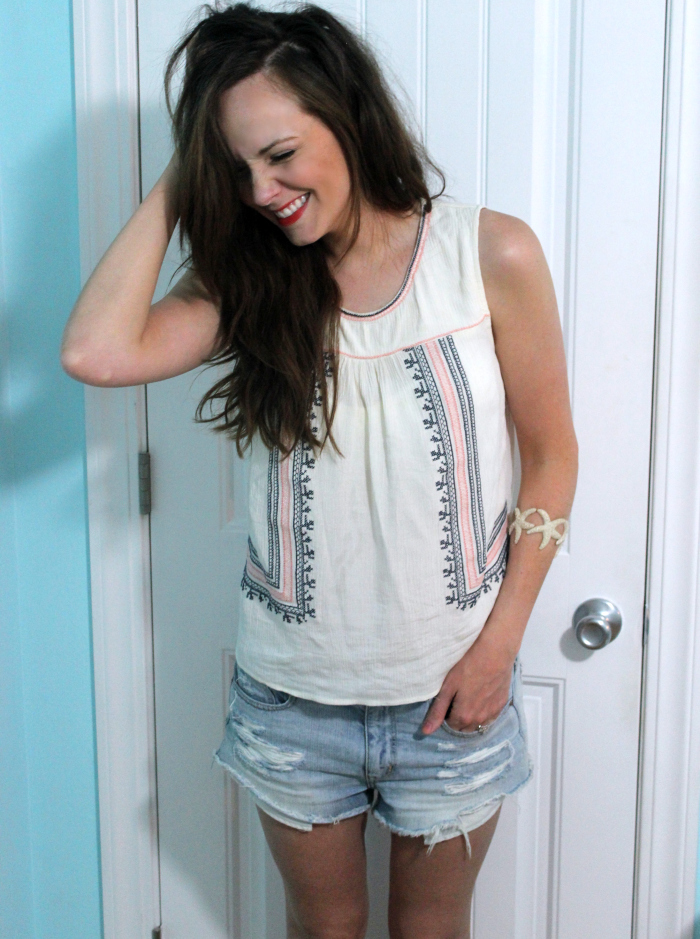 top: c/o riffraff (use code KATIEDIDWHAT for 10% off- if it's sold out enter your email for restock notification!)
shorts: american eagle via thredup (my fave place to find awesome deals on name brands! LOVE! first timers get a free $10 credit when you sign up!)
bracelet: c/o windsor
So it's August. Just let that sink in for a second. It's August and that means that I automatically go into slight panic mode, because August means the next month is September which means basically summer is over and you know what, I'm just not ready for summer to be over. I want to soak in every single minute of this season. I want to take advantage of the long nights and warm breeze and I want to go on the lake again and have BBQ's and go on more family walks in the evening, while we still can. So that's exactly what I am dedicating this weekend to. Embracing the rest of summer, while it's still here. I suggest you do the same. Cheers to a summer-filled weekend!
xo
p.s. have you entered the Lärabar giveaway yet?