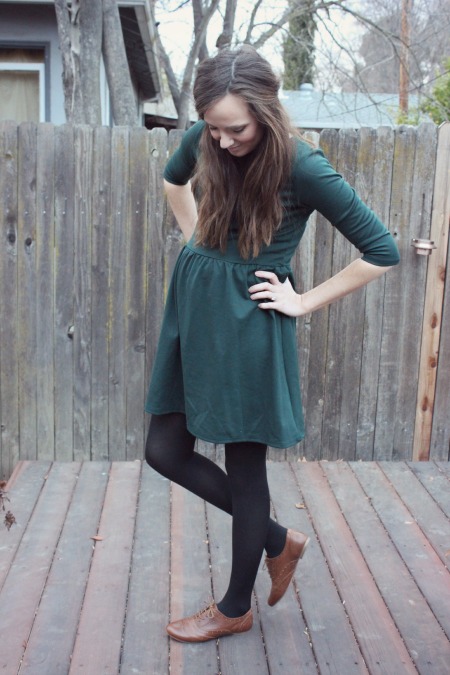 dress: c/o persunmall (here)
tights: marshalls
shoes: kohl's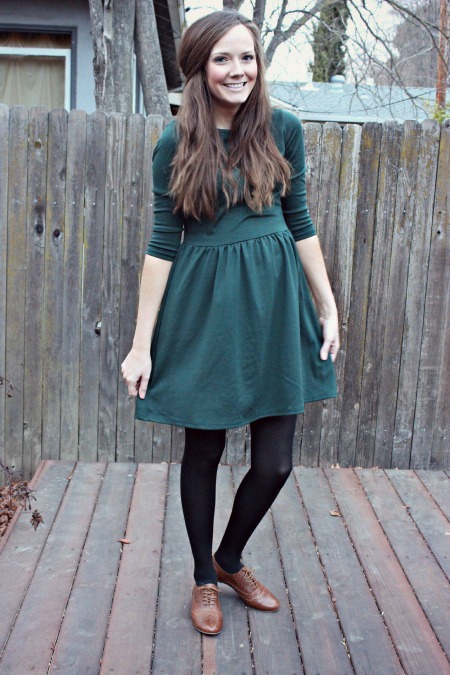 Green is one of my favorite colors for winter. Maybe because it reminds me of pine trees, I don't know, but I do know that I love it and this dress is no exception. Pairing a cute little skater dress with some brogues (or oxfords, depending on what you want to call them- I'm flexible) just seemed like the right thing to do. I do love me some brogues and tights.
Speaking of "winter," these photos were taken last week, so they're a bit deceiving. Last week it was overcast and a little gloomy. As of right now, the temps today and the past week have been in the upper 60's and sunny and warm, soooooo. I usually despise January for it's sulkiness and the whole fact that it's not the holidays anymore and it normally rains all the time, but this year? Well, this year I guess I'm not too mad at January. Huh. Go figure. I mean, I've been sitting outside soaking up those glorious rays of vitamin D all this week! Hooray! Also, this baby boy is making it hard to be in a bad mood for long about anything. Thank God for that!
How's the weather where you are? Is it wintry?
Do you call them brogues or oxfords or…?
xo