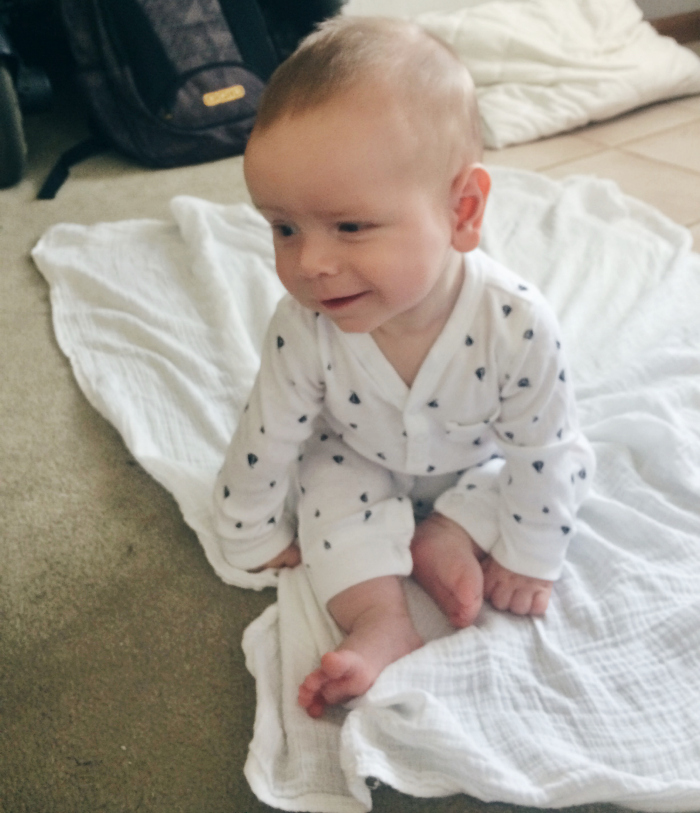 Baby Sam Sam is 5 months old! Technically, he was 5 months old yesterday (the 11th) but who's counting. ;)
Sam is the sweetest baby, still. Every time he sneezes, he gets the biggest grin on his face. It's cute. I've never seen anyone so happy about sneezing.
He loves turning the pages in the books when we read.
He drools like a faucet, and his hands are his favorite thing to munch on.
He has officially found his thumb, and likes to suck on it, but he still takes a paci sometimes, too.
We just found two white teeth peeking through those gums! Oh boy!
He literally sat up by himself for the first time yesterday- at exactly 5 months! GO SAM! He was quite pleased with himself, too. ;) Annnnd it lasted for roughly 5 seconds.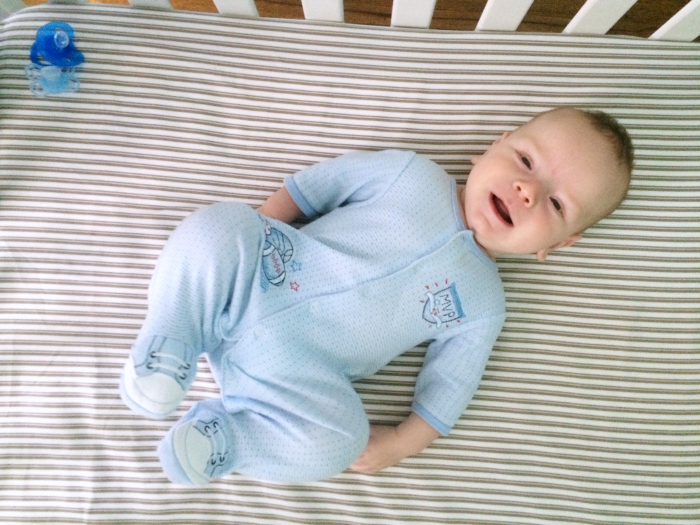 I sure do love this boy of mine.
xo