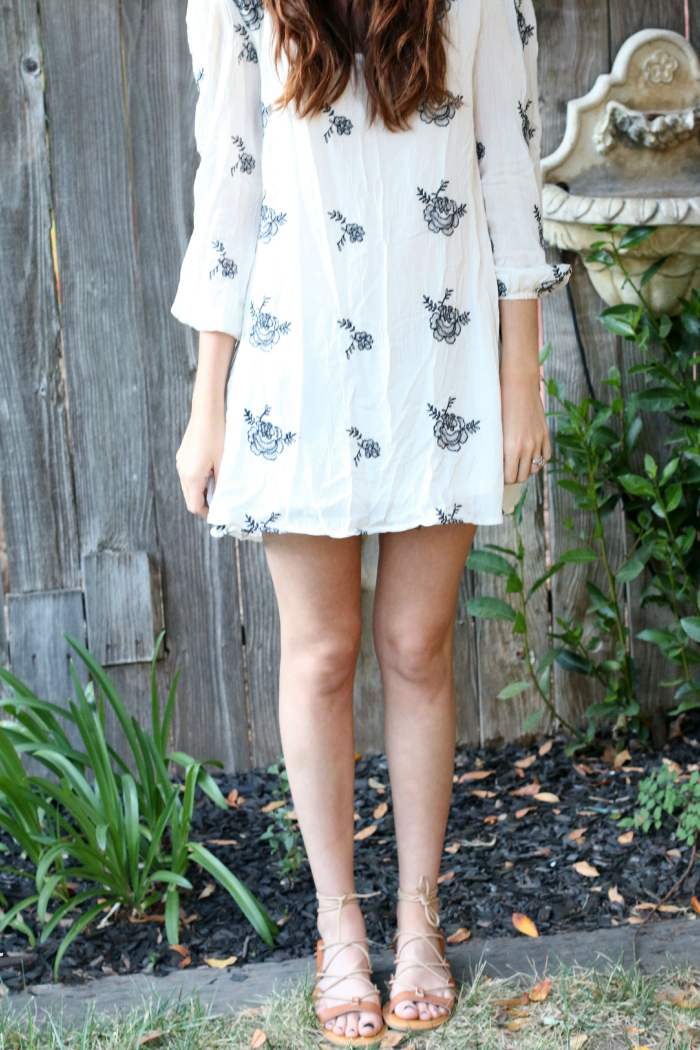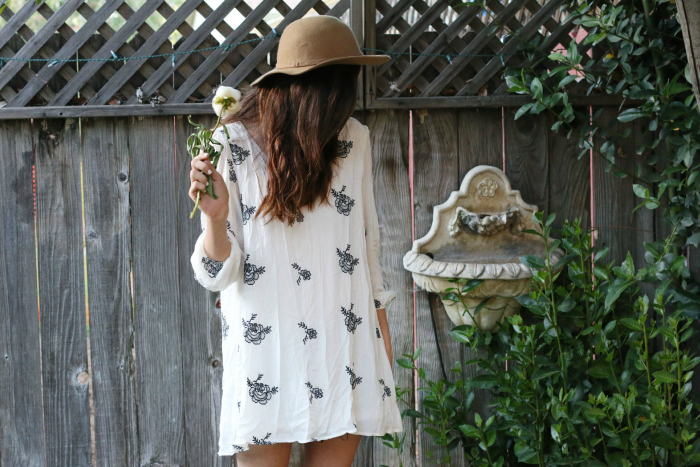 dress: c/o she inside // sandals: american eagle // hat: windsor (old)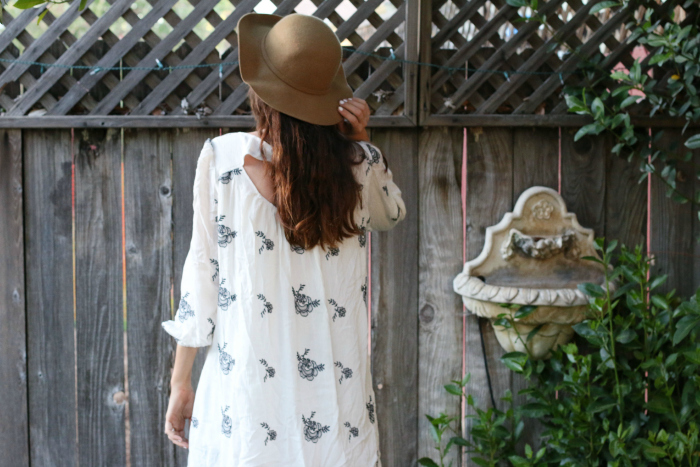 THIS DRESS. I can already see myself wearing it far more than is necessary or acceptable this summer, but I don't care. It's just too good. It's comfortable and breezy and the roses all over are perfect. AND. It's only $30! Seriously. Run, don't walk.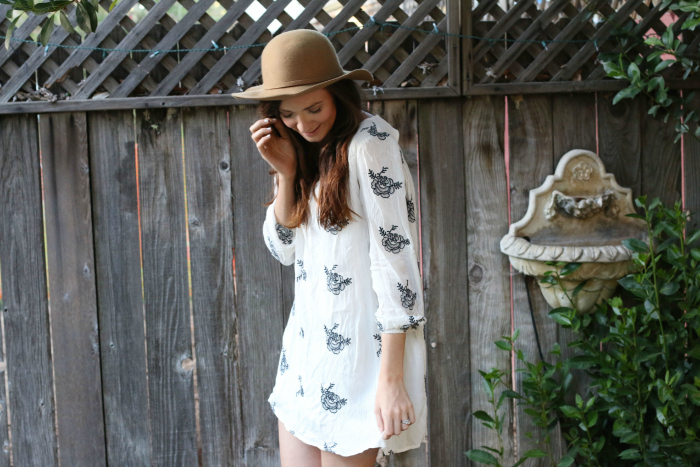 Can you feel it, guys? Can you? Summer is just around the corner, and I'm already in the summertime mindset. Barefoot days, warm nights, carefree living. It's all pretty dreamy and I think that's why summer is my favorite season. Also, I was born in the summer. I'm connected to it. It's a part of me.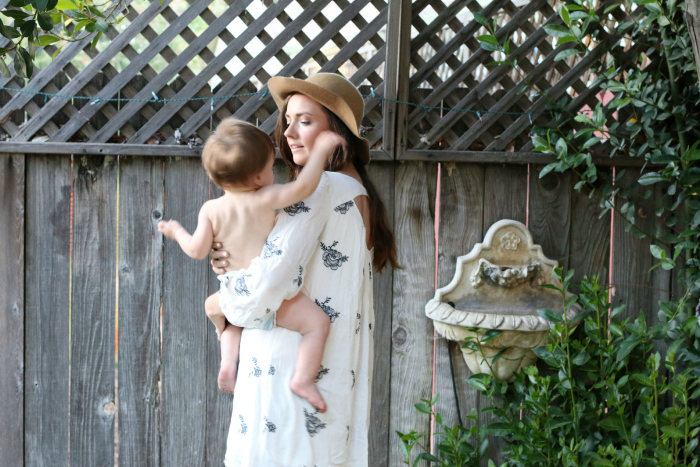 So let's laugh until it hurts, dance like no one's watching and live life. And let's remember to never lose touch.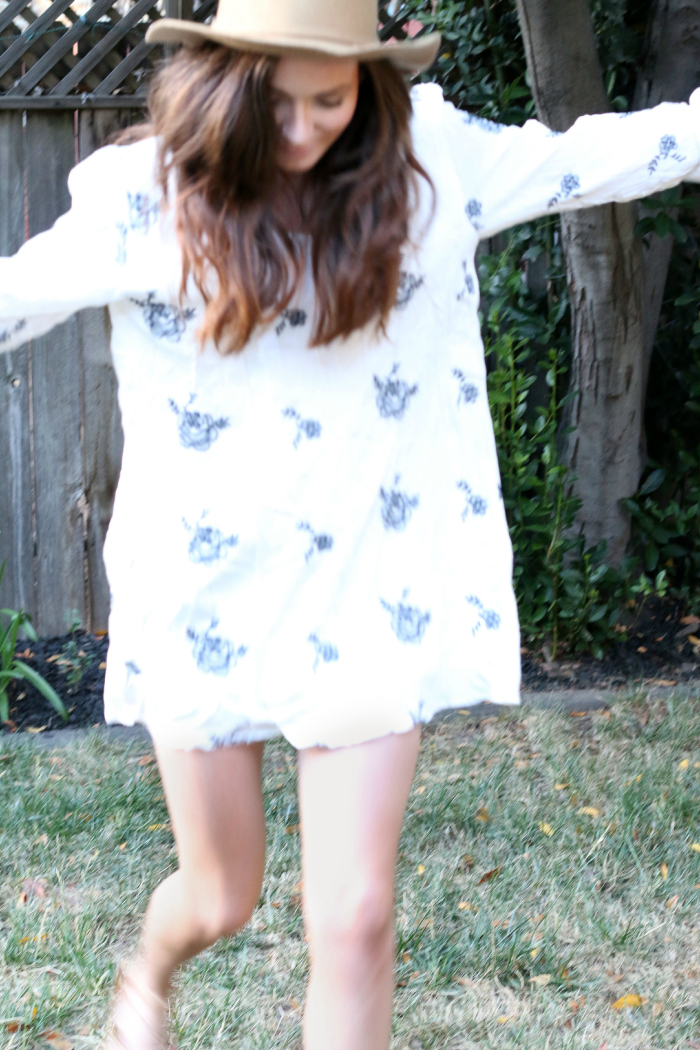 xo