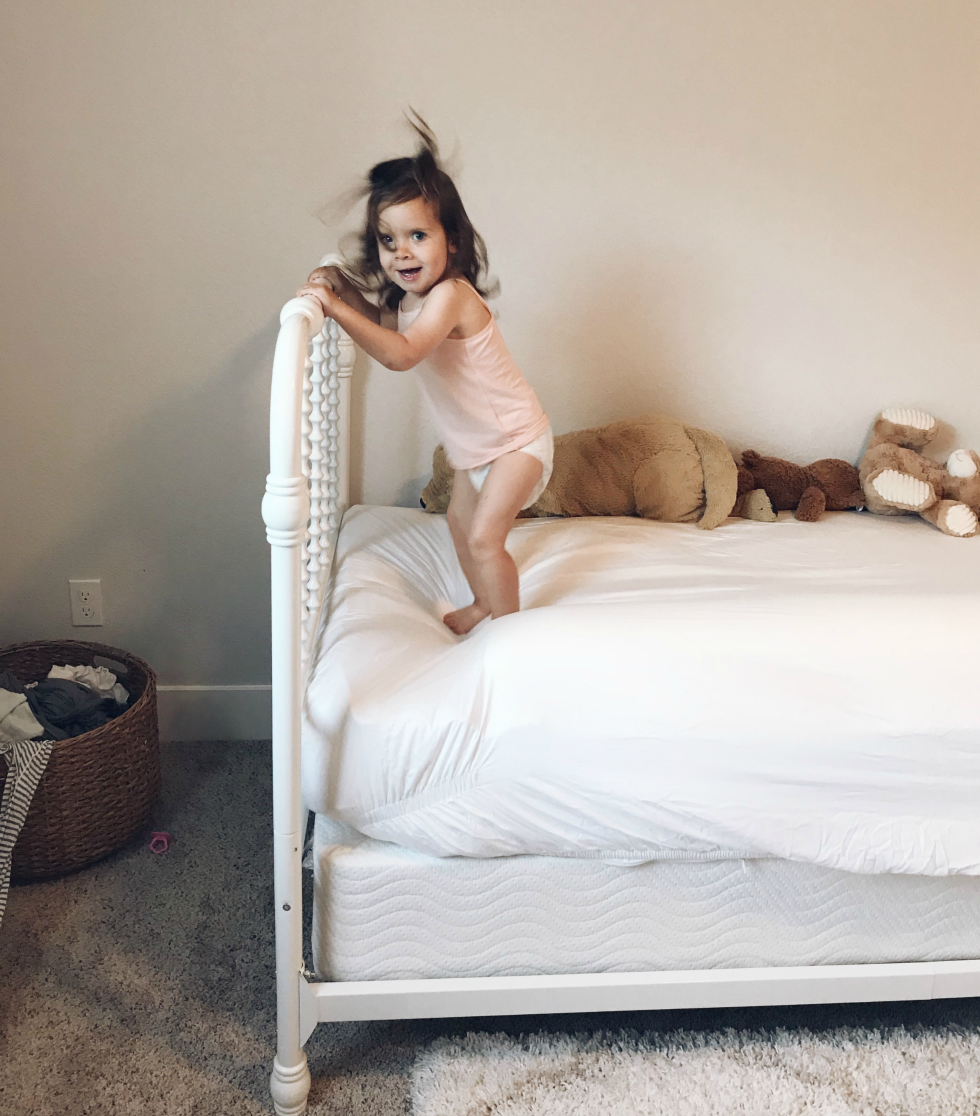 BED FRAME | MATTRESS + FOUNDATION c/o dhp furniture
Sophie girl is officially in her big girl bed! And as you can see, she's kind of loving it. ;) We were sent this gorgeous Jenny Lind bed from DHP Furniture (on sale HERE!) and are seriously in love. It's just so pretty and goes with her room beautifully (and will even more once I finally decorate it all!). We also were sent a mattress and foundation to complete the look. We picked out these cute heart sheets too. And of course put the best bumper ever on so she is snug and safe in that big bed (get it HERE)! She has slept through every night, not a problem. Girl is a dream! It's hilarious, because she is such a hoarder, and now that she has a bigger bed, she has more space to bring ALL OF THE THINGS into bed with her every night! It's quite hilarious. Whatever it takes, baby girl.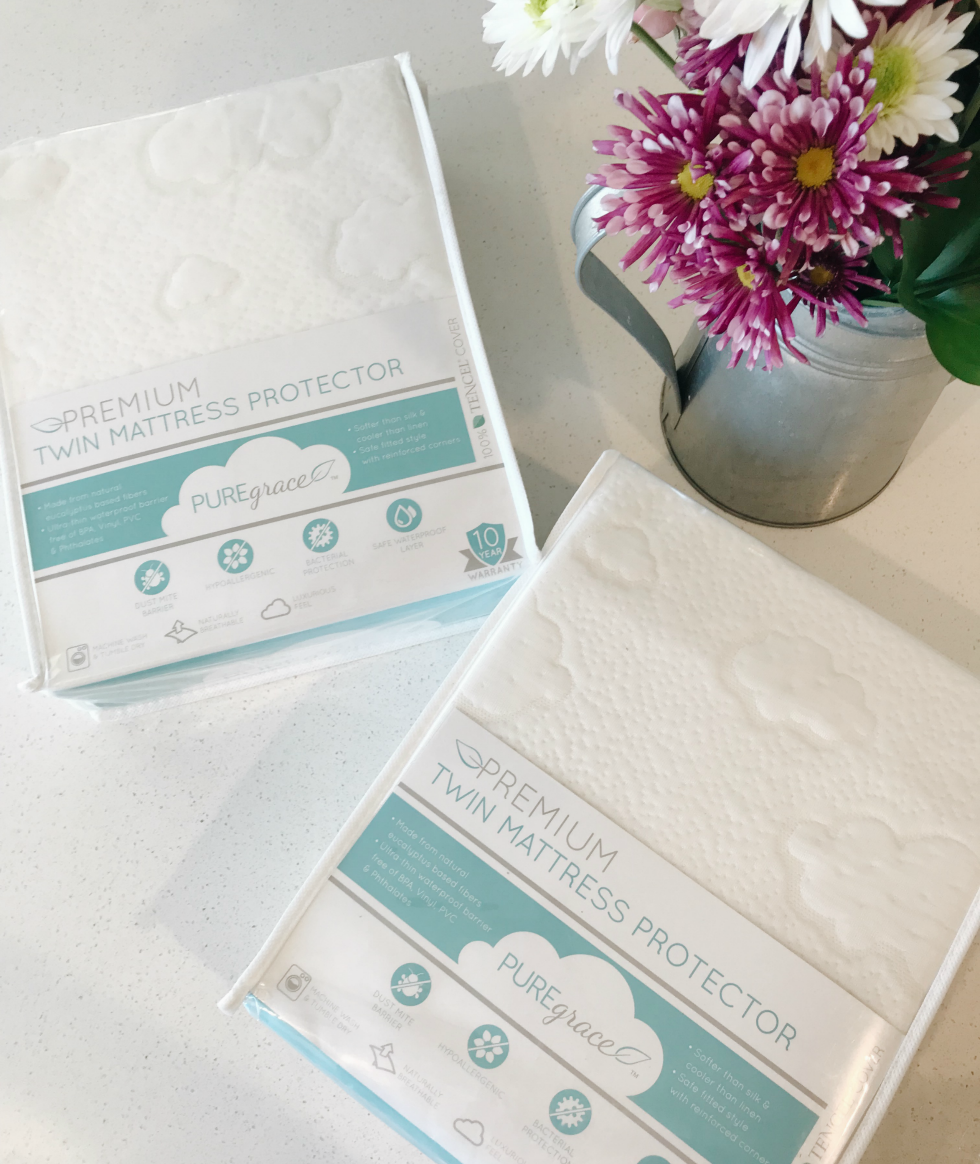 We also were sent some new mattress protectors for both kids, from our favorite brand (the owner is also a follower of mine!). Seriously they are the softest, guys, and also cool, hypoallergenic and absorb moisture. And ya know, especially with kiddos and potty accidents, a mattress protector is a MUST! #justsayin If you buy from the Pure Grace website, use code KATIE20 for 20% off!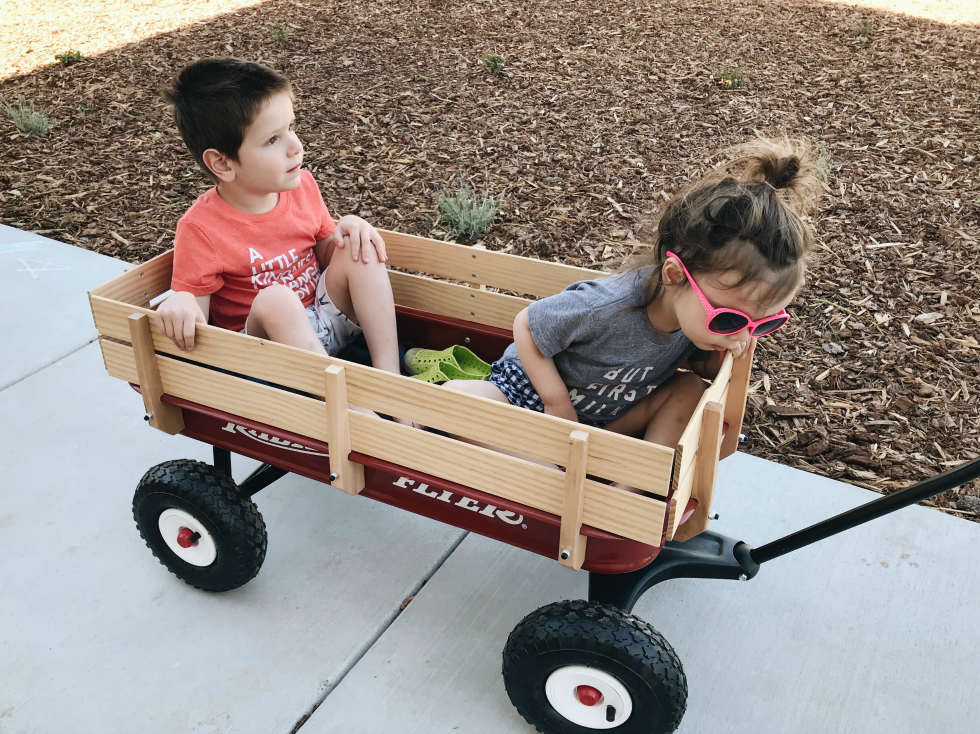 Summer nights, I can feel you. It's been so beautiful here, and we've been taking advantage with walks through our new neighborhood every night. Couldn't be happier! Cutest wagon HERE!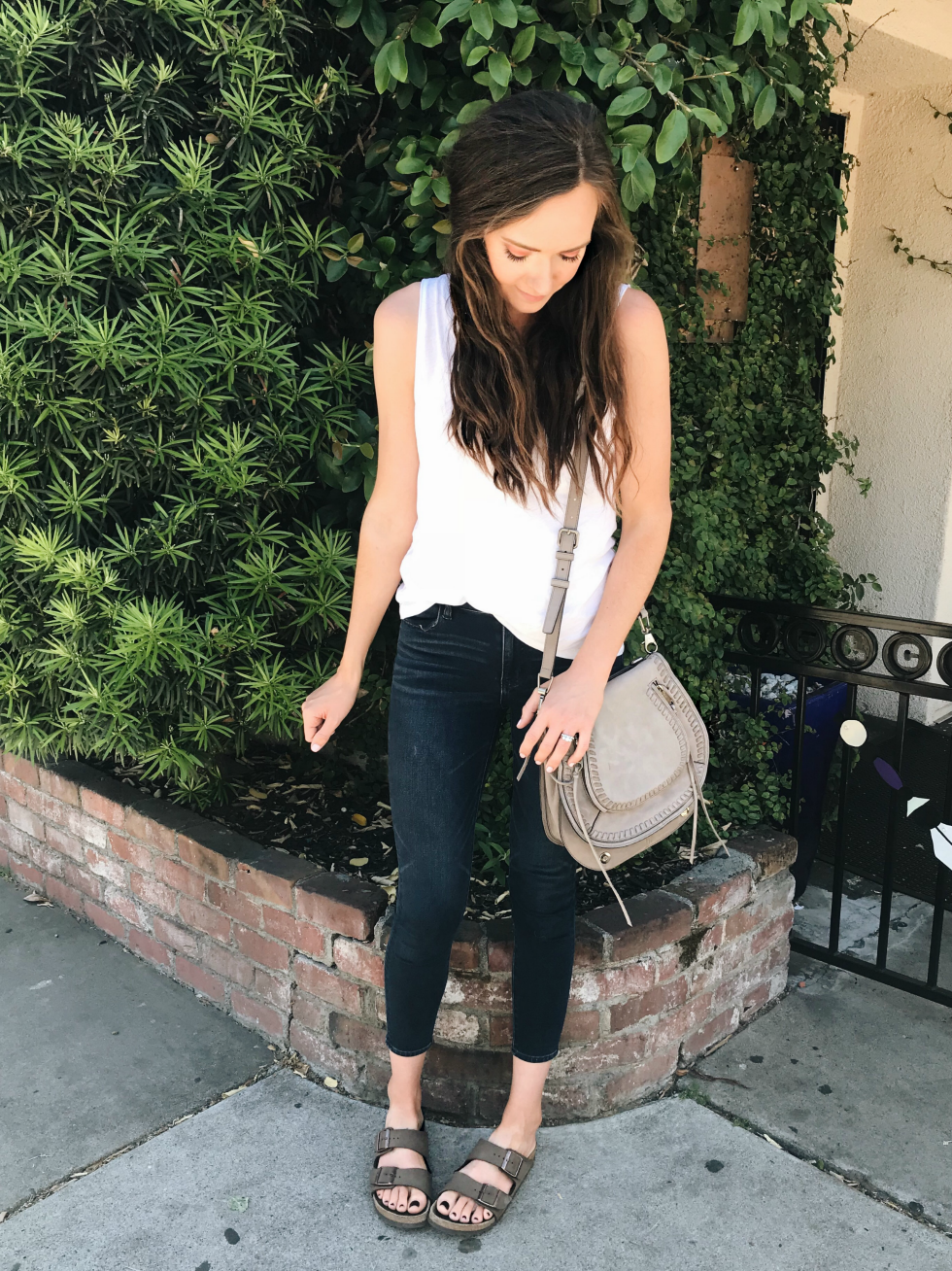 TANK (true to size) | JEANS (true to size, if in between, size down) | SANDALS (true to size) | BAG (smaller version)
A casual look for a little daytime date last weekend. THIS is my favorite basic tank!
Alright guys. It's Thursday. Let's do this. (by the way, I totally said "Have a great weekend" to someone yesterday, sooo… hahaha! Wishful thinking…? ;)
xo
Read More on Katie Did What