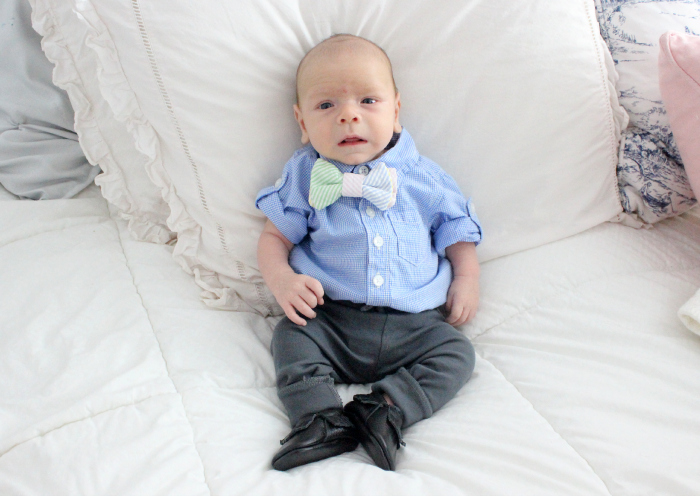 Tuesday night was graduation for the school where Zack teaches. We were feeling brave and decided to bring Sam, so we dressed him in his most dapper little outfit and off we went! A note on the bow tie: the sweetest girls at Riffraff sent it to Sam as a surprise! How sweet is that?! They are just the most thoughtful company ever. It is literally the cutest thing and I was so excited to have an opportunity to have him wear it! Sam was quite the hit with all of the people at graduation too.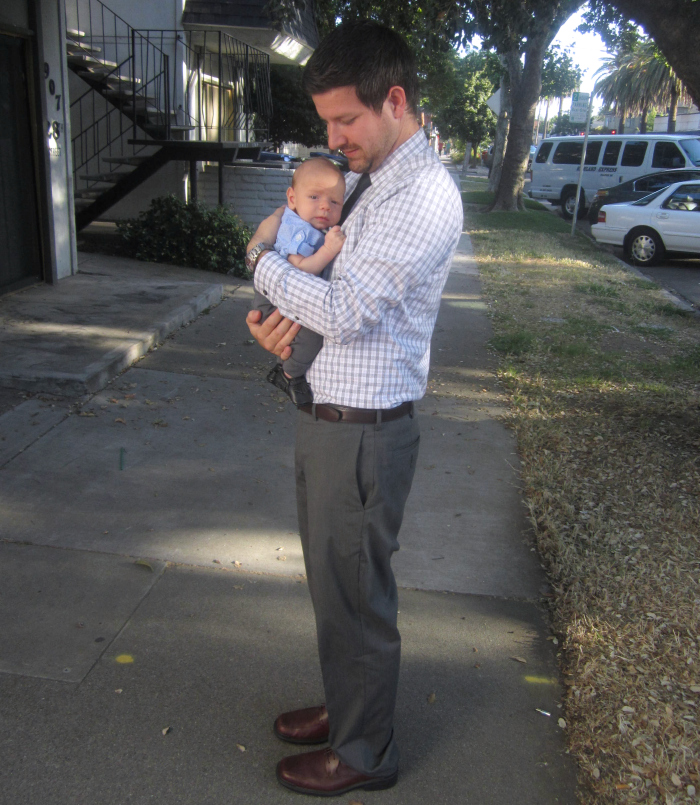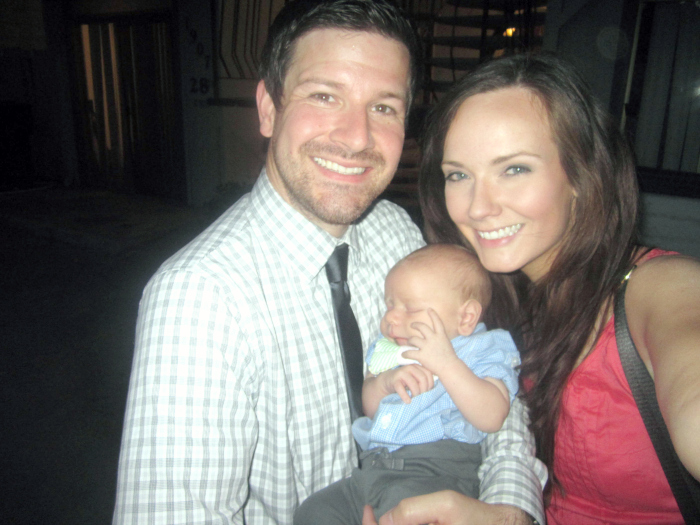 And if you're wondering how Sam was, he was amazing. No crying, no fussing, he was just chillin' and perfectly content the entire time. It helps that there were literally only two students who graduated (it's a small K-8 school) so you know. Short and sweet was the name of the game. But of course the entire school was there and sang a few songs, and of course I cried at like 5 different moments throughout the night, because, hormones? I guess they're still there? Yeah, I was a mess. Can't help it. Plus, Pomp and Circumstance gets me every time. ;)
I have to share this too. Sam had his first bath where he wasn't wailing the entire time. I think he actually kind of enjoyed it? And I found this adorable elephant towel, which I mean, hello. I couldn't not get it. My little growly bébé éléphant.
xo
p.s. I was so blown away by all of the response to yesterday's Healthy Habits link up! I'm even more stoked for it now! :) If you missed this week, it'll be every Thursday, so I hope you'll link up next week. And for all of you who did link up, thank you so much! It wouldn't have been such a success if it wasn't for all of you! It's not too late to add your link, I'll be choosing the winners of the Amazon gift card and the ad space soon!