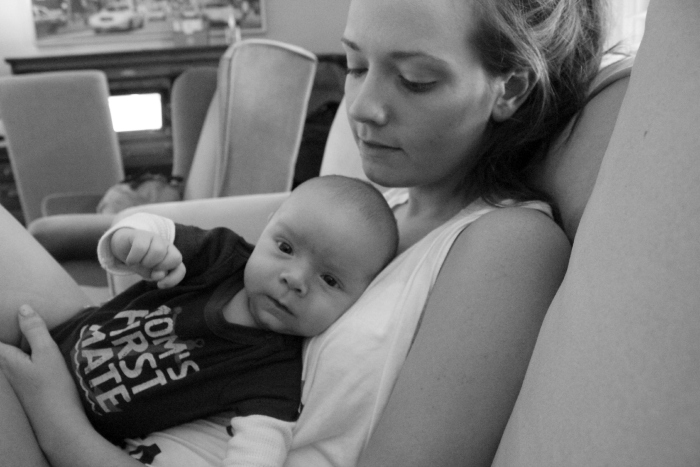 Here's some photos from this week! :) Happy Saturday, friends!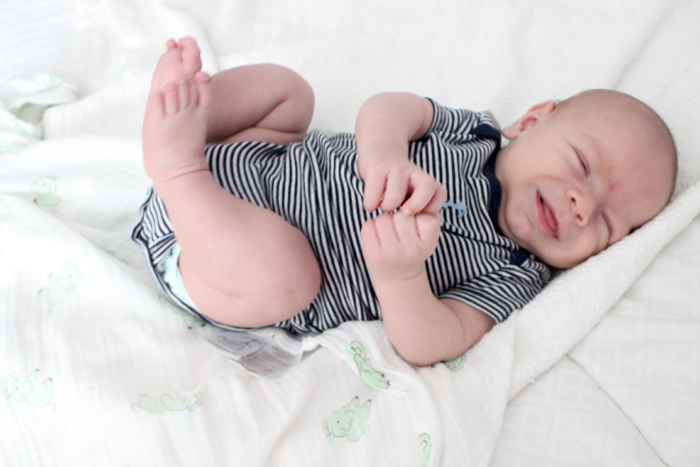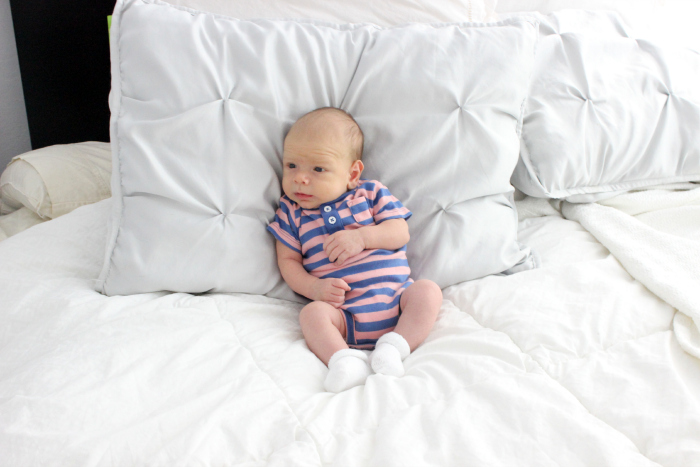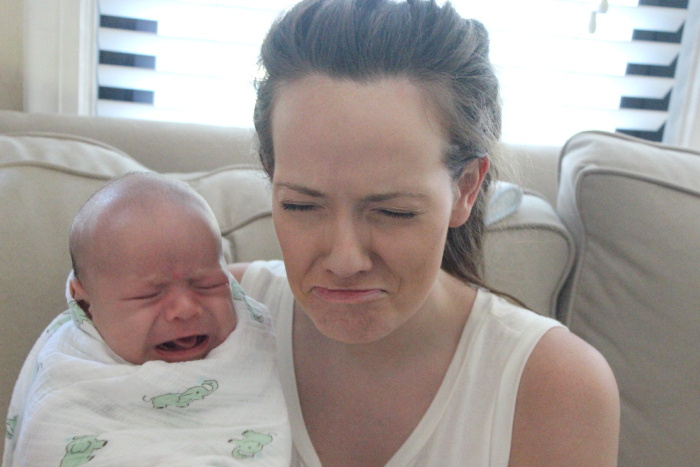 Like mother like son ;)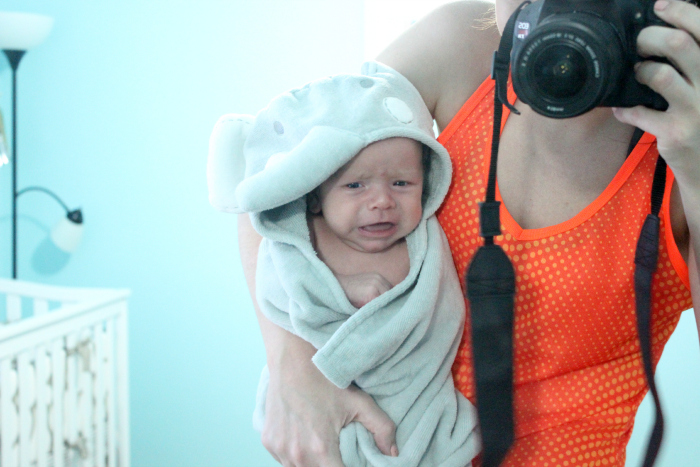 my little elephant, still unsure of bathtime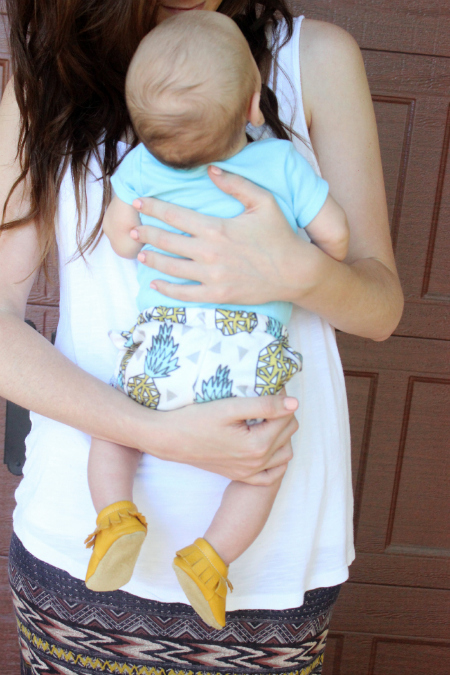 little love bug after his two month shots- so many cuddles that day. and also so many tears :(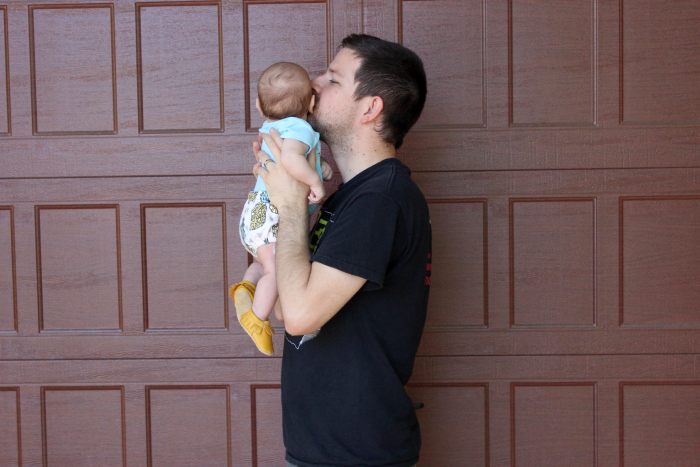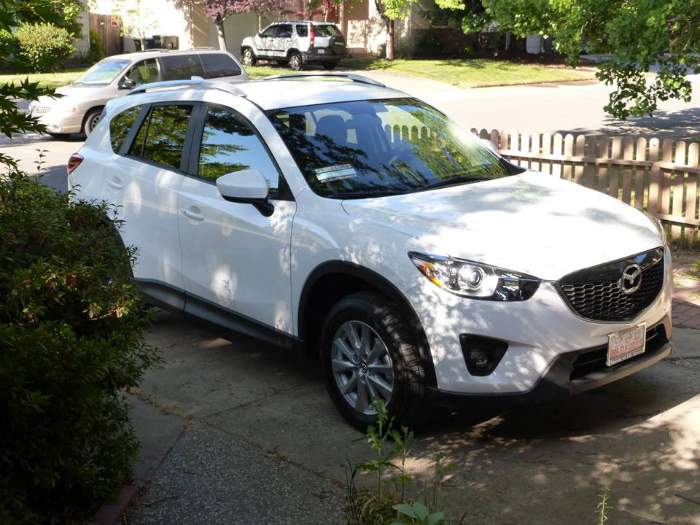 So, we got ourselves a new car this week!!! Yep, that happened. Our old car's A/C had completely died on us. It wasn't even an old car- it was an '07 Nissan Altima. But you know, cars are just fickle creatures, aren't they? And so unpredictable. So the A/C just randomly decided to go out and instead of dropping thousands of dollars to repair it, we decided it was time for a new car. And so, meet our new baby- the 2015 Mazda CX-5. And it's white! That was my number one wish for this car- I like me some white SUV's what can I say. Plus, like I told the dealer guy, color is the most important part of the car!! ;) But seriously, it's super safe and drives like a dream and bigger and comfy and we don't have to bend over to put Sam in it. It's basically the perfect car for our little growing family! Plus, it smells like new car. Big thumbs up. And Sam was with us when we were at the car dealership for about 3 hours, and he was SO good!! He mainly slept in the carrier on me, and I kissed him a million times, because who wants a screaming baby in public? Not I, said the fly.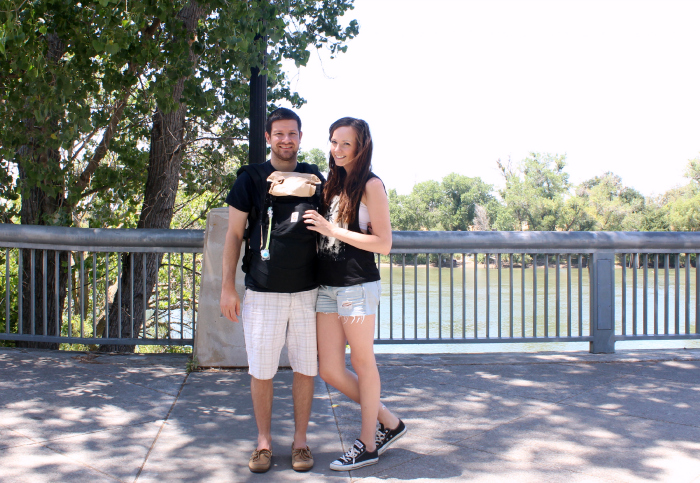 family walk along the river- look how well-rested we are!
Something miraculous happened Thursday night (coincidentally the night after we got our new car). We came home at 11pm (I know, I know- way past his bedtime of 8pm, BUT he was sleeping most of the time, so it's like he went to bed anyway? Just not in his bed? So that counts? Question mark?) and I filled his tummy up the best I could, and then sent him off to dreamland and he DIDN'T WAKE UP UNTIL 4 AM. I repeat: MY BABY SLEPT FOR 5 HOURS! 5 glorious hours!! Which means we got 4 hours of pure, uninterrupted, glorious sleep! Cus you know, we didn't go to bed until midnight. And then he just woke up, ate for 30 minutes, and then it was right back to sleep for another 3 hours! Who IS this?! Surely not my little Samuel?! Here's to praying this happens more often and wasn't just a fluke, because THIS is something I could get used to.
xo