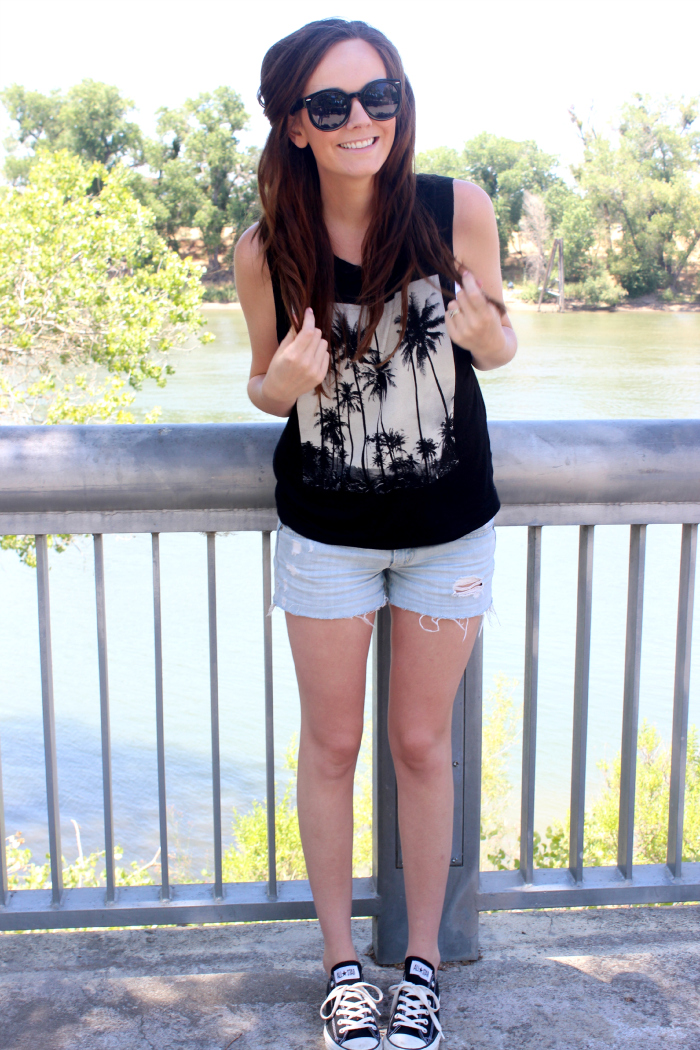 tank: c/o windsor (here)
sunglasses: c/o windsor (here)
shorts: american eagle via thredup (first timers get a free $10 credit!)
shoes: converse (here)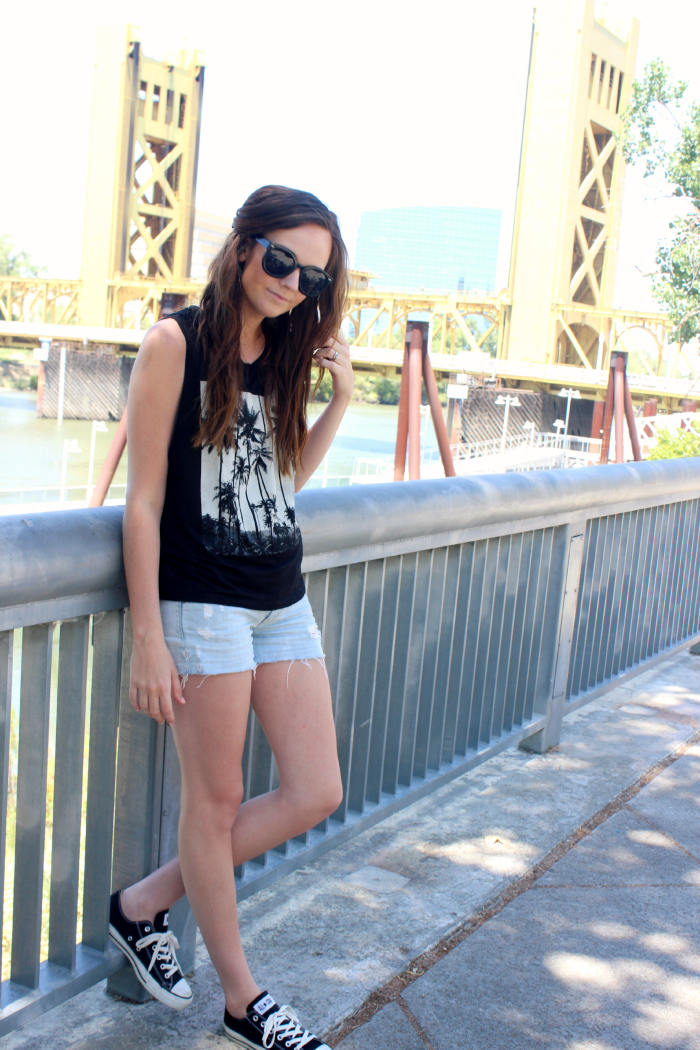 I'm loving the super laid-back casual look lately. It's just so easy, especially with a baby and breastfeeding, I just find myself always reaching for some shorts and a loose top these days. When I saw this rad tank top at Windsor, I was pretty much smitten. Anything that screams California cool is a win in my book.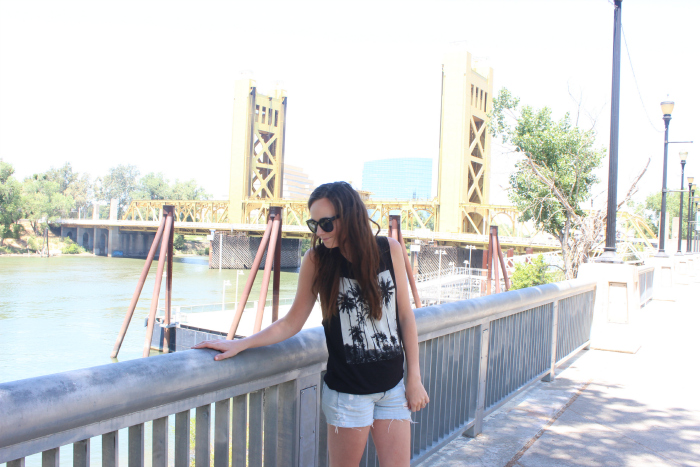 So today we're going boating at a lake by my dad's house! A Father's Day/dad's birthday/my birthday celebration of sorts. His birthday was June 16 and mine is June 26, so you know, we met in the middle. ;) My brother and sister in law are in town, too, so that'll be a blast! It'll be Sam's first time on a boat, and I'm pretty excited for it! I made a big fruit salad and the weather is supposed to be perfect and you can bet I'll be dipping his little baby toes in that water. :)
xo
p.s. Come back and link up with Healthy Habits tomorrow! Giving away some fun prizes! Read what it's all about here.

(linked up with wiww)